Norma Jean's Train Case sewing pattern (2 variations)
|
All posts may contain affiliate links.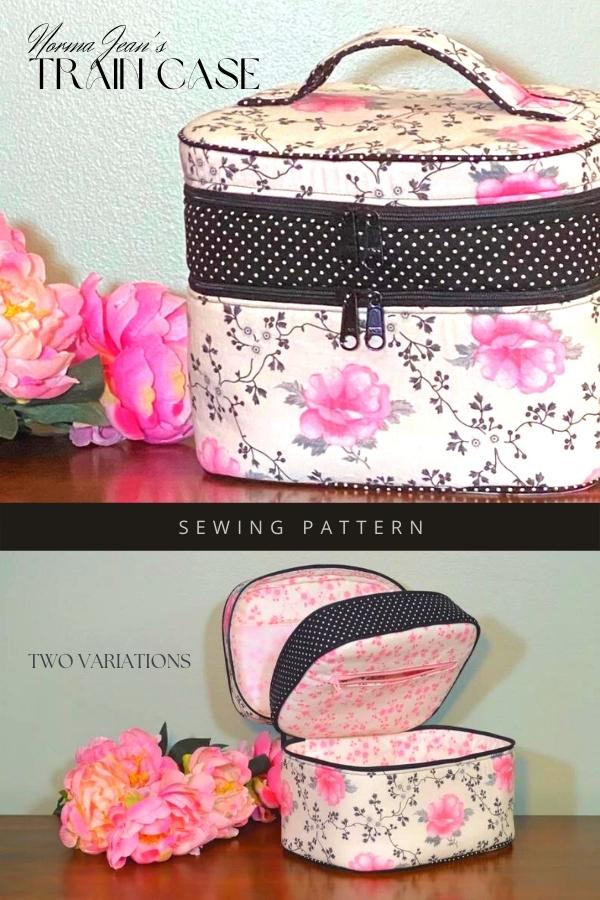 This is Norma Jean's Train Case PDF Sewing Pattern from the designer Sunday Girl Designs.
This train case pattern includes two variations to make either a double compartment zippered bag or a single compartment zippered bag. It also features a mesh pocket and an inside zipper pocket.
There are various options for this pattern which include:
– Double or single compartments.
– Piping.
– Purse feet.
– Different heights.
Sizing info:
This roomy bag measures 9″ wide by 7″ high by 7″ deep for the two-compartment bag and 9″ wide by 5.75″ high by 7″ deep for the single compartment bag.
Instructions are also included for making either bag shorter if you prefer. This versatile pattern can be adapted and customized in so many ways so that you can sew the perfect train case bag for your needs.
The interior is completely lined and finished with bias tape.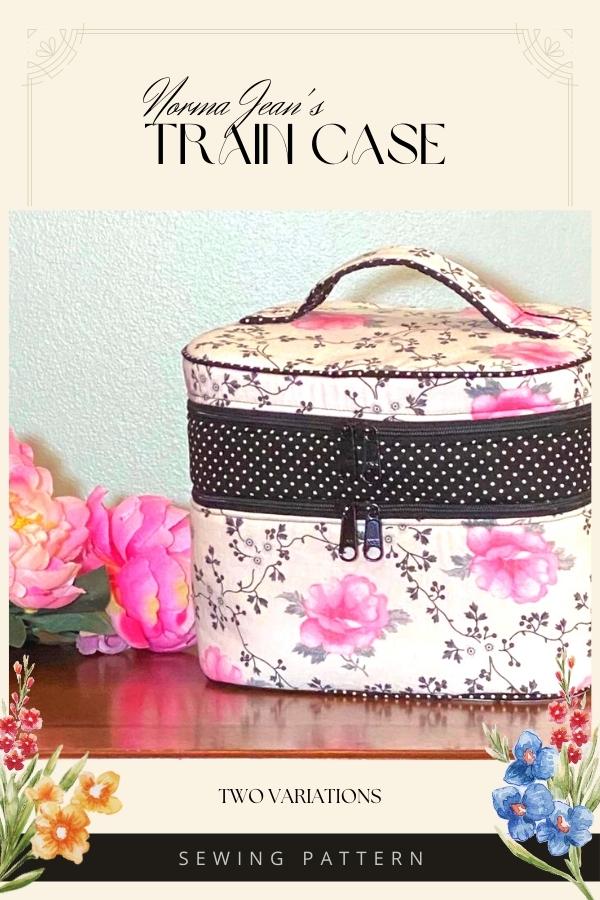 Skills needed:
This pattern is intended for those with confident intermediate to advanced sewing skills. You should be comfortable sewing with a foam stabilizer, sewing piping, and bias tape, attaching zippers, sewing around curves, and sewing several thicknesses.
What's needed to make a Norma Jean's Train Case:
Medium to heavy-duty domestic sewing machine (please see note below),
Fabric, about 3/4 yard for outside, about 3/4 yard for lining,
Foam stabilizer (although fleece can be used for a less firm bag) about 18″ by 36″,
Interfacing about 20″ by 36″,
One or two 28″ or longer single or double pull nylon zippers,
One 9″ or longer all-purpose zipper for the inside pocket,
One package of 1/2″ double-fold bias tape,
One package of piping, optional,
Mesh fabric for inside pocket,
Four purse feet, optional,
Double-sided sewing tape, optional but recommended,
Piping foot, optional as zipper foot can be used,
Heavy-duty jeans needle,
A sewing machine.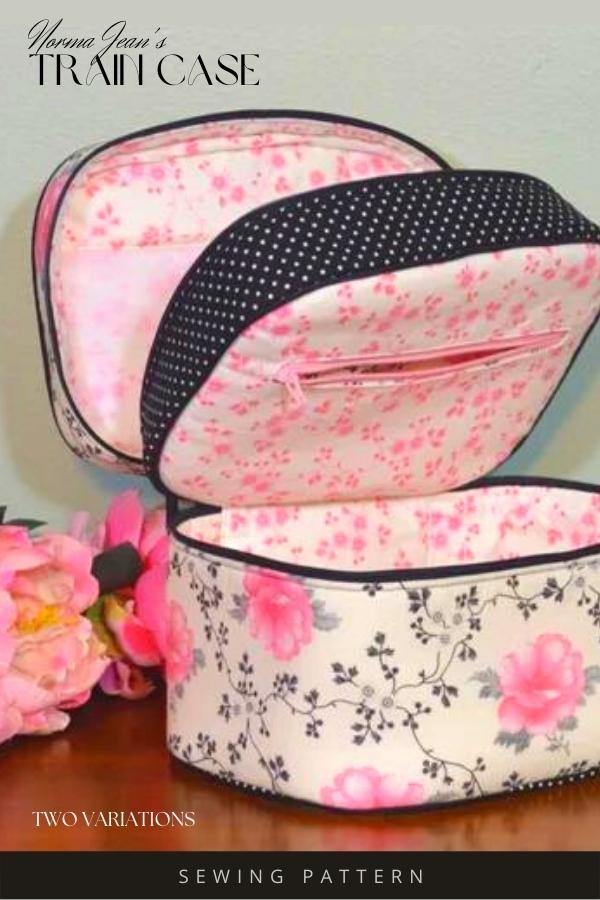 A note from the designer about your sewing machine: an industrial sewing machine is not necessary to have success in making this case, it can be made using an average medium-duty home sewing machine. There are some steps that will require the use of a walking foot and heavy-duty jeans needle, as several thicknesses need to be sewn together. several thicknesses prior to purchase.
If you would like to download the pattern you can click on the blue button below.