Nicky Bag FREE sewing pattern
|
All posts may contain affiliate links.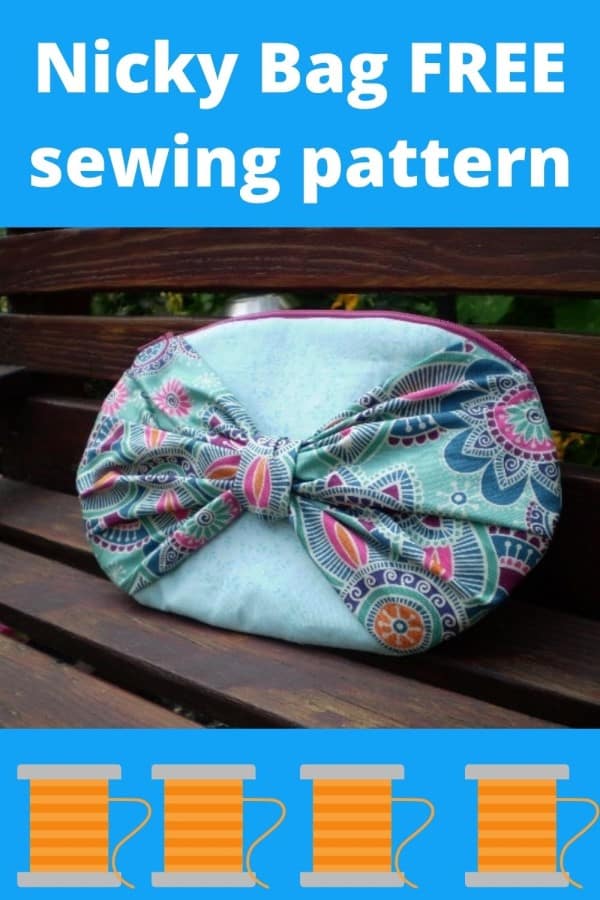 We are delighted to be able to bring you the FREE Nicky Clutch bag sewing pattern from one of the popular designers we feature in our store, Boutique Unique Designs. The Nicky Bag is a pretty clutch bag that can be dressed up or dressed down. It has a zip closure and optional piping.
The pattern is perfect for making a clutch to go with a new outfit. The pretty bow design on the front of the bag is not only a design feature, you can slip your hand behind it to hold the bag easily.
The main body of the bag would be best made from firm fabric with an even weave, but the bow could be made from much lighter weight even stretchy fabrics as it is soft and gathered.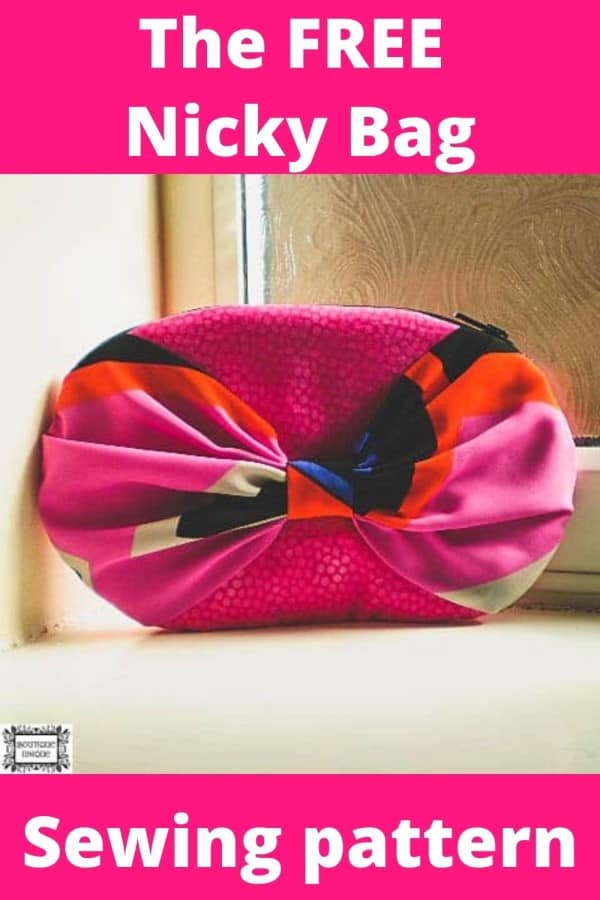 As this bag is so small and neat it is ideal for using up leftover fabrics, perhaps even to match an outfit that you have made, or to make a small bag to slip inside a matching larger purse.
If you want to make this a special project the bow lends itself to being made from a special fat quarter or even a silk scarf. The center of the bow feature is the focal point and could be highlighted with a fancy button. In one version that was made a diamante button was used. Or you could even use a fancy buckle.
Sizing info:
When you have finished making your very own Nicky Bag it will measure approximately 9″ wide by 6″ high.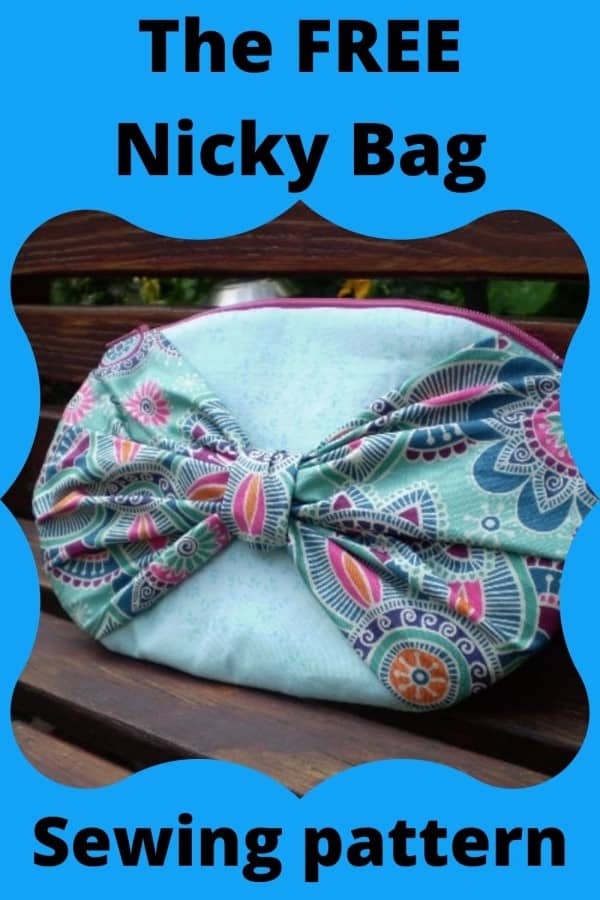 What you will need to make the Nicky Bag:-
One fat eighth of main fabric,
One fat eighth or scrap of contrast fabric,
One fat eighth of lining fabric,
One fat eighth of wadding,
One fat eighth of interfacing,
One 8″ zip,
If you would like to download the pattern you can click on the blue button below.
Boutique Unique Designs is so generous for offering this free pattern for you to sew. Don't forget that all of these freebies are offered as a "try me" in the hope that you will like their patterns and go on to try a paid one. This designer always offers beautiful bags to sew. You can find a selection of them below.