New York Zip-up Shopping Tote Bag sewing pattern
|
All posts may contain affiliate links.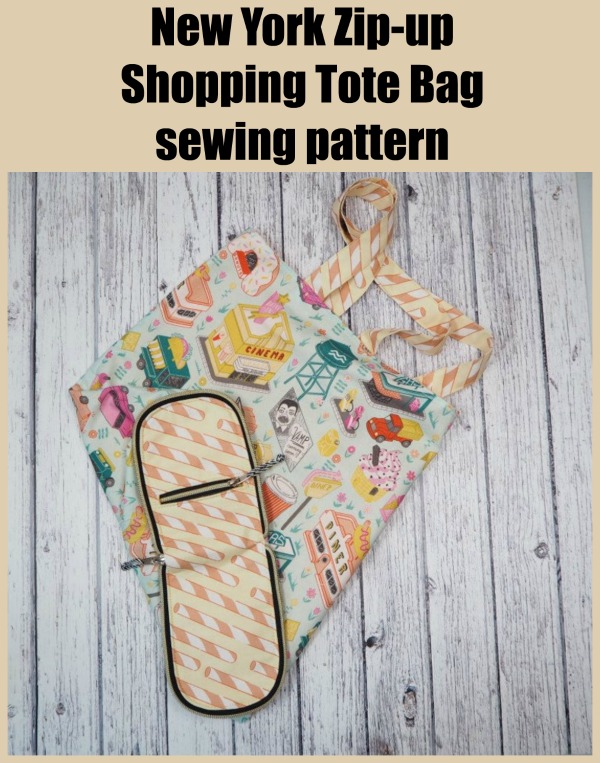 Here's a fabulous Shopping Tote that zips up to almost nothing and then fits neatly into your handbag. This fun-to-make bag has a little zipper pocket for trolley tokens or coins. Keep one in the glove compartment in the car for when you run into the shops on the way home from work.
We love how the zip-up pocket opens right out and becomes the flat base for the grocery tote bag – genius!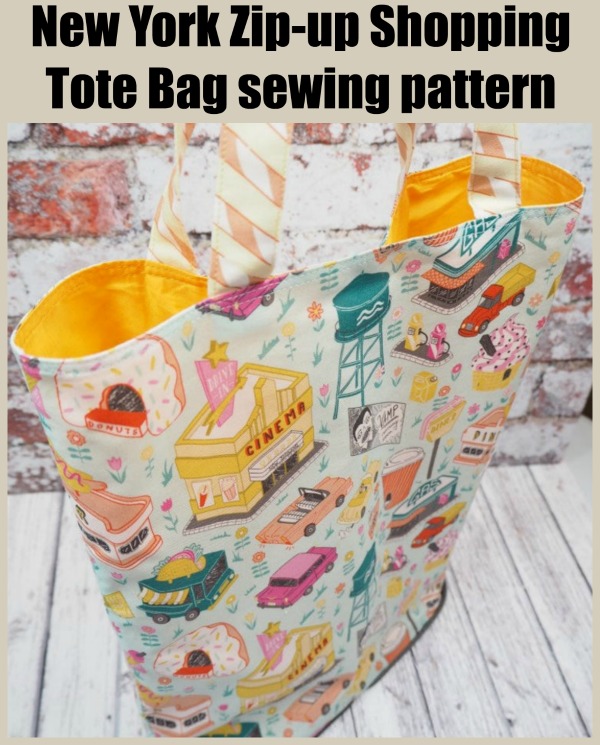 Sizing info:
When you have made yourself a New York Zip-up Shopping Tote Bag it will measure approximately:-
Closed size = 4" wide by 6" long.
Fully open size = 14" wide by 15 ½" deep.
Skill level:
The designer rates her project as suitable for an intermediate sewer, where some sewing knowledge is assumed. This is not a difficult pattern but there are parts that can be a bit fiddly. The designer has linked a blog post masterclass to help you with one of the techniques.
As far as what fabrics you should use to make this bag the designer recommends a lightweight cotton fabric. The thinner the better this time because you need something that will fold up to nearly nothing. But do always opt for cotton even though some of the poly-cottons or polyesters seem thinner. Cotton always gives a better result and lasts longer. If you have been sewing for a while and have some ninja skills, you could also experiment with rip-stop nylon and similar fabrics.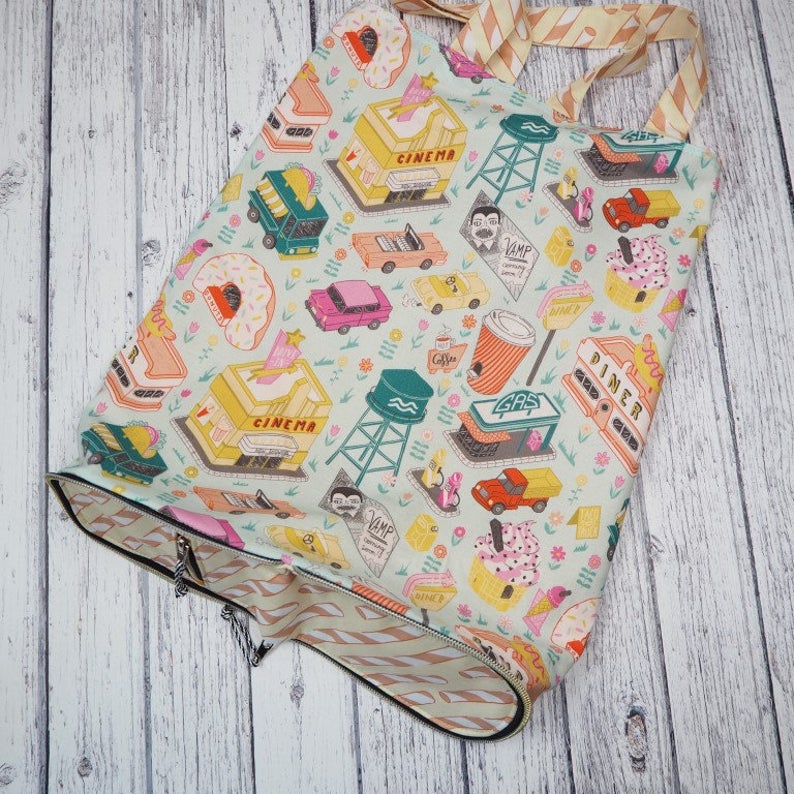 What is needed to make a New York Zip-up Shopping Tote Bag:-
30" thin cotton fabric for the outer,
24" coordinating thin cotton fabric for the lining,
F8th Decovil I Light,
F8th fusible wadding,
One 22" plastic main zipper,
One 3" plastic zipper for the coin pocket,
Something to decorate the zipper pulls. The designer used black and white baker's twine.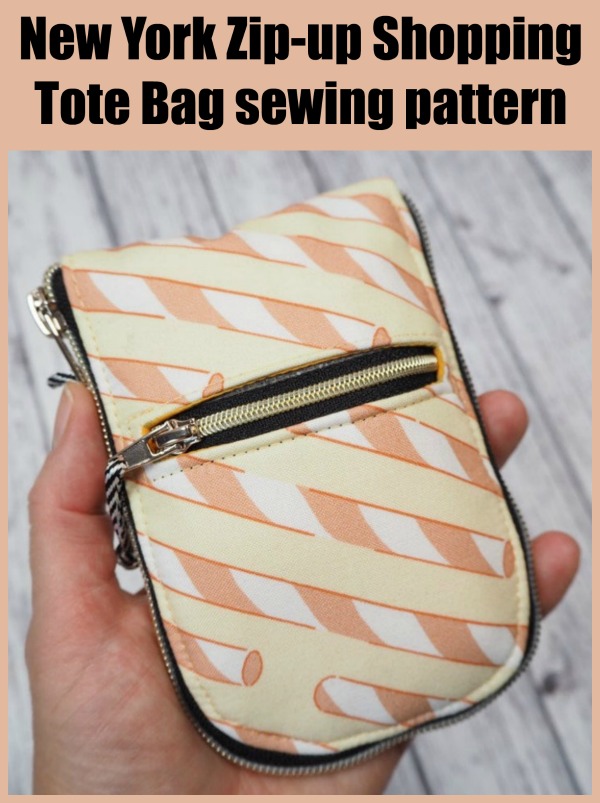 When you purchase this pattern you get ten pages of detailed instructions with photos to help you on your way. It is a cut and measure pattern so there are no templates to print off. If you prefer templates, you can make your own by using the pattern cutting measurements and some paper. This way, you can be sure that everything fits and that the printer has not messed with them.
And if you like this pattern the designer, The Folk Art Factory, has lots of other patterns that you can view by clicking on the red button below.
See all the patterns from this designer here
More Tote Bags to sew
Everyone needs (a lot) more than one tote bag. They are a staple pattern in every sewing pattern collection and so versatile and adaptable. Check out a few recent tote bag patterns to sew from our store.