Nelly Tote Bag sewing pattern
|
All posts may contain affiliate links.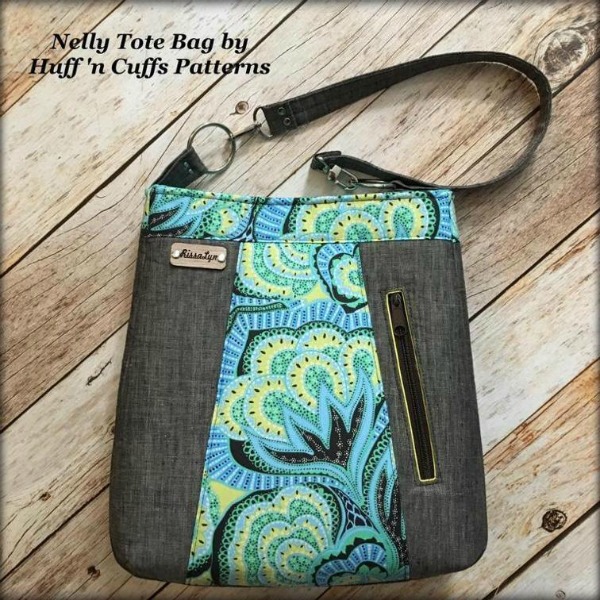 Do you have a very special fabric you've been keeping or a fabric with a large scale print that just doesn't seem to fit well on any of your existing bag patterns? Then Nelly might be just what you are looking for.
With a striking central panel, there is room to show off your favorite fabrics without overwhelming the entire bag with a large scale print. Mix a solid with a featured fabric for a stunning look.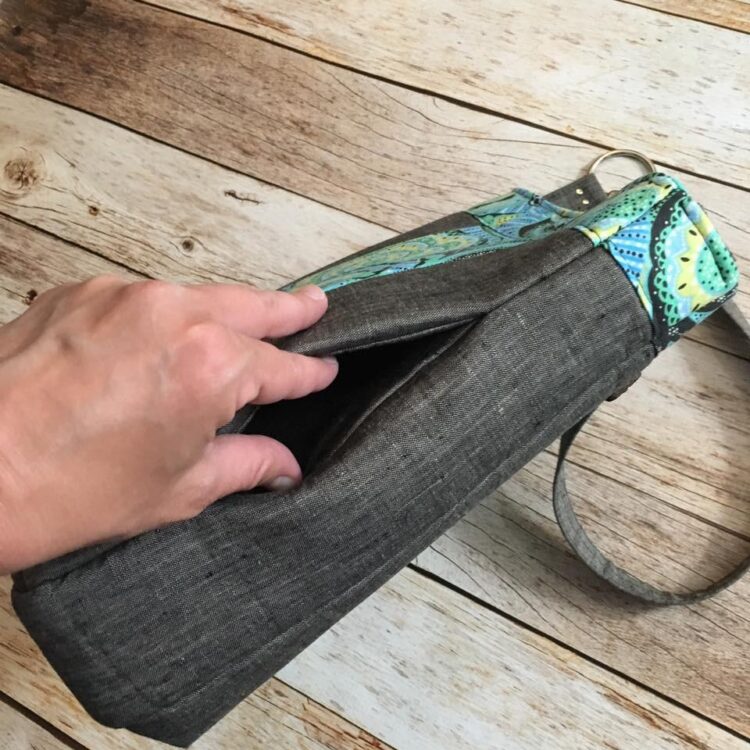 This bag has plenty of pocket options including an unusual zipper pocket on the outside and a large hidden pocket too – which is optional. The bag can be made with or without the concealed compartment and is described by the designer as an intermediate sewer project.
When you have finished making yourself a Nelly Tote Bag it will measure approximately 14″ high by 13″ wide by 5″ deep.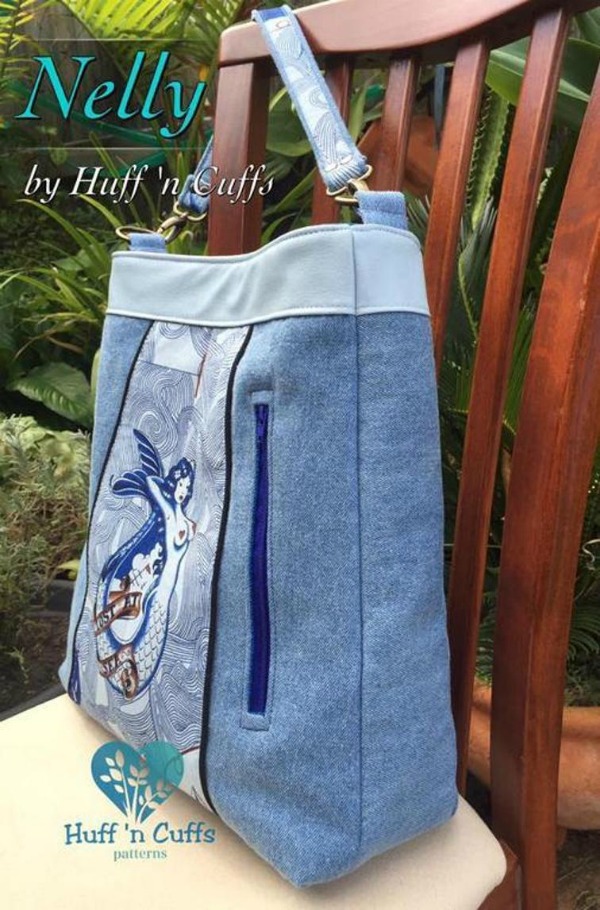 What you will need to sew the Nelly Tote Bag:
Exterior fabric – approx. 1 to 1.5 yards,
Lining fabric – approx. 1 to 1.5 yards,
Contrast fabric – approx. 0.5-yard quilting weight cotton,
Light to medium weight woven fusible interfacing – approx. 2 to 3 yards e.g. Pellon SF101,
Stabilizer – 1 1/2 inch by 3 inches (3 inches by 3 inches if you add the hidden pocket) e.g. Peltex 71f,
Fusible fleece – approx. 1 yard e.g. Vilene 630 or 640, Pellon 987f or Soft and Stable Foam,
Extra-firm non-woven interfacing – 71/2 inch by 11/2 inch e.g. Craftfuse 808 or Decor Bond 809,
One 7-inch zipper,
One magnetic snap (two magnetic snaps if you add the hidden pocket),
Two 1 inch swivel snap hooks,