Atlas Rucksack / Backpack PDF downloadable sewing pattern
|
All posts may contain affiliate links.

If you want to make a rucksack (backpack) then the PDF downloadable sewing pattern for The Atlas Rucksack is the one to chose. This unisex design can be made in any style you prefer. It features adjustable backpack straps and front closure straps, as well as a large front zippered pocket and top carrying/hanging handle. And the end result is a rucksack that is wonderfully comfortable as well as expandable and fully adjustable. Stylish too! It doesn't look like the sort of backpack a kid would take to school!
The Atlas Rucksack is 14″ wide by 5″ deep and the real bonus is that you can make it as high as you like. The difficulty level of the rucksack is 2/4 or a beginner to intermediate project. You should already be somewhat familiar with sewing patterns and common sewing terms.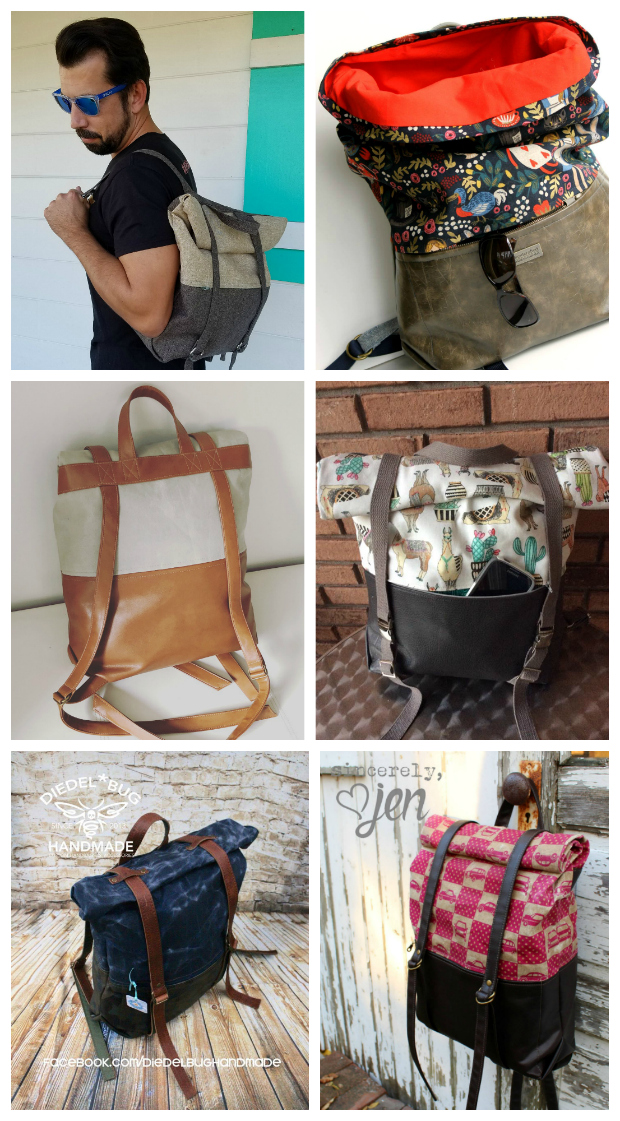 What you need to make The Atlas Rucksack
The Atlas Rucksack sewing pattern is courtesy of Swoon Patterns.
Click here for The Atlas Rucksack PDF downloadable sewing pattern