Multi-purpose tech or tablet bag
|
All posts may contain affiliate links.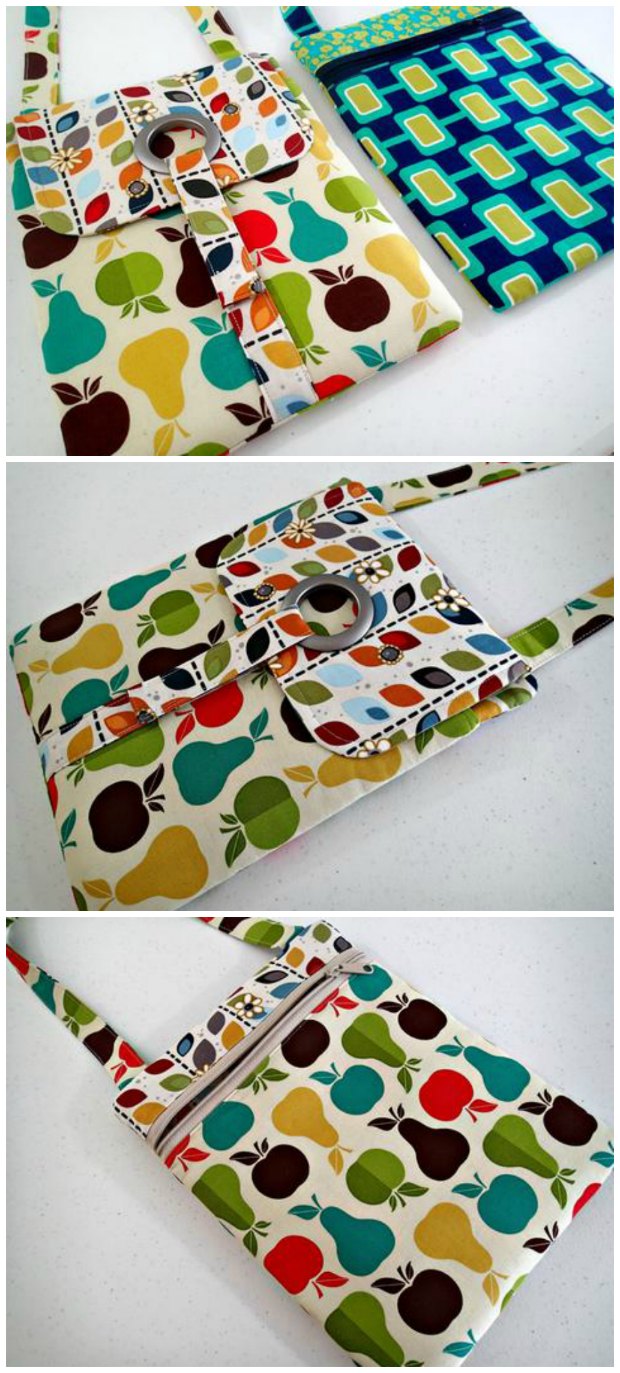 Sometimes the simplest of ideas turn out to be really innovative and surprising. Take this bag designed to carry your tablet, Ipad, e-reader, Kindle etc. Simple and unassuming, but stylish.
However once you get into the sewing for this bag we think you'll be pleasantly surprised. Not only is there a full video tutorial that shows you have to sew it every step of the way, but there is a simple zipper technique you are going to LOVE.  The simple way of constructing the bag seems like it can't work – until it just does! And so easy too.
We love this pattern and think you will too. So easy to get really great results. Nice for teens and kids, and you can even make one for your guy. Leave off the strap if you like, or make an adjustable shoulder strap – very versatile.
Here is a video that shows you more about the bag so you can see if this pattern is for you.
Materials needed
Get the Tablet Bag pattern here