Miss Maggie's Handbag – free pattern
|
All posts may contain affiliate links.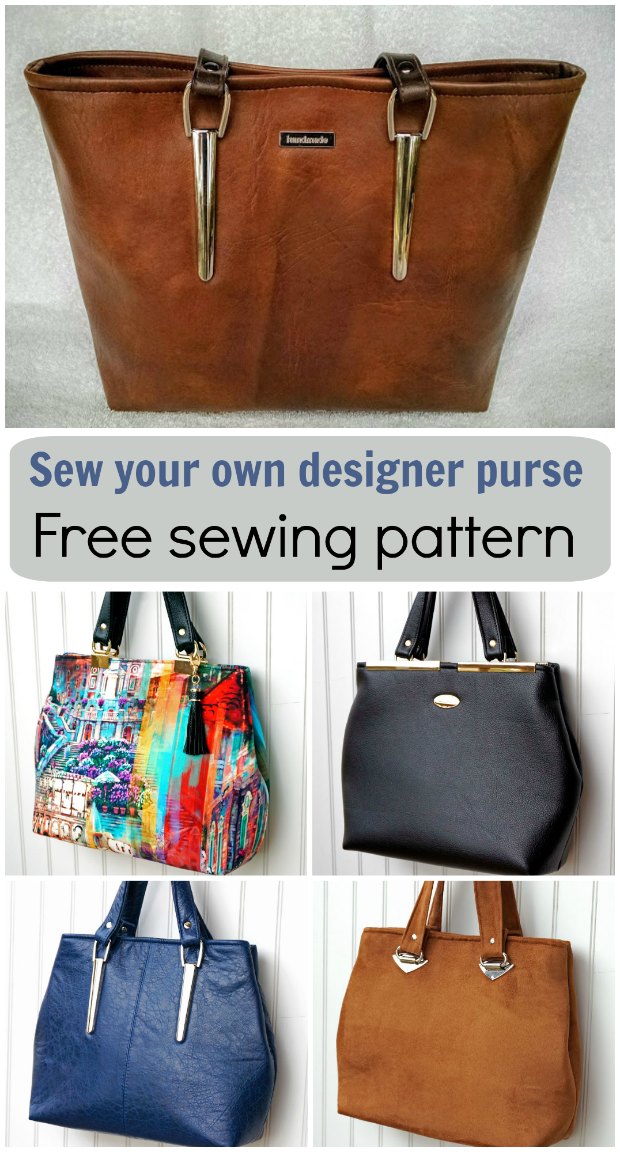 If you fancy sewing yourself a handbag that looks like you bought it in a nice store, then sometimes you really don't need a fancy sewing pattern with all the bells and whistles that costs the earth! Store bought bags are often simpler in design, and just by using the right materials and some nice hardware, you can run up a very fancy looking bag in super-quick time.
This is a free sewing pattern for the Miss Maggie's handbag, and it looks fabulous in a real leather, any of the faux leathers and vinyls, suede, and of course in a regular cotton or home decor weight fabric.