Mini Snap Pouch FREE video sewing tutorial
|
All posts may contain affiliate links.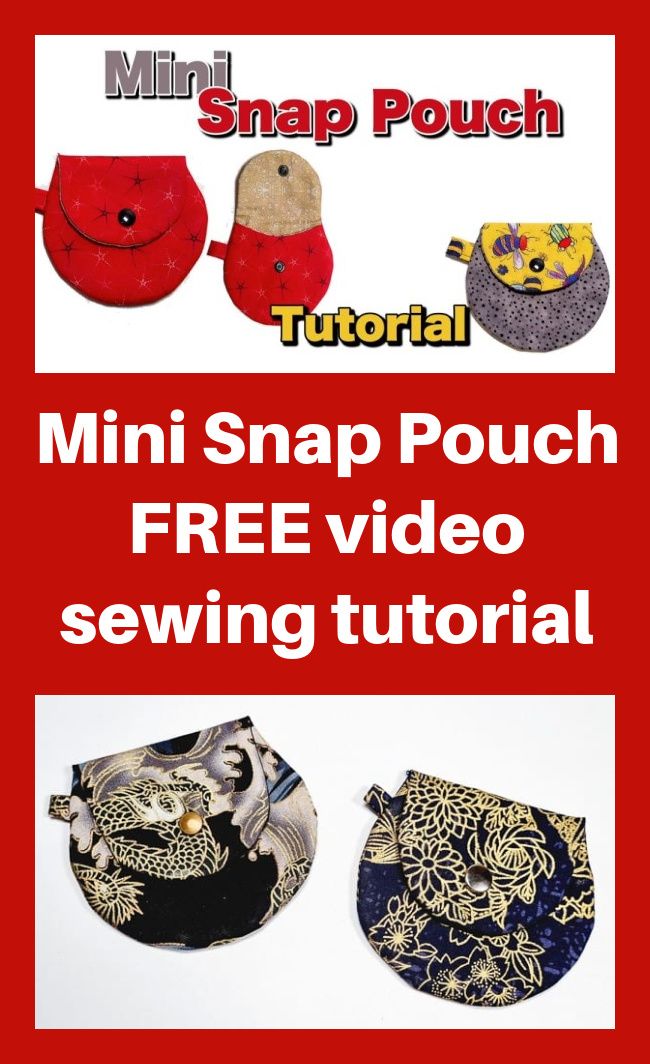 This is a Mini Snap Pouch / DIY Coin Purse FREE sewing video tutorial.
If you have a lot of scrap fabrics at home then this is an excellent project to use up some of those 10 cms by 15 cms scraps or even some of those spare Fat Quarters.
These mini snap pouches are great to use.
This is a small, easy, and very quick sewing project to make lovely gifts. The designer made ten of them in one afternoon to use for a Halloween party. And then she was going to start making some for small Christmas gifts. These mini snap pouches make fun stocking stuffers.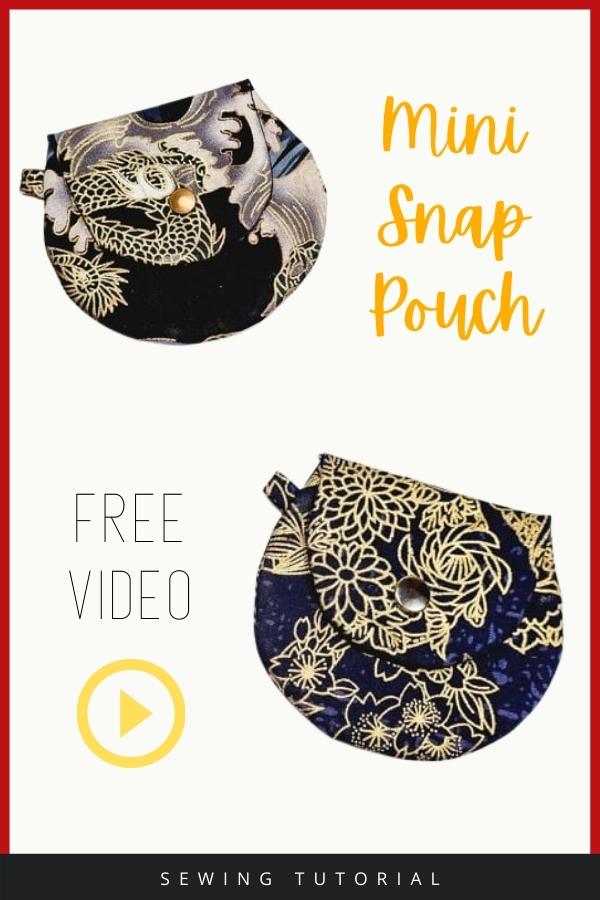 The video:
Check out the 9-minute video tutorial for how to sew this easy Mini Snap Pouch below by clicking on the play button.
PLEASE NOTE – there are no written instructions for this project. The download includes the pattern pieces and the video forms the instructions on how to sew.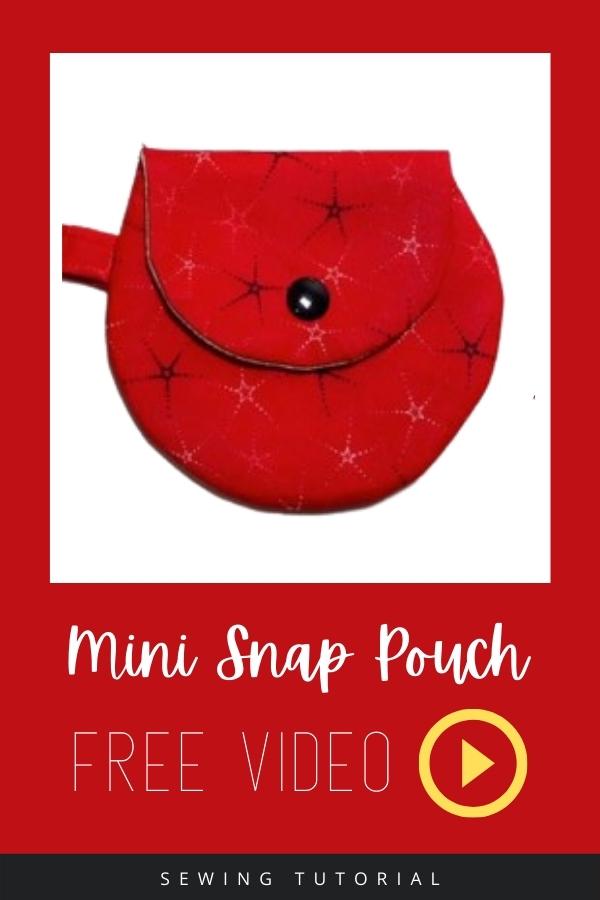 If you would like to download the FREE pattern pieces you can click on the purple button below.
Enjoyed the video and the free pattern and video? Great!
Emel's Handicraft is so generous for offering this free pattern and video for you to sew. Don't forget that all of these freebies are offered as a "try me" in the hope that you will like their patterns and go on to try a paid one. Emel always offers beautiful bags to sew. You can find a selection of them below.
We think you'll like these patterns for storage and organizers to sew
We know our readers just love to sew storage and organizer projects so we've got lots of them. We've handpicked some of our favorites to feature in our pattern store. These are some of the most popular that are readers are sewing now!