Mini Crossbody Bag sewing pattern
|
All posts may contain affiliate links.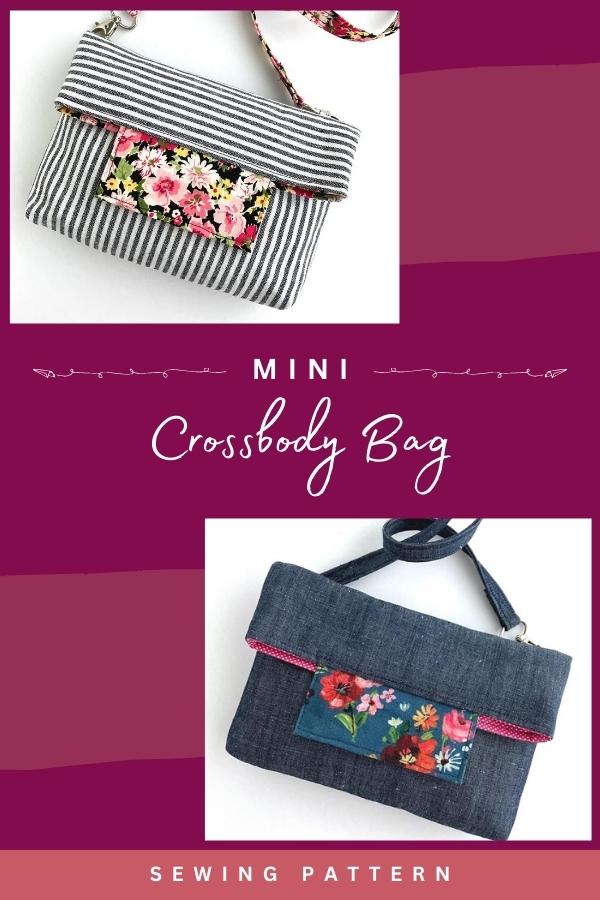 This is the Mini Crossbody Bag pdf sewing pattern from the designer Michelle Patterns.
This petite bag has been made big enough to house a small wallet, some other little items, and your phone, so your essentials and a little bit more!
By making this bag in a fold-over style it makes it easy to see and reach inside while you are still wearing the bag.
The flap is a great place to highlight a snippet of a fabric or if you wish you can sew the bag with just one fabric. The flap closes securely with two 14mm magnetic snaps.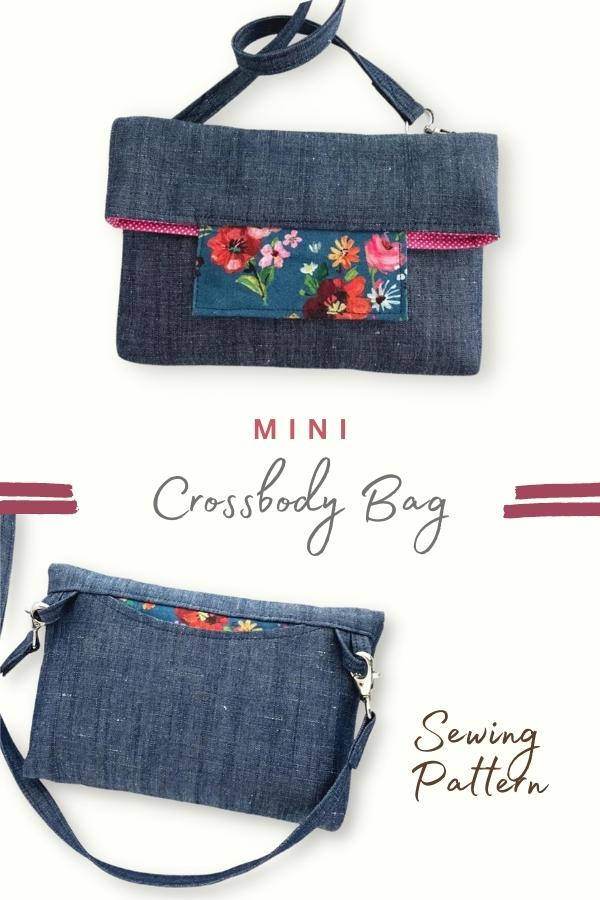 In the back of the bag, there is a pocket that spans the whole width of the bag. The pocket has a hand-size opening making it a fantastic place to keep your phone all tucked away securely. However, it's still easy to reach when you need to get hold of that phone to answer a text or call.
The strap is attached to the back with two swivel clips.
Skill level:
The designer rates her project as suitable for an intermediate sewer. You will need to have made bags with straps before and be able to install magnetic snaps and be able to sew box bottoms.
Sizing info:
When you have finished making this Mini Crossbody Bag it will measure when closed approximately 5.5" high by 8" wide by 1.5" deep front to back with a 22" strap drop (without clips).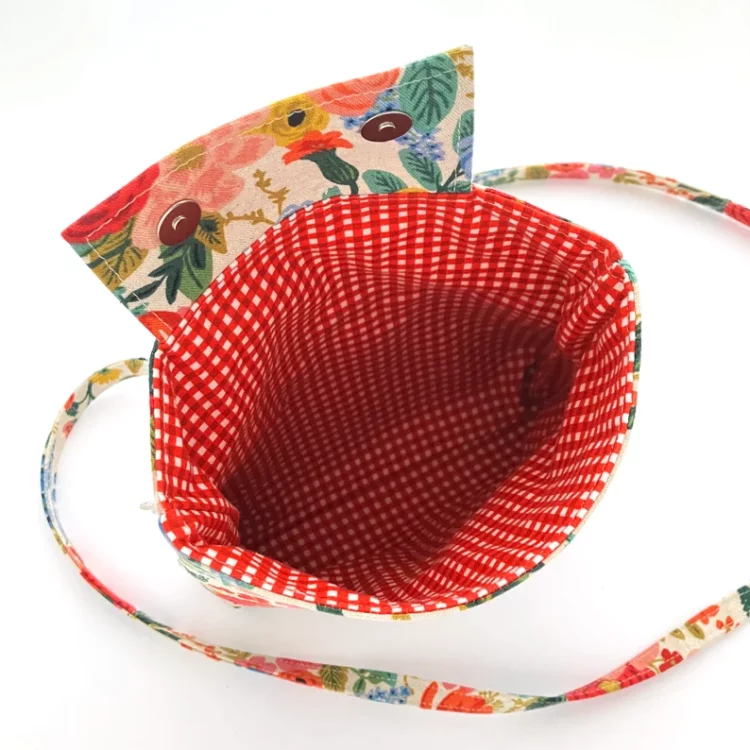 What's needed to make a Mini Crossbody Bag:
1/3 yard of exterior fabric (FQ ok),
50" long by 2" wide fabric piece for the strap,
1/3 yard of lining fabric (FQ ok),
2/3 yard of 20" wide fusible interfacing (Pellon SF101) for the bag body,
46" by 1.75" fusible interfacing (Pellon SF101) for the strap,
1/3 yard of muslin (FQ ok),
Two swivel clips with at least a 1/2" attachment point for the strap (see info above),
Two 14mm magnetic snaps,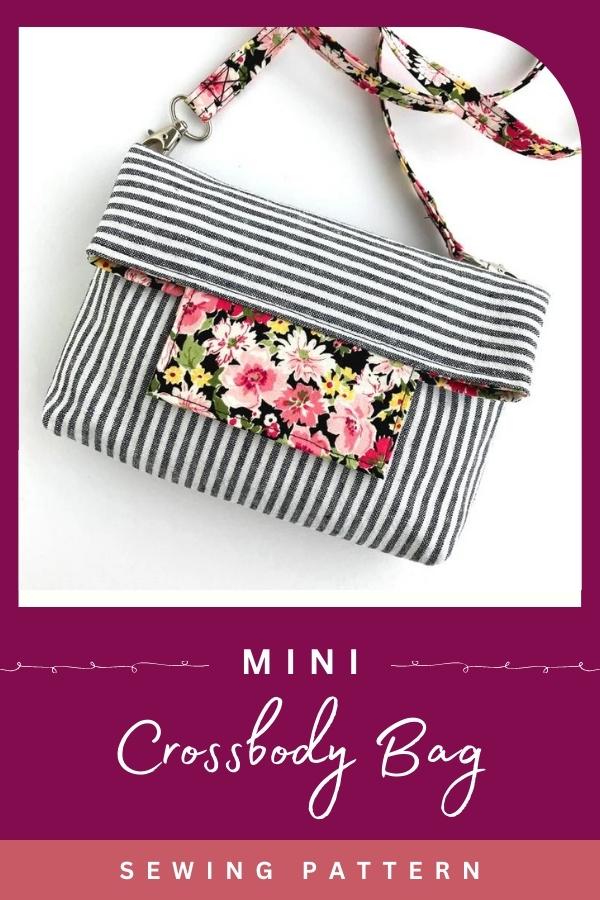 If you would like to download the pattern you can click on the blue button below.
More Crossbody Bags to sew
For versatility, you can't beat a crossbody bag. Easy to wear, fun to sew, and a wardrobe essential. Everyone needs a few of these in their sewing pattern collection. Check out a few recent crossbody bag patterns to sew from our store.