Merenda Snack Pouch FREE sewing pattern
|
All posts may contain affiliate links.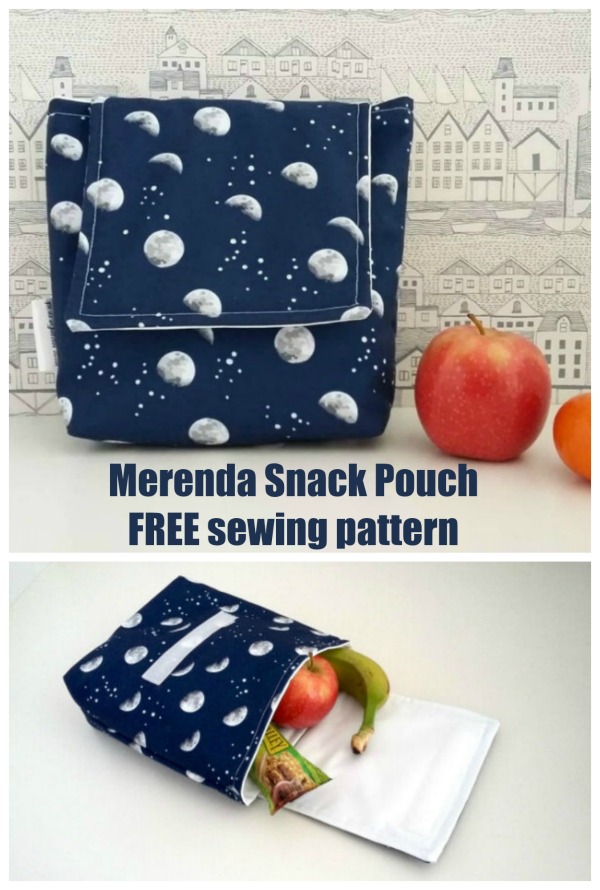 Louise at Sew Sofia rustled up this snazzy snack pouch for her hubby to take his fruit to work as a more stylish and eco-friendly alternative to a plastic bag that always ended up in the bin!
It's wipe-clean inside and out and padded with a layer of insulated fleece to keep food at an even temperature.
The pouch has a simple boxy construction and is compact, so can be flattened and slipped into his laptop bag after the snacks are gone. A simple Velco closure keeps the snacks inside until break time.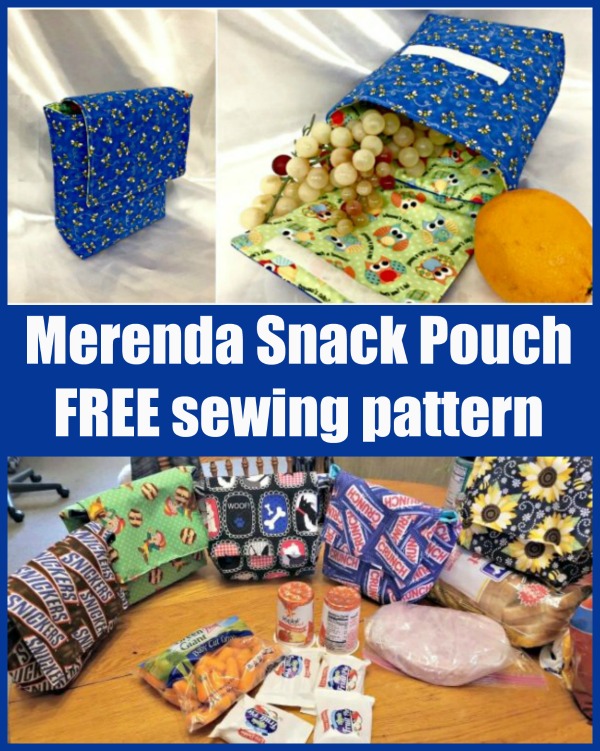 It's the perfect size for popping in a handbag, tote, backpack or changing bag and I think would make a neat gift for anyone who needs a snack or two in the day!
Sew one or two each for the whole family using different fabrics and the kids (or the hubby) can recognise their snack pack and grab it before school or soccer practice.
It was super easy and quick to sew, and it would make a great introduction to sewing with wipe-clean fabrics, so the designer very kindly turned it into a free tutorial to share with us all.
Click here to get the FREE pattern
Downloading this free pattern? Great! You would make our day if you 'bought us a coffee' to help with the site running costs. Thank you.

Sew Sofia is so generous for offering this free pattern for you to sew. Don't forget that all of these freebies are offered as a "try me" in the hope that you will like their patterns and go on to try a paid one. Sew Sofia always offers beautiful bags to sew. You can find a selection of them below.
We think you'll like these patterns for storage and organizers to sew
We know our readers just love to sew storage and organizer projects so we've got lots of them. We've handpicked some of our favorites to feature in our pattern store. These are some of the most popular that are readers are sewing now!