Maverick Mini Messenger Bag sewing pattern
|
All posts may contain affiliate links.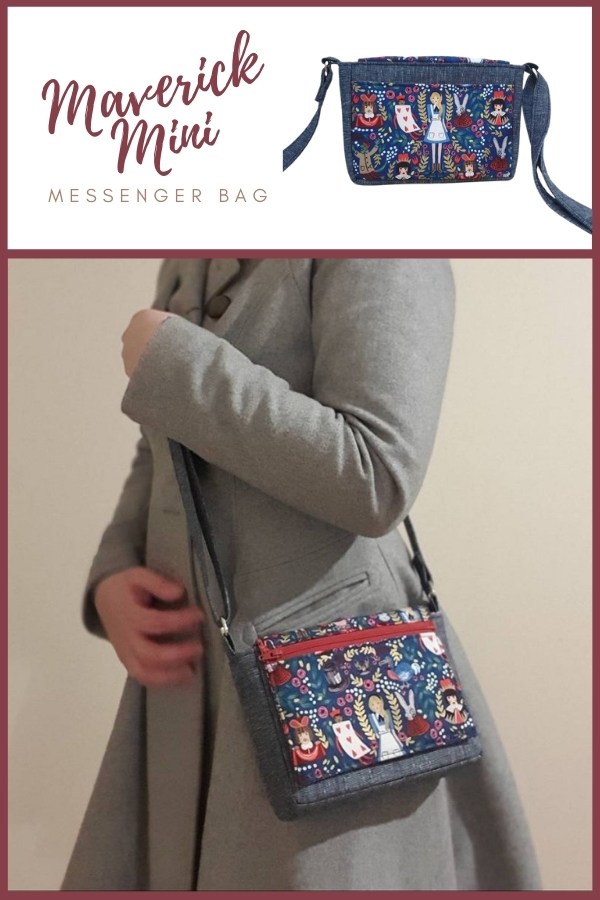 This is the Maverick Mini Messenger Bag which is a cute and handy-sized messenger bag that is not to be underestimated. Sometimes a mini bag can pack a big punch. Why carry a big, bulky and heavy bag when a smaller bag will be enough – especially when it has all the pockets and storage you need.
It has a handy zipper pocket in the outside of the flap, an easily accessible slip pocket on the back, and inside under the magnetic snap closure is another zipper pocket.
Add more slip pockets to the lining if you need them.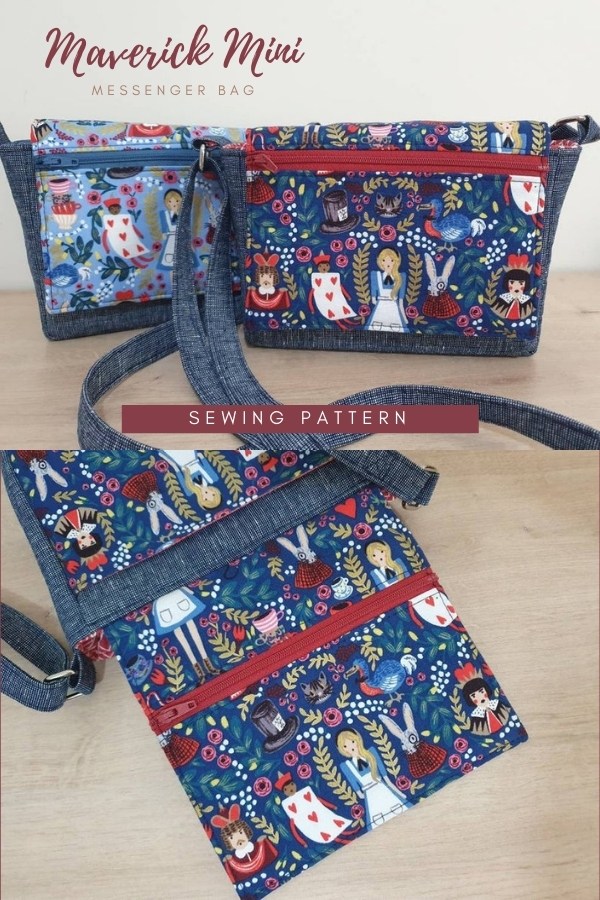 Sizing info:
When you have finished making your own Maverick Mini Messenger Bag it will measure approximately 7 ¼" (18 cm) by 5 ¼" (13 cm) by 2″ (5 cm).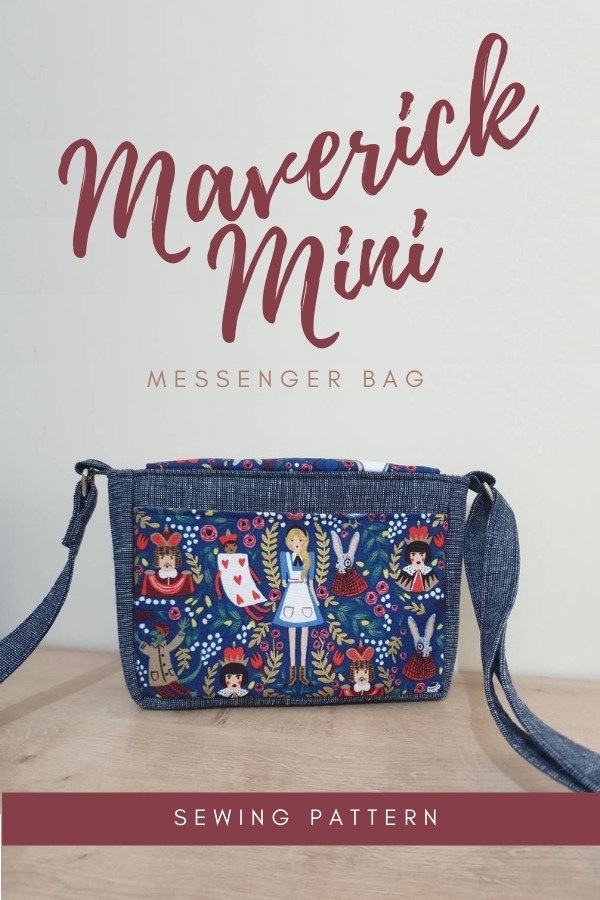 Pattern:
An easy-to-follow pdf pattern with detailed instructions, lots of pictures, and handy cutting labels. Measurements are in both inches and centimeters. There are no pattern pieces for this design, cutting directions and measurements are included.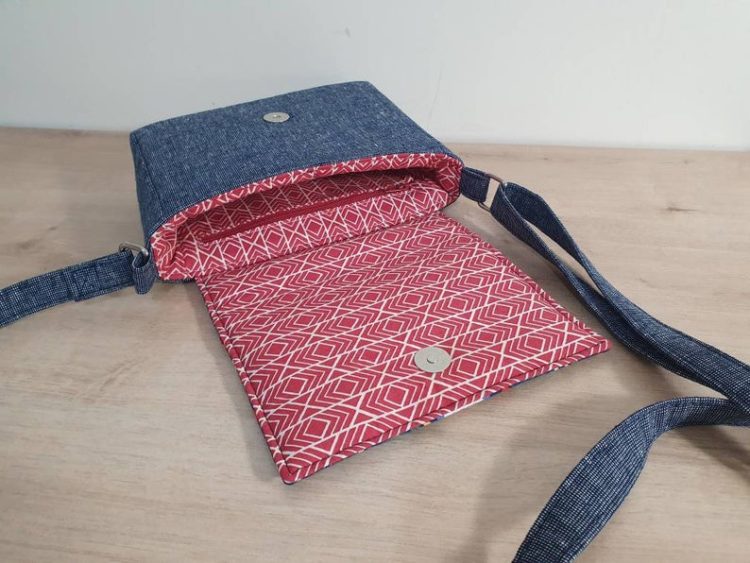 If you would like to download the pattern you can click on the blue button below.
And if you would like to see other bag sewing patterns from this designer then you can click on the red button below.