Libertas Clutch Bag (with video) sewing pattern
|
All posts may contain affiliate links.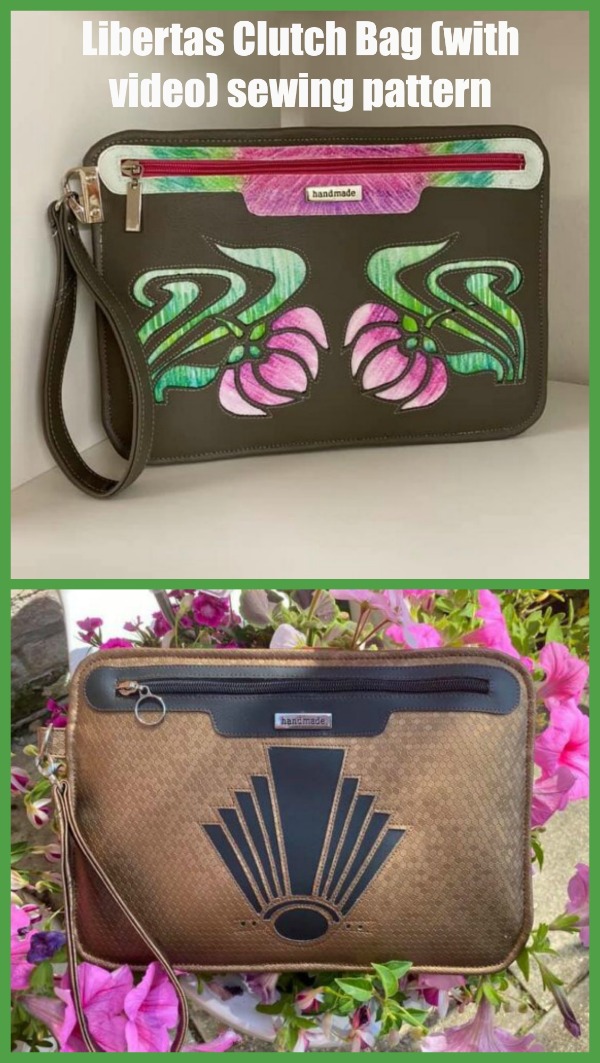 For lovers of Art Deco, Art Nouveau, and vintage style, we have the perfect Libertas Clutch Bag. This reverse applique clutch bag comes with multiple designs that work for non-fraying fabrics such as vinyl and cork.
The Libertas is a super stylish clutch bag style with an elegant look to suit all occasions. She features a faux leather zipper overlay and wrist strap, with instructions included within the pattern for both a sewn strap connector or using a metal side connector. Internally she has one good-sized zipper pocket and a double slip pocket. This is a deceptive bag that can carry all your essentials for a night out.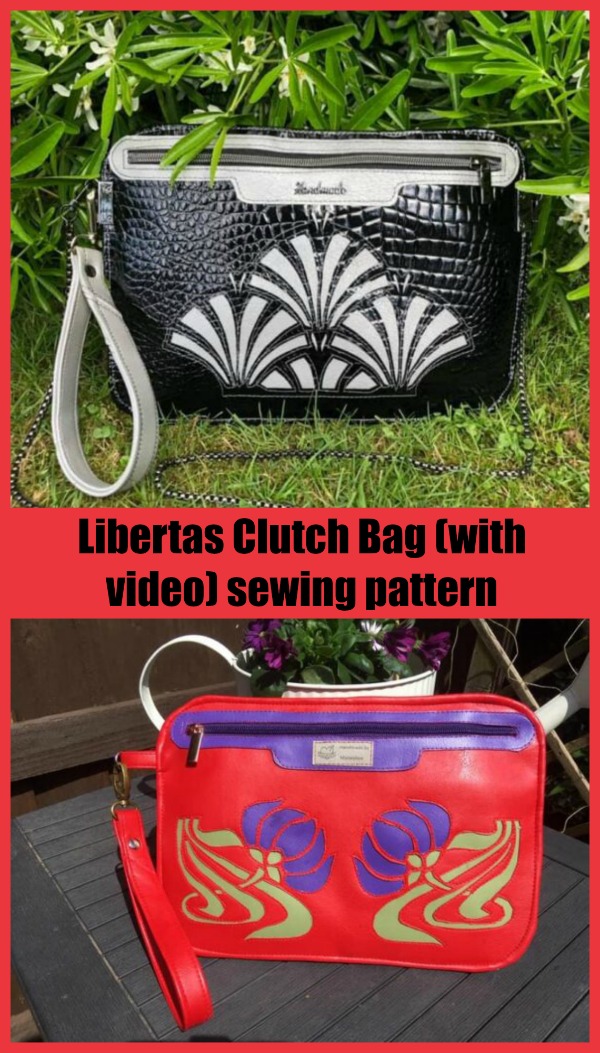 The pattern includes three vintage-inspired templates for your reverse applique designs ranging from beginners skill level to advanced skill level. There is something for all skill levels.
The 'Libertas Clutch Bag' sewing pattern is your chance to learn a new skill. Faux leather reverse applique is a great way to embellish your bag. The Clutch is the sixth pattern in a series of user-friendly bag patterns designed to teach essential skills to bag makers. In this instance, the designer focuses on 'reverse applique using faux leather. '
The 'Libertas Clutch Bag' is designed to be sewn in Faux leather or Cork Leather because of the raw edges of the reverse applique. The purse can be sewn without the applique designs in which case regular fabrics can be used.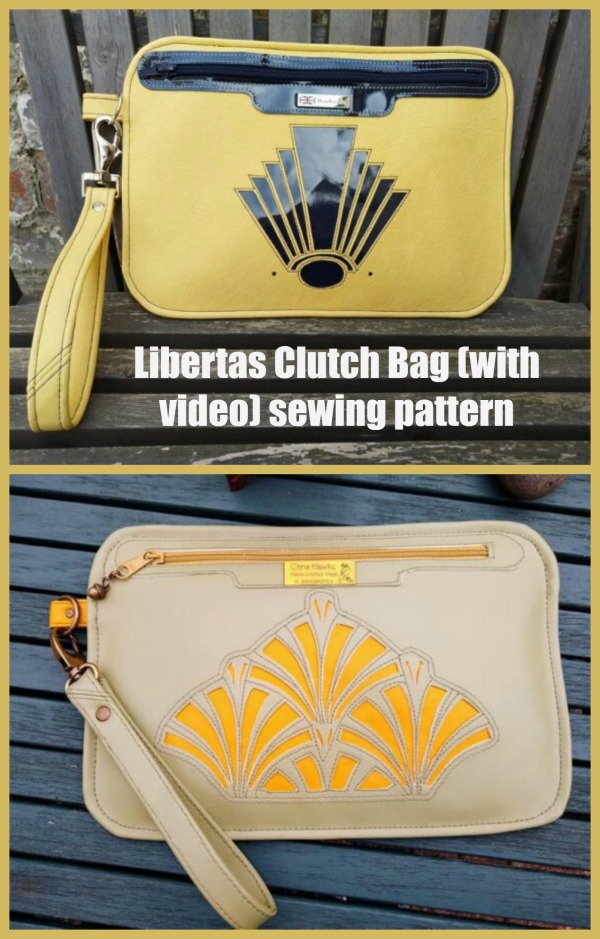 The designer has classed her Libertas Clutch Bag project as suitable for a confident beginner /intermediate sewer.
As part of making her Libertas Clutch Bag, the designer has included a comprehensive video tutorial. This will help guide you through construction and offer additional ideas and advice for construction and decoration. There are in fact 16 individual videos breaking the whole process into easily manageable bite-sized chunks.
Sizing info:
When you make one of your own Libertas Clutch Bags it will measure approximately 11 7/8" by 8 3/8".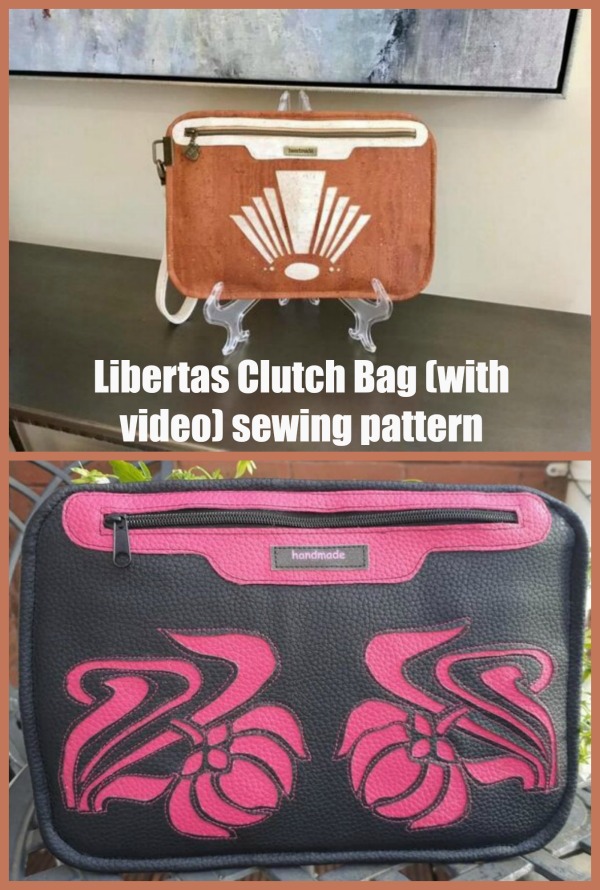 The pattern consists of 34 pages of instructions, full-colour photographs and diagrams to guide you through each stage of construction. With full-sized pattern pieces included for each part to print on your domestic home printer as well as a comprehensive cutting chart for those who prefer to cut from measurements. Please be aware there are 2 separate documents to download, one is the PDF pattern and the other a PDF list of links for the video tutorial.
The designer, Bags By Bags Of Style, has lots of other great sewing patterns besides this one. You can see all of them by clicking on the link below.