Mary Read Tote Bag (with video) sewing pattern
|
All posts may contain affiliate links.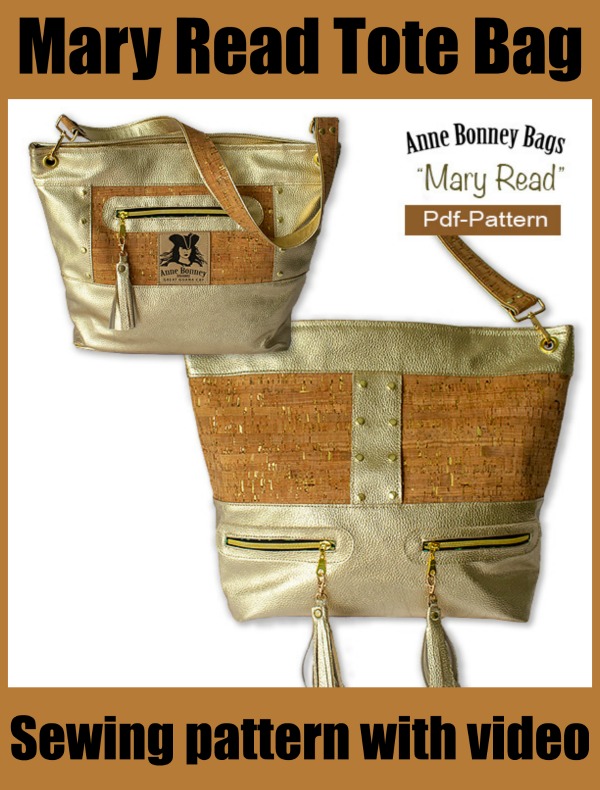 The Mary Read Tote Bag is a large tote bag purse to sew that features decorative panels and a recessed zipper closure. The zipper pockets that are front and back add both to the practicality and the style of the bag. The grommets and rivets give you a chance to add bling and this bag is fully lined.
It works well in all fabrics and materials including vinyl and cork as shown in these examples. There's plenty of opportunities here to mix and match your fabrics but it would look equally good in a solid main fabric with just a few accents of color, or perhaps make it in a classic navy blue vinyl and add bling with bright shiny rivets, grommets and hardware. Could look stunning!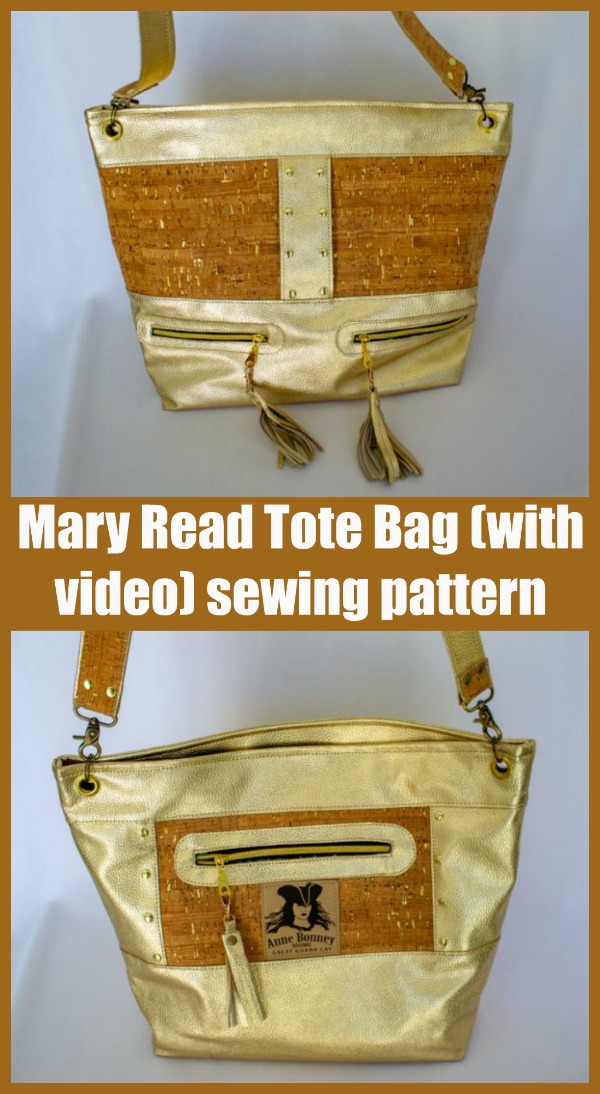 Mary Read was one of the most famous female pirates in the Caribbean. She started her pirating career disguised as a man and called herself Mark Read. She ended up on a ship with Anne Bonney and the two women fought together and were said to be braver than the men they sailed with.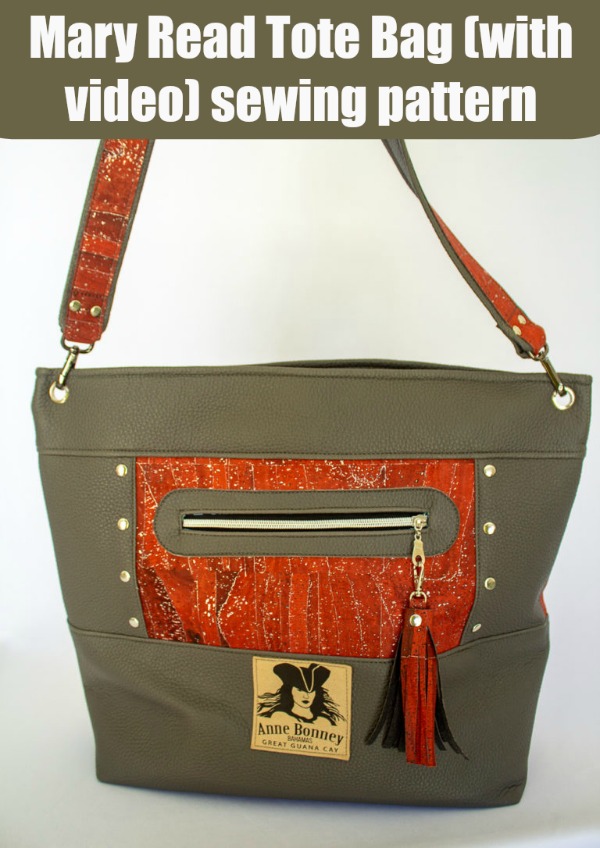 If you like, you can watch the video tutorial the designer made for it as well. That is free for everyone to watch. The video does not give cutting instructions or instructions on how to interface the fabrics. That will be covered in the full pattern download.
You can download and print this pattern with two different layouts. One version with no photos for cheaper printing and for those with more sewing experience, and the other with full step-by-step photos that you can look at on your Ipad or computer as you sew the bag. The pattern comes in a separate PDF and is color-coded according to the fabrics you use.
If you would like to download the pattern you can click on the blue button below.
More ideas for purses and handbags to sew
Want even more purses and handbags to sew? Our shop is packed full of hand-picked favorites from talented designers, big and small. Here are a few recent additions you might like. Check them all out in our shop.