Baguette Bag sewing pattern
|
All posts may contain affiliate links.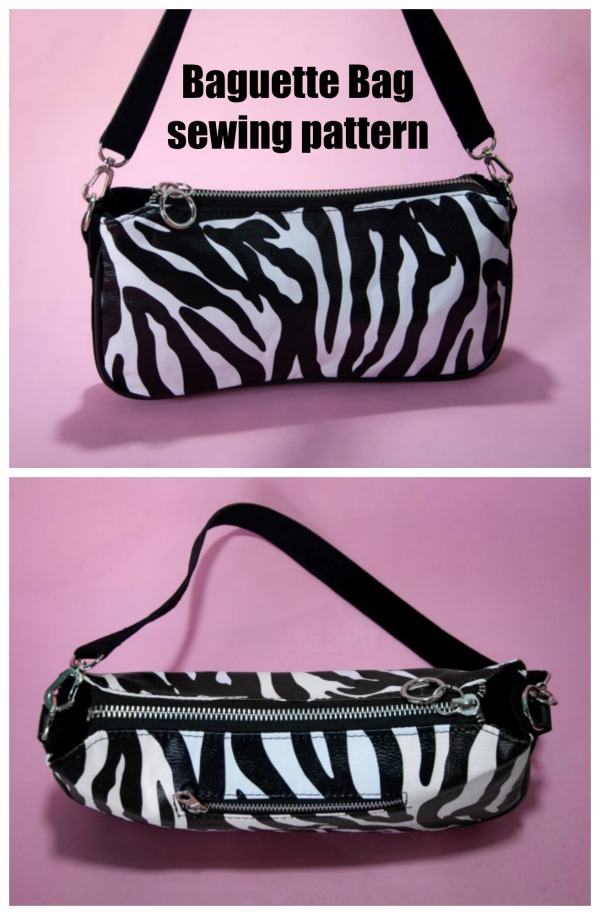 A classy purse with a short strap that can be carried as a handbag, or looks cute on your shoulder with the bag comfortably under your arm.
This is the totally trendy Baguette Bag. The short straps that are a feature of the bag make you carry it as if it was a french baguette! Sling the cute strap over your shoulder and the bag sits comfortably under your arm.
If you love fashion and trends you need this pattern, and if you are a beginner sewer, then even better as this pattern is suitable for you.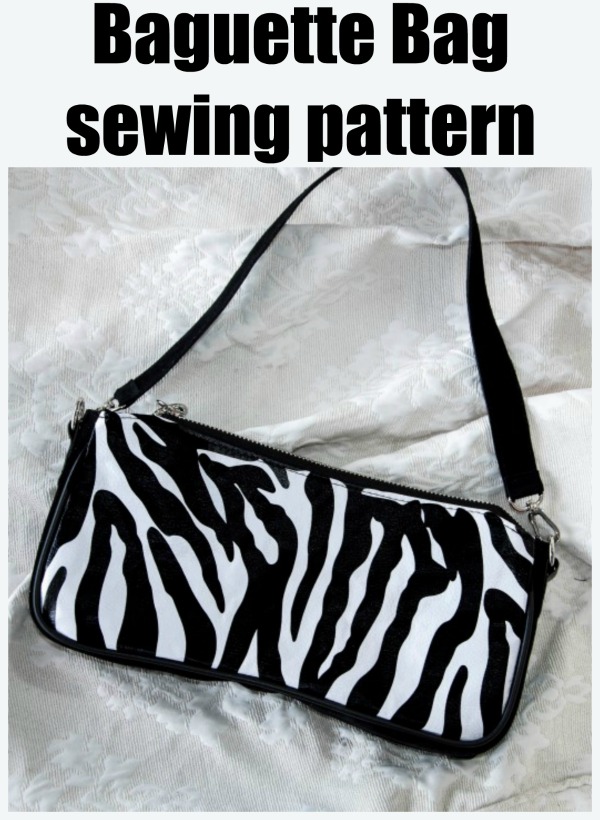 The designer used faux leather in her bag (the one with zebra print) but it works well in canvas, cork, denim, laminated or coated cotton, quilted cotton. If you are going to use any of those lighter fabrics than vinyl you should use appropriate interfacing to give the bag some good body and help it keep its shape.
The bag features an internal slip pocket and an external back zipper pocket.
Skill level:
If you are a confident beginner you can tackle this project. Experience sewing zippers would be handy.
Sizing info:
When you have finished making your own Baguette Bag it will measure approximately 6 3/4" (17 cm) tall by 13" (32 cm) wide by 2'' (5 cm) deep.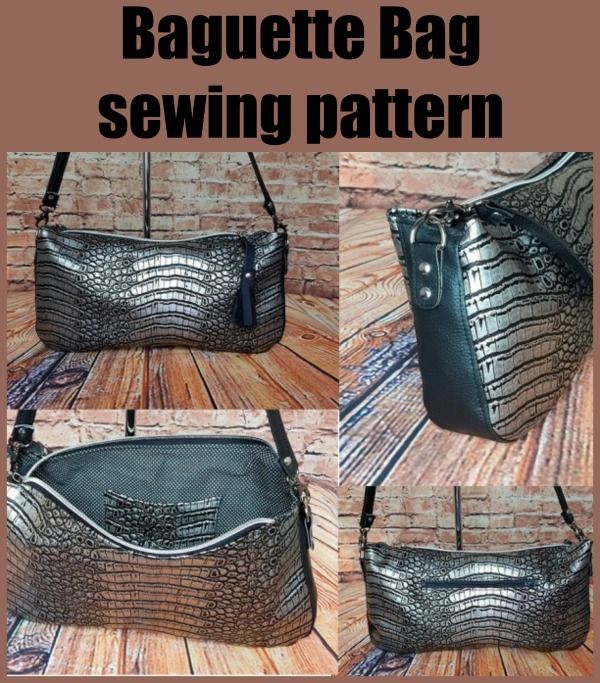 The pattern contains instructions describing each step, detailed with clear photos and graphics that make it super easy to follow. There are accurate actual size patterns of all pieces of the bag. Measurements are in both inches and centimetres. Available in A4 size paper and letter size paper.
If you would like to download this pattern then you can find it by clicking on the button below.
The pattern designer, Aldana from Intra Black, has a number of other patterns which you can view by clicking on the red button below.
See all the patterns from this designer here
These are our most popular purse and handbag sewing patterns
Want even more purses and handbags to sew? Our shop is packed full of hand-picked favorites from talented designers, big and small. Here are a few recent additions you might like. Check them all out in our shop.