Marina Unisex Crossbody Bag pattern
|
All posts may contain affiliate links.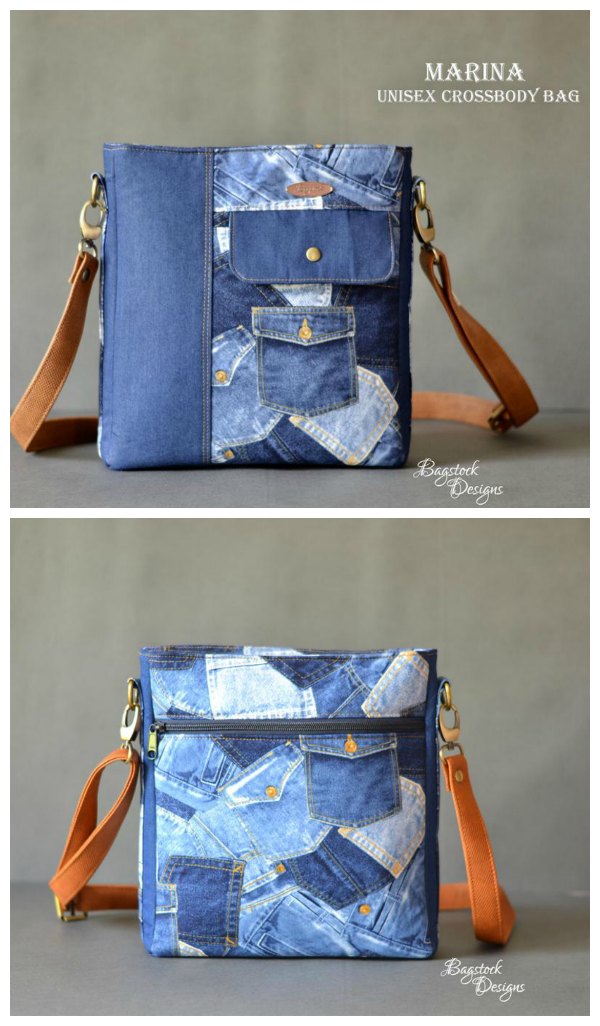 This is one of this designers best-selling bags and you can see why as it looks absolutely fabulous. It's perfect for gals AND guys too!
If you want to make yourself a great medium-sized crossbody bag then The Marina Unisex Crossbody Bag is the one for you. The designer has included two connector options in the pattern, one with rivets and one without rivets.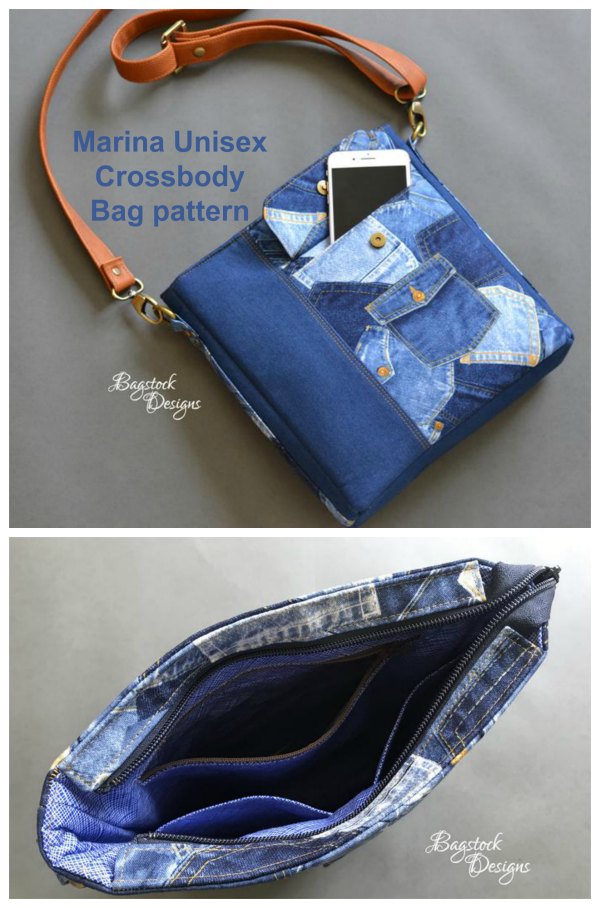 The Marina Unisex Crossbody Bag has the following features:
An exterior slip pocket with flap
An exterior back zipper pocket
An interior zipper pocket
An interior pen pocket
Two interior slip pockets
A zip top closure to keep the bag's contents secure
An adjustable strap.
The design is perfect if you want to mix and match different prints, or pair a print with a solid. It also works beautifully in a single solid color fabric with the seams and designs adding all the interest. Your guy might like it in vinyl or leather and it works great for that too!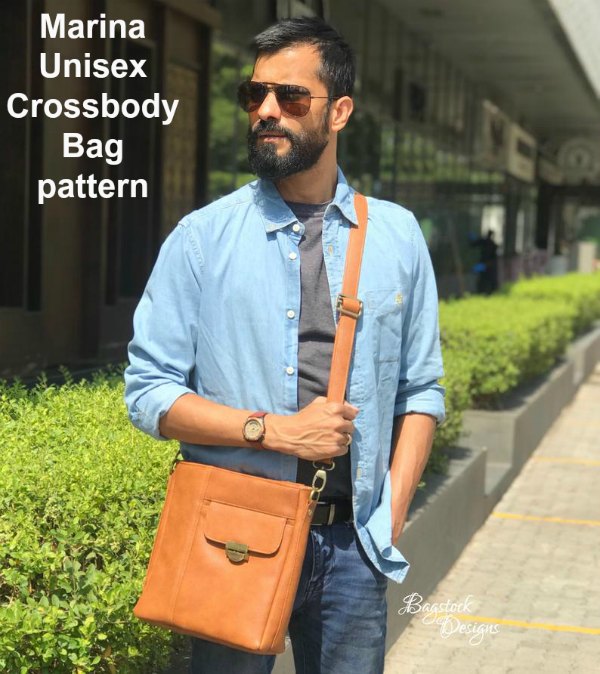 To be able to make the Marina Unisex Crossbody Bag you will need to be an advanced beginner sewer who is familiar with sewing patterns.
When you finish making the Marina Unisex Crossbody Bag it will measure approximately 10" wide by 11" high by 3" deep at the bottom.
When you download this digital pattern it includes 37 pages of easy step-by-step instructions with color photos to help you through each step. It also includes printable pattern pieces with seam allowances included.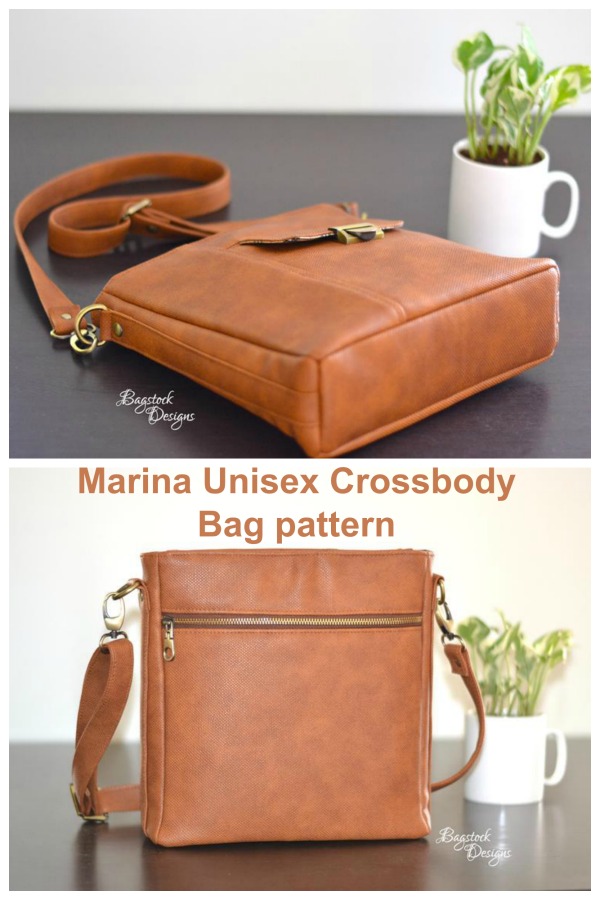 What you will need to make the Marina Unisex Crossbody Bag
1/2 yard of quilting weight exterior fabric
1/2 yard of contrasting fabric, woven or vinyl
3/4 yard of quilting weight lining fabric
1 1/2 yards of 45" wide fusible woven interfacing (Pellon SF-101 shape flex / wovenfuse)
3/4 yard of 20" wide sew-in foam interfacing (Pellon flex foam). If you like slouchy bags, use fusible fleece instead of foam)
5.5" by 2.5" piece of fusible fleece for the flap
10" by 3" piece of fusible stiff stabilizer (Pellon Peltex 71f / Decovil heavy)
One 9" or longer #3 all-purpose zipper for the interior zipper pocket
One 12" or longer #4.5 handbag zipper for the exterior back zipper pocket
One 12" or longer #4.5 handbag zipper for the main zipper closure
One zipper end
Two 1" D-rings
Two 1" swivel hooks
One 1" slider for the adjustable strap
One 14mm magnetic snap
Rivets – size 9mm ( Rivets are optional. You can make this bag without rivets too)