Make a Campervan Bag sewing pattern
|
All posts may contain affiliate links.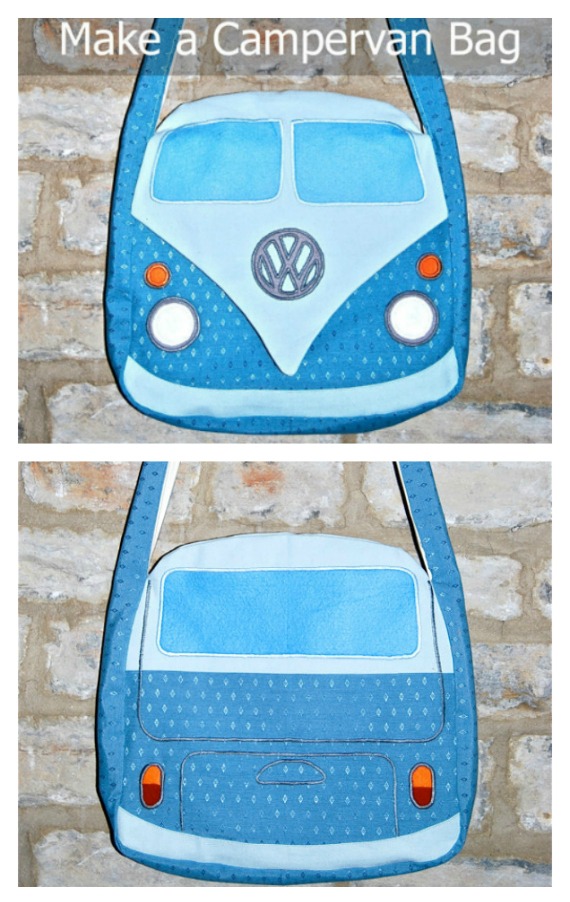 If you want to make a really fun bag for yourself, family or friends then you can get this downloadable pdf pattern here.
This sewing pattern allows you to make this very unique bag based on the Splitscreen Campervan. This bag will have you standing out from the crowd and will get you many admirers.
The finished bag measures approximately 12″ by 12″ with a strap long enough to cross over your body. The bag also has a handy pocket inside to help you keep all your essentials organised.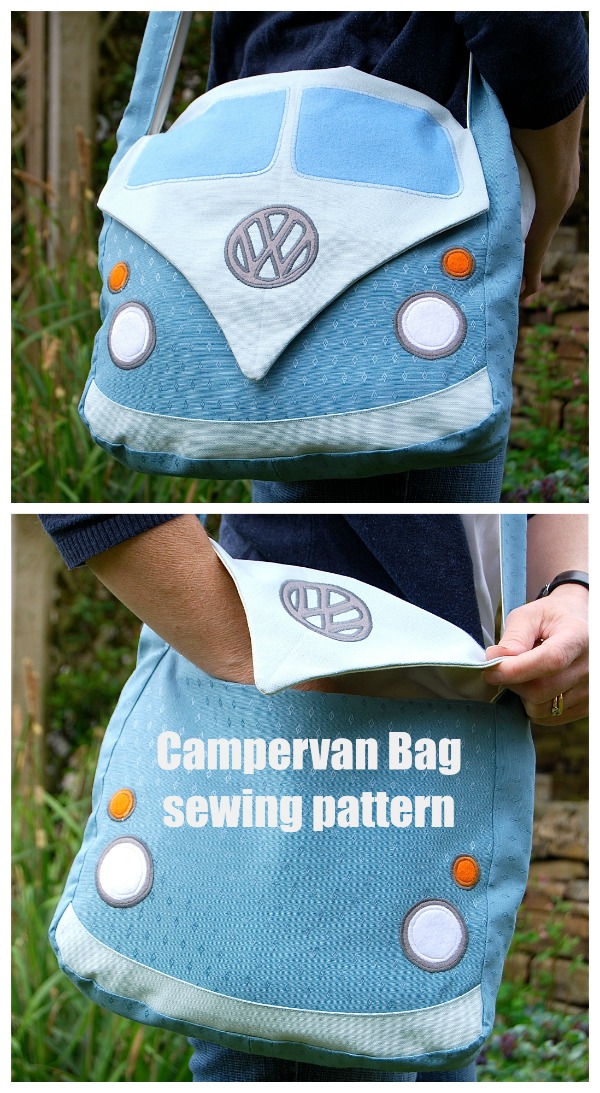 The Campervan Bag can be made partly using felt, but just make sure if you are using felt that the felt is colourfast.
Please note that a fastening for the flap of the bag has not been included in the pattern, however, it would be very easy to add a magnetic catch.
We think you'll like these patterns for storage and organizers to sew
We know our readers just love to sew storage and organizer projects so we've got lots of them. We've handpicked some of our favorites to feature in our pattern store. These are some of the most popular that are readers are sewing now!