Madeleine Pouches sewing pattern
|
All posts may contain affiliate links.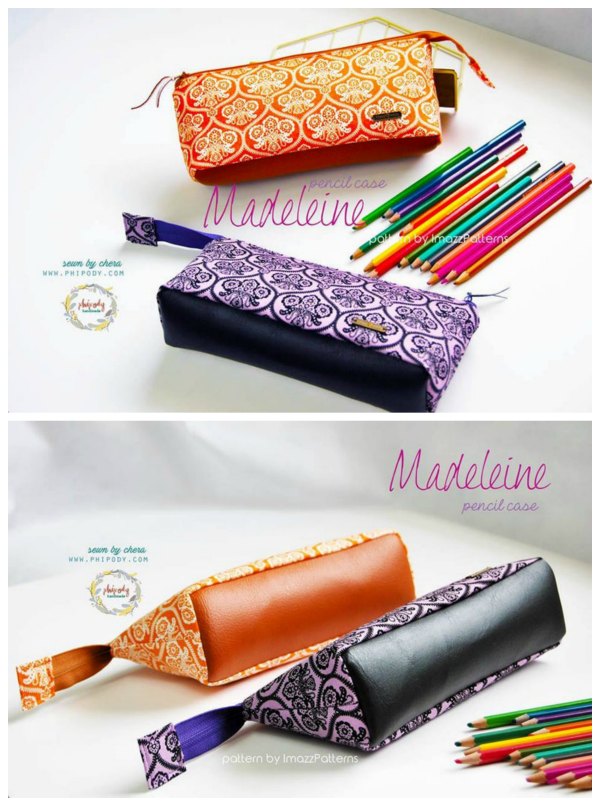 The gifted designer of this latest sewing project named her creation the Madeleine Pouch.
She has produced two patterns for the price of one. One pattern will make a pencil case while the second pattern will make a cosmetics bag. The pouches are both simple and quick to make and can be made by bag makers of all skill levels.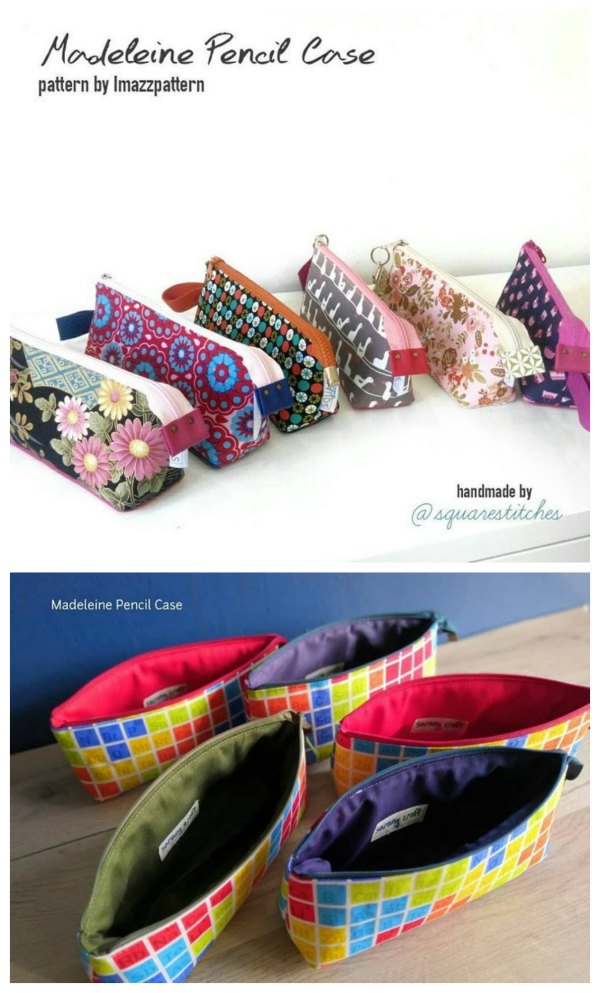 The pouches are suitable for many purposes and are great to be made as gifts. The ideal back-to-school bag for kids to keep their pens and pencils. Equally welcome as cometics bags for teens. They are a great scrap-buster project whose main feature is the flat-bottom which is not only attractive but also adds stability to the pouches.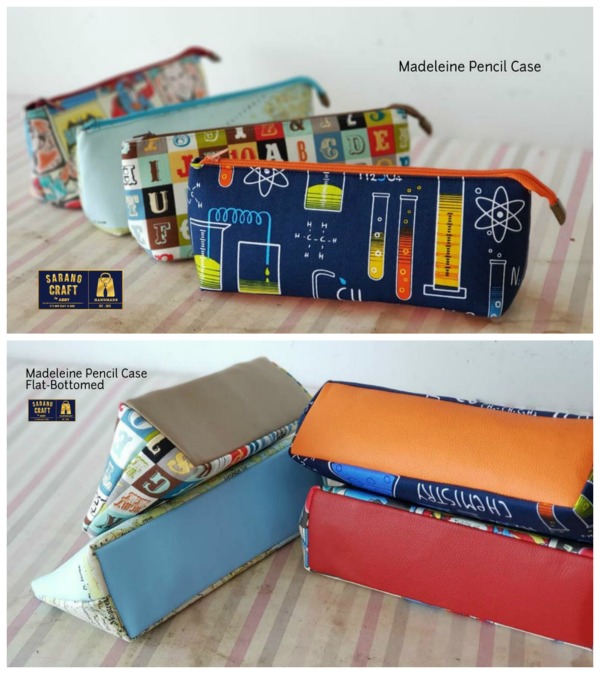 When finished the Madeleine Pouches will measure approximately:
Pencil Case = 3 ½ " high by 9 ½" long by 2 ½" wide at the bottom
Cosmetic Bag = 6" high by 9 ½" long by 3" wide at the bottom.
When you purchase this digital pattern you will receive 18 pages of a complete step-by-step tutorial and 5 pages of pattern tiles that need to be assembled. Seam allowances are included in the pattern.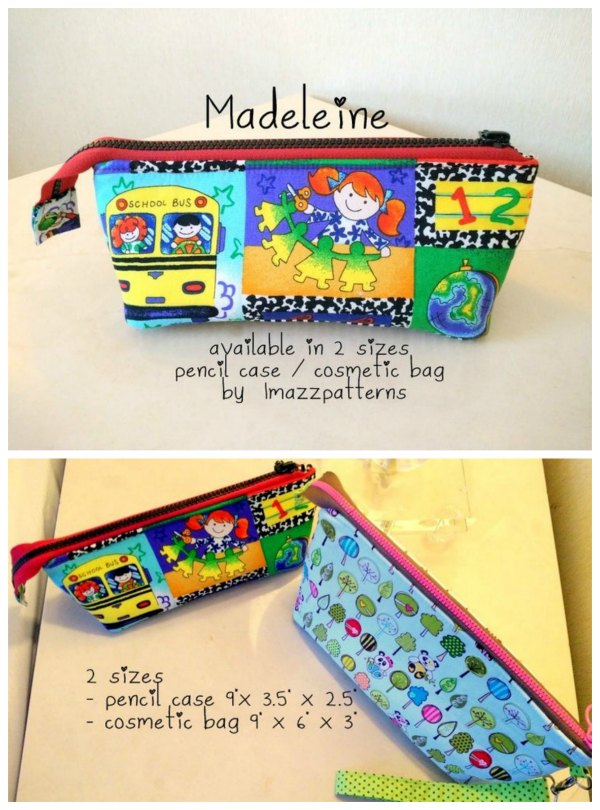 What you will need to make the Madeleine Pouches
¼ yard of cotton fabric
¼ yard of coordinating or contrast fabric
¼ yard of light or medium weight cotton fabric for the lining
¼ yard of medium-thickness fusible fleece or batting (one side is fusible)
¼ yard of medium-weight fusible interfacing
One 12 inch zipper for the cosmetic bag and one 11 inch zipper for the pencil case (preferably plastic zippers with big-teeth for better proportion)
One swivel hook (optional if you want to add a wrist strap)
One small D-ring (optional)
See all the patterns for this designer here