Lunch bag tote with drawstring cover – FREE pattern
|
All posts may contain affiliate links.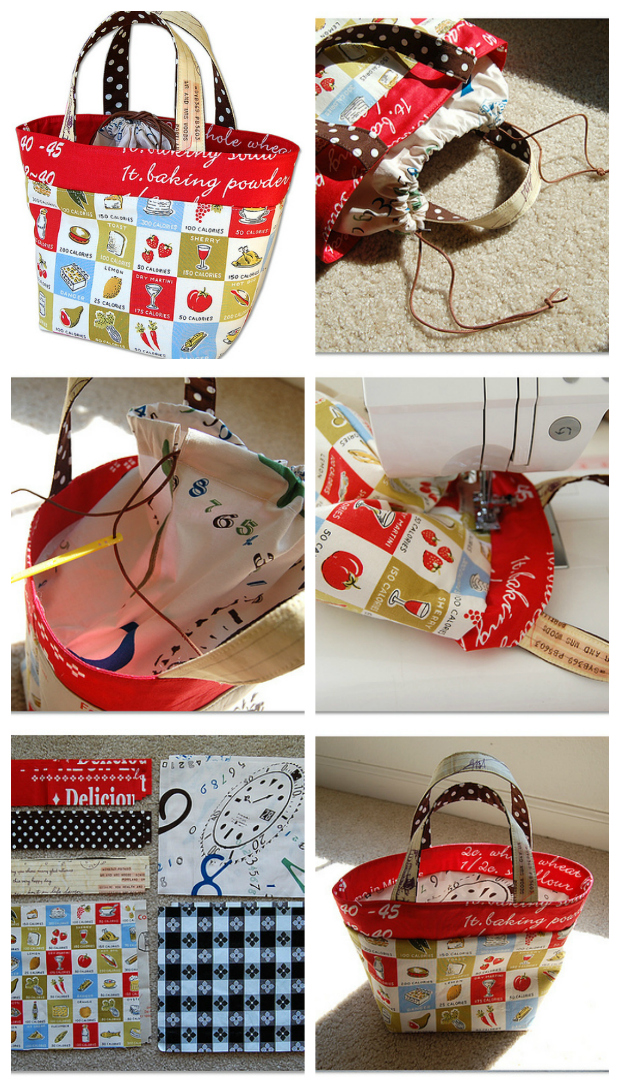 Here's a Lunch Tote Bag with a unique characteristic – a drawstring cover. And as a real bonus, the pattern and tutorial for this Lunch Tote Bag are 100% FREE.
The Lunch Tote Bag has the following features:
It has a cover inside that can give nice privacy for whatever in there and the cover can also prevent it from getting dusty on a windy day
It is both large and sturdy
It doesn't just have to be used as a lunch box, it has multiple uses
The vinyl-coated fabric for the lining means that when you spill some food or drinks in the bag, you can still smile
It measures approximately 9″ wide by 7 1/2″ high (w/o handles) by 5 1/2″ deep.