Jelly Roll Market Tote Bag free pattern
|
All posts may contain affiliate links.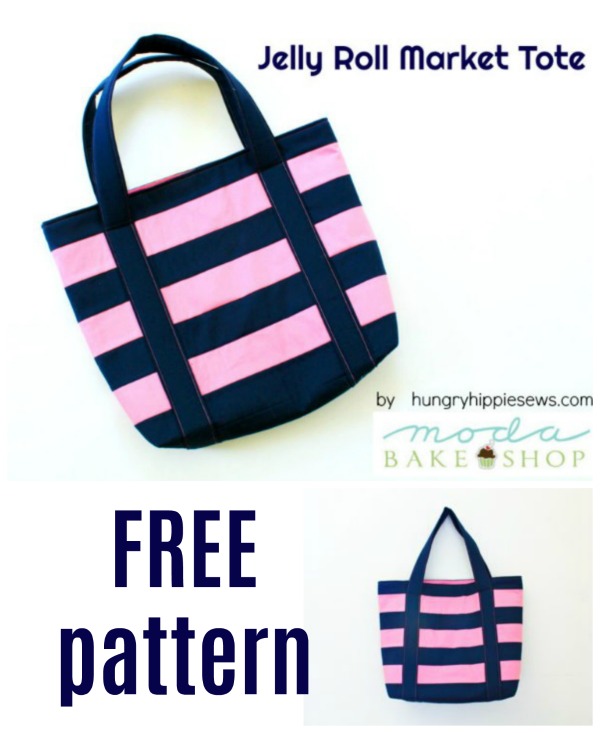 It's a Thursday so on Sew Modern Bags that means it is a FREE pattern day. Here we have found you an excellent free pattern to make the Jelly Roll Market Tote Bag.
Why not PIN THIS IMAGE below to save and share a link to ALL the free bag sewing patterns on this site.
This bag is the ideal scrap buster. You can make it with a few leftover strips from a jelly roll, or cut 2.5 inch wide strips from some yardage, or grab them from you scrap collection.
It's a great looking Tote Bag that is fun and pretty fast to make. You can make one for yourself and then think about making some gift ones for your friends and family.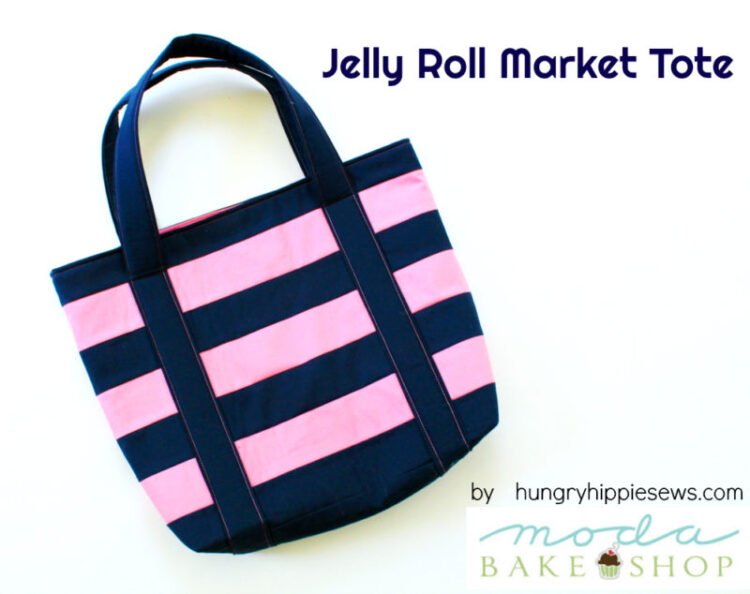 When you finish making your Jelly Roll Market Tote Bag it will measure approximately 14″ high by 18″ wide by 4″ deep.
What you will need to make the Jelly Roll Market Tote Bag
Two Jelly Rolls in colors of your choice, or cut 2.5 inch wide strips of fabric from you stash or scraps
3/4 of a yard of fabric for your lining
Two pieces of fusible fleece interfacing or quilt batting measuring 18″ by 19″ plus 2 straps at 1-1/4″ by 50″
Two pieces of SF101 interfacing for the lining measuring 17-1/2″ by 19″. The designer recommends SF101, which is woven interfacing. She says it's great stuff for giving body and strength to your bag