Jaedyn Messenger Bag – free
|
All posts may contain affiliate links.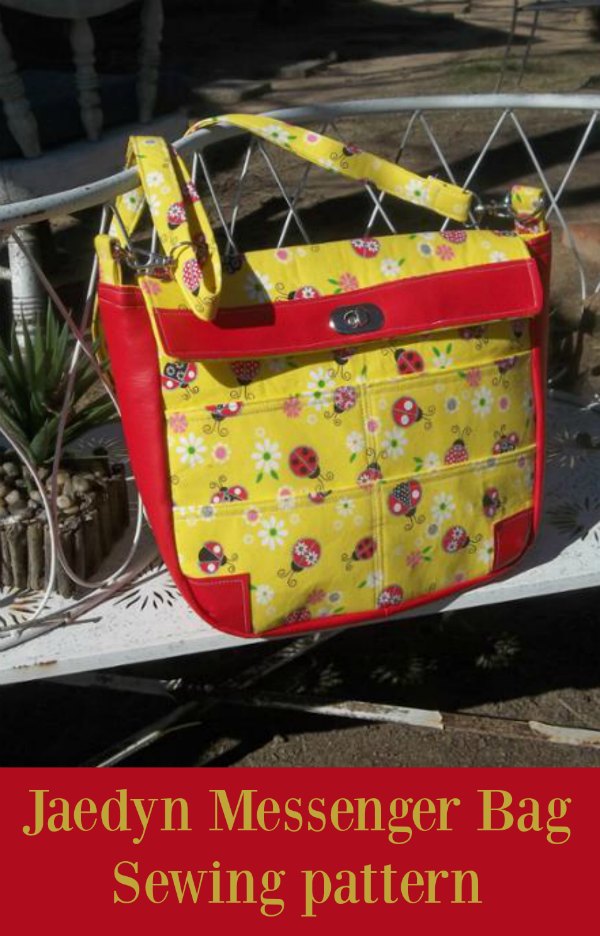 Fabulously Easy Crossbody Messenger Bag pattern for beginners! Elegant, yet roomy, with lots of pockets for all your essentials. There is no zipper involved which makes it an easy pattern for those who have never made a bag before. Clear instructions along with plenty of photos to help you every step of the way.
Finished size:
10.25" wide X 10.25" tall X 4.25" deep (Fits 11″ tablets, or a 9/5″ by 11.5″ planner.)
This is a very roomy bag, great for beginners since there are no zippers involved, with lots of pockets for those essential items. Bag has 6 slip pockets on the front, 1 interior cell phone pocket, 6 card slots, and 1 small pocket. Accent pieces can be done in contrasting fabric or vinyl.
Materials:
Download the free messenger bag pattern here