Boxy Lace Zipper Pouch FREE sewing tutorial
|
All posts may contain affiliate links.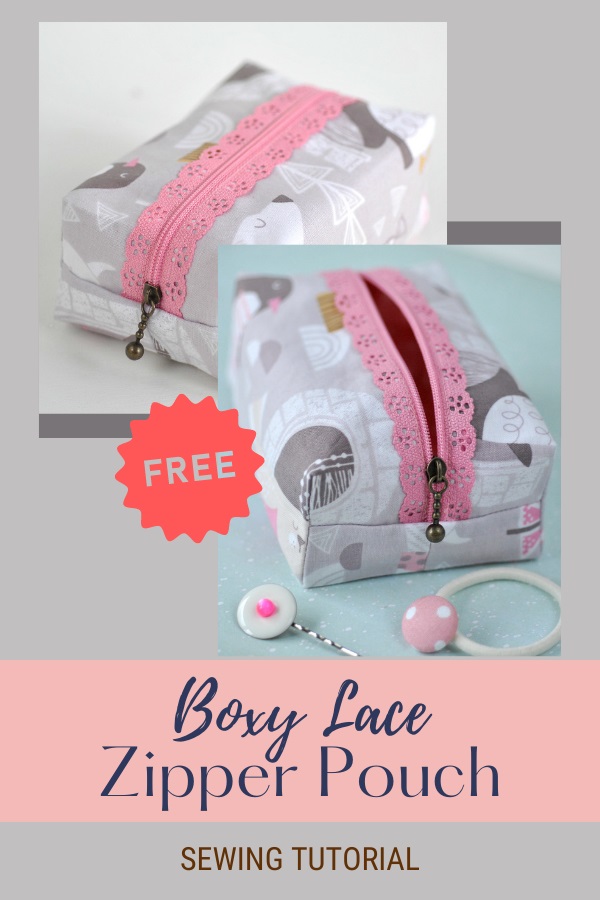 Here's a FREE sewing tutorial from the designer Torie Jayne showing you how to make your very own Boxy Lace Zipper Pouch.
The designer's choice of using an exposed pretty lace zipper really makes this Zipper Pouch stand out from the crowd. I've often wondered how to use these pretty lace zippers, where the zipper tape is visible – and now I know! I've got my eye on some of these pretty lace zippers for sure. (Find them on Amazon here and on Etsy here.)
You can make one of these Zipper Pouches or why not make a lot of them? It's an easy and quick sewing project that makes small Zipper Pouches. You've then got to decide what will be stored in them. The designer decided to store hairbands, headbands, cosmetics, small sewing supplies, jewelry, etc.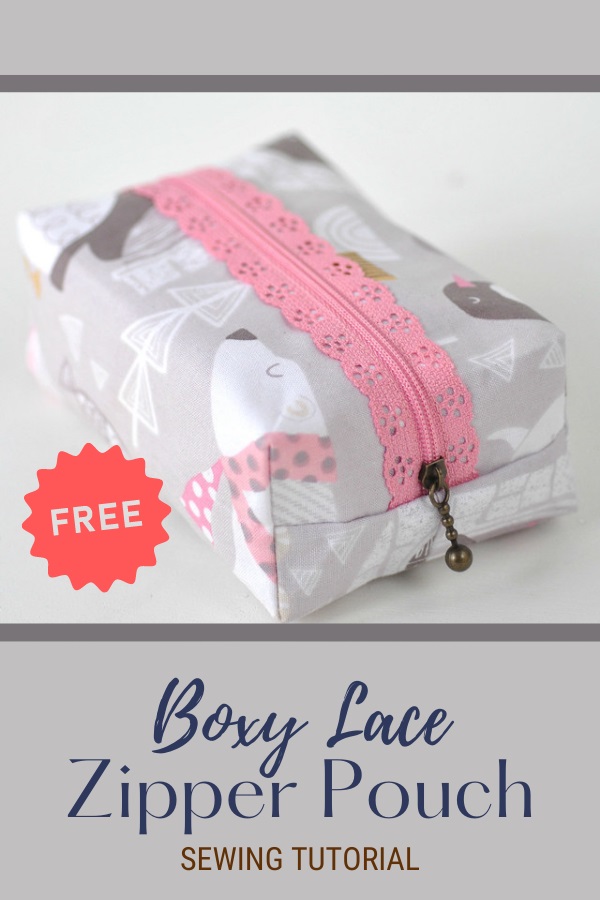 What's needed to make a Boxy Lace Zipper Pouch:
External fabric,
Lining fabric,
A 20 cm pretty lace zipper,
Sewing thread,
Sizing info:
The directions make a small zipper bag, but it's easy to increase the size if you want to make it bigger. Just increase all of the dimensions by the same percentage – for example, double all of the measurements for a bag twice as big.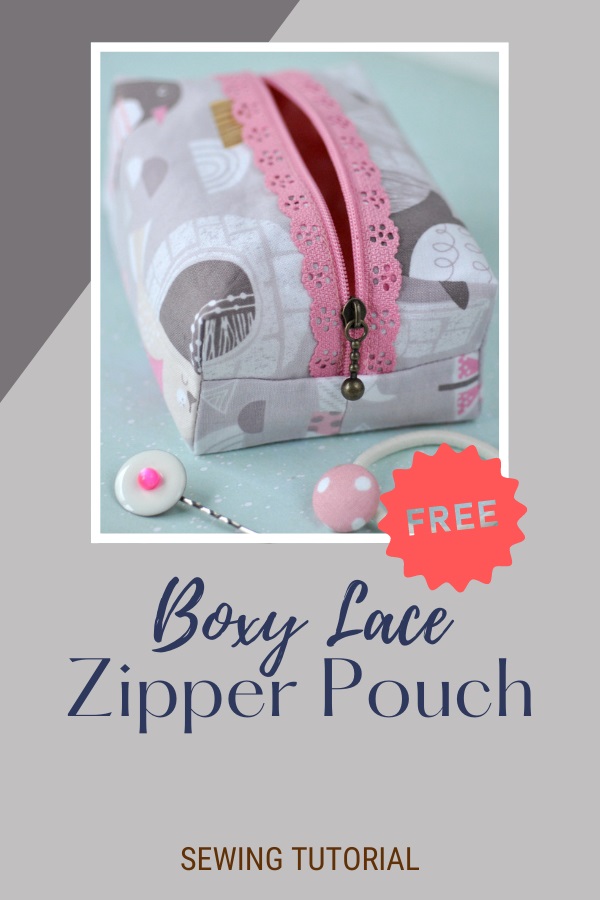 If you would like to download the FREE tutorial you can click on the purple button below.