How to sew a simple Zipper Pouch with FREE tutorial
|
All posts may contain affiliate links.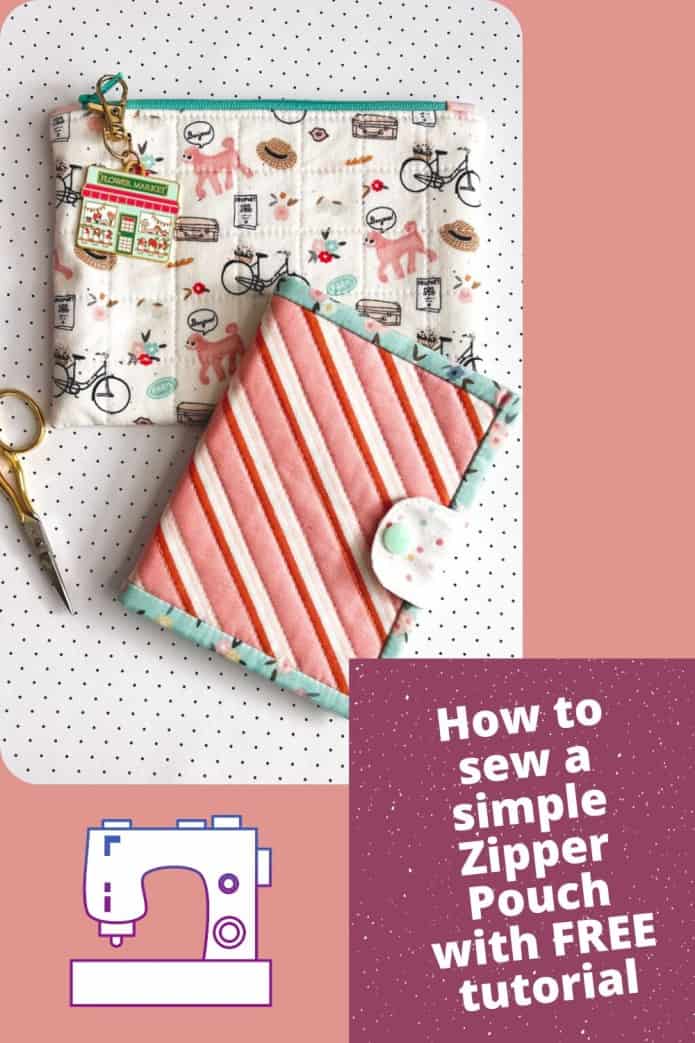 This is the How to sew a simple Zipper Pouch with FREE tutorial from the designer ameroonie designs.
The designer talks about her Zipper Pouch as a great way to bring organisation to your purse. This simple zipper pouch is sewn with a 'tab' of fabric at each end of the zipper. It is sewn in close to the zipper stop at each end, then the zipper tape is trimmed. This method helps to keep neat ends on the zipper, avoids the teeth being sewn into the seam, and creates neat corners when the pouch is turned right sides out.
What's needed to make a Zipper Pouch:
Fabric,
One zipper,
So which fabric should you use? The designer says that cotton fabric is easy and straightforward to use. You can also use thicker fabrics, such as denim, upholstery fabric or canvas, but they can be a little trickier. She recommends using a nice quilting weight cotton fabric for your zipper pouch. You should select two different fabrics for your pouch. You will need fabric for the inside of the pouch (and the tabs for the zipper) and fabric for the outside of the pouch.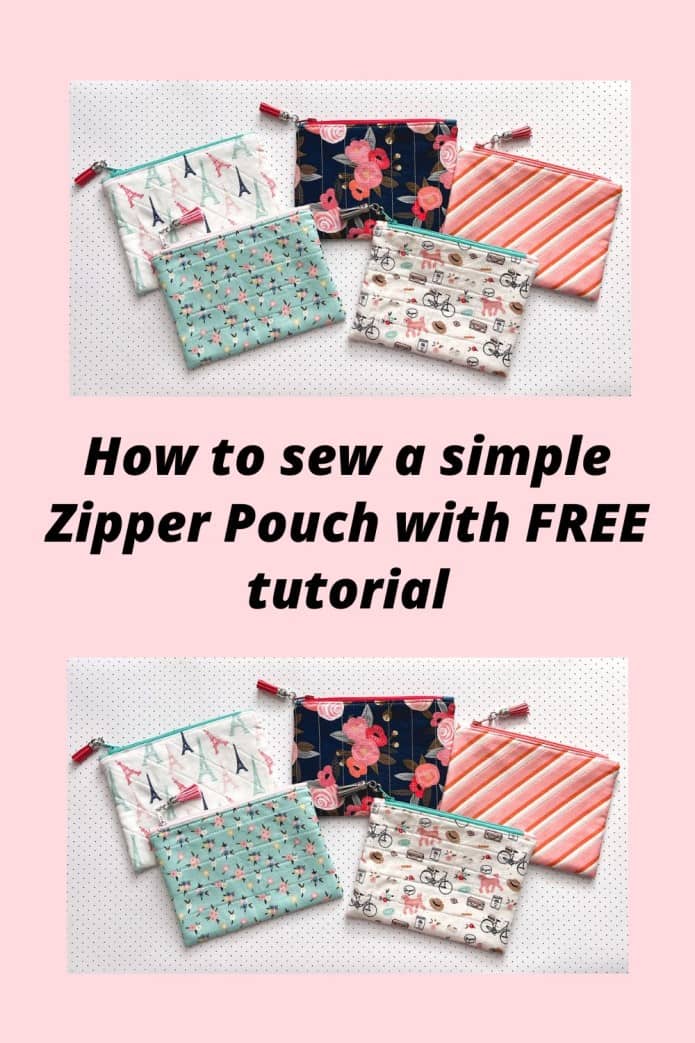 And another question is do I need interfacing for my Zipper Pouch? The designer says the short answer is no. The longer answer is you don't need it, but she strongly recommends it. Her preference is to use fusible fleece for the exterior of the pouch as it gives structure and body to the pouch and helps it hold its shape. It's easy to use and gives a lovely finish to your project. But again, it's not absolutely necessary. You can also use medium weight interfacing or quilt batting if you want to reinforce your pouch but don't want to purchase fusible fleece.
And as far as which type of zipper you should use the designer strongly recommend using a nylon (plastic) zipper. They are easy to shorten and not as intimidating as metal zippers can be. Plus, they come in lots of fun colors.
The designer is happy to share the PDF pattern for these pouches. It's available for free for people who subscriber to the designer's newsletter. You will need to fill out a form on the designer's website and you'll be added to her email list and get this pattern, together with four others, for free!
If you would like to download the FREE tutorial you can click on the purple button below, where you can then fill out the designer's form.
Liking this free pattern? Great! You would make our day if you 'bought us a coffee' to help with the site running costs. Thank you.