Celest Clutch Bag Sewing Pattern
|
All posts may contain affiliate links.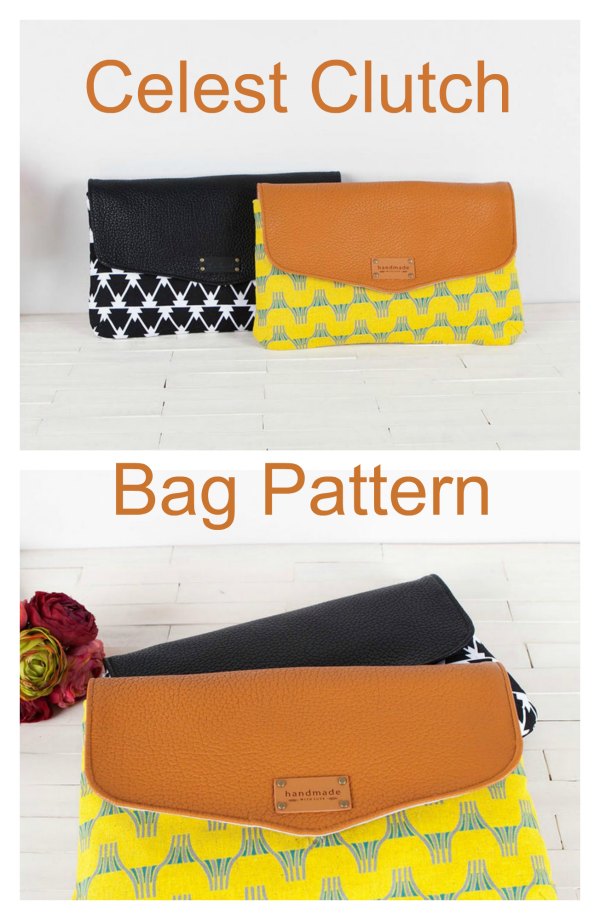 Some bag pattern designers are able to produce a number of really excellent designs whereas this designer team produces them by the dozen! This store has made so many wonderful bag sewing patterns over the years it really is amazing. Each and every one of them are stylish, practical and modern in design.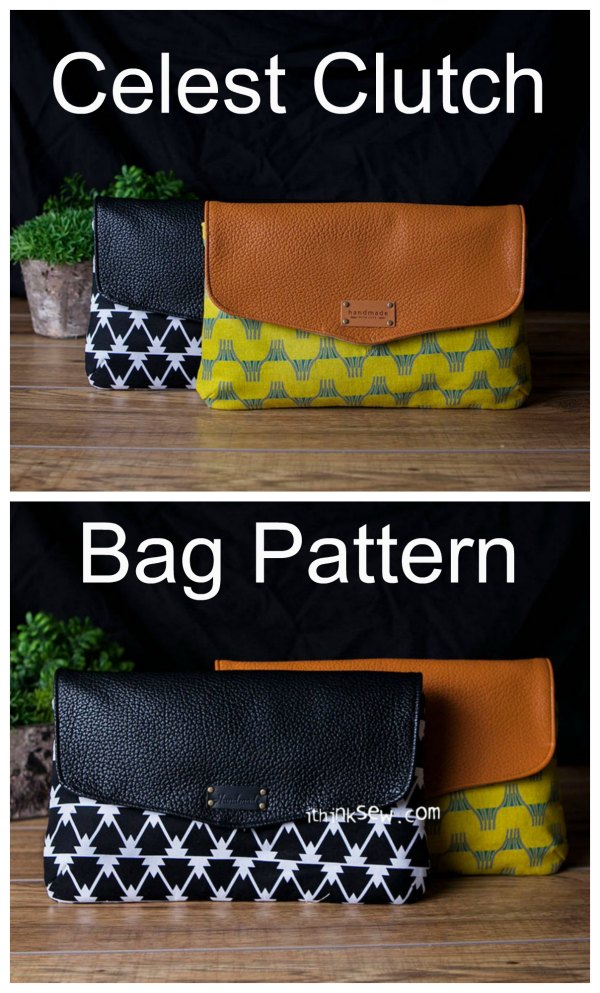 This pattern is for the Celeste Clutch bag. It's a stylish project that comes in two different sizes and is perfect for the summer season. With its elegant, stylish and sophisticated look, you'll want to show off this bag as often as possible.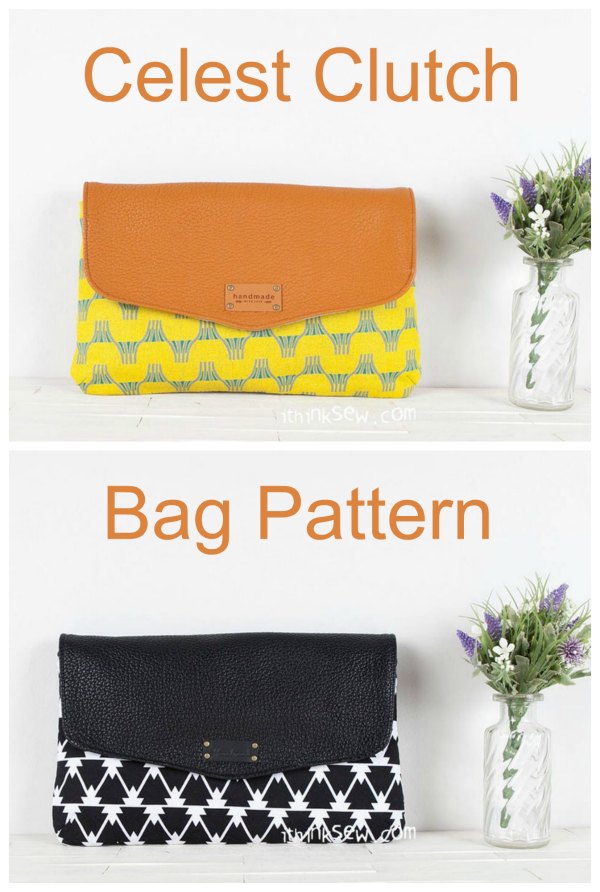 This contemporary looking Clutch will add a new style to your wardrobe. It can be perfectly tucked under your arm and because it is light-weight it can be held for the duration of the day.
The versatile design will allow you to combine fabrics and colors with ease. We think it looks great in the examples here where different types of fabric have been used together. The pattern contrasted with the solid color also allows you to mix and match smaller pieces of fabric, making this pattern a good scrap-buster.
When finished the Celest Clutch bag measures approximately 13 1/2" wide by 8 1/2" high.
This isn't quite what you are looking for? We have links to thousands of bag sewing patterns, tutorials, sewing videos and tips and lots more on our
Pinterest
account. Come and follow us, and save some of your favorites to your own boards for later.