Adventure Time backpack sewing pattern
|
All posts may contain affiliate links.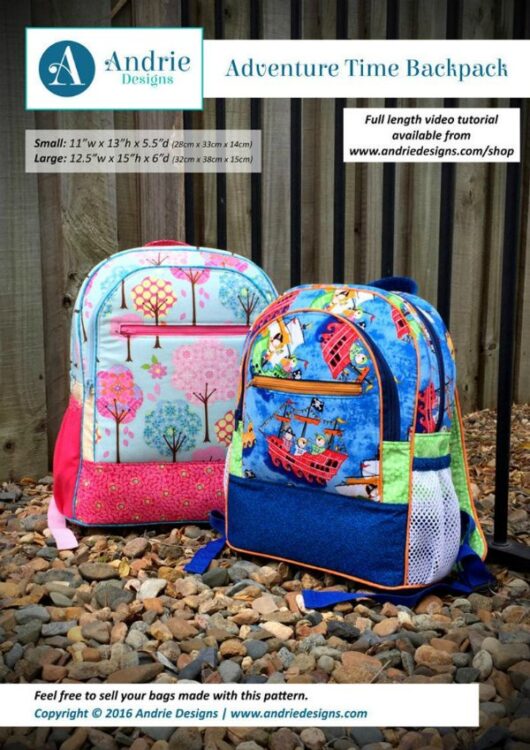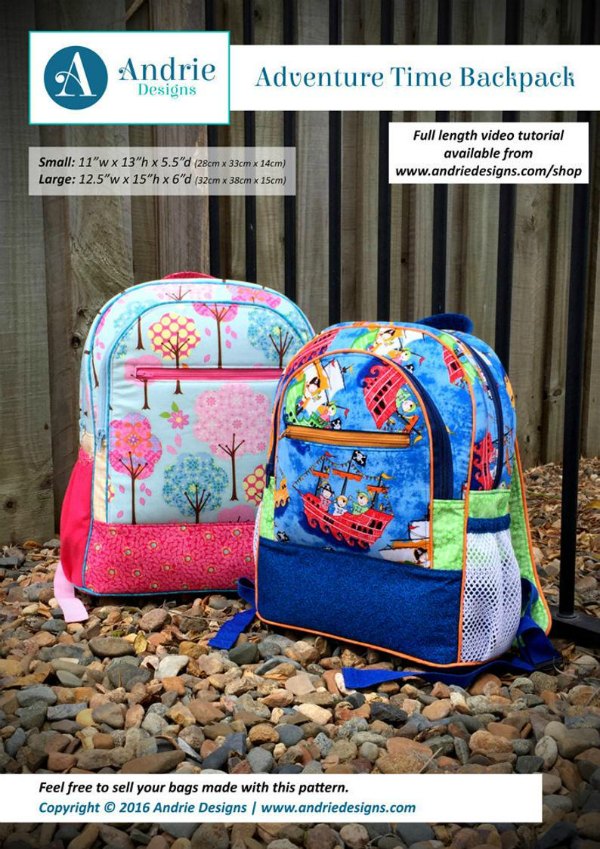 Now is your chance to make your very own Adventure Time Backpack using this easy to follow downloadable PDF pattern. The pattern offers up two different sizes of the backpack – small and large. And the pattern gives you various options to follow, so you can keep it simple and make the basic model or try your hand at a few more tasks and make the more complicated model.
The options in the pattern include adding piping and/or adding an outer side pocket which is perfect for drink bottles. You also have the option to add an outer front zipper pocket or add an inner zipper pocket and inner slip pocket which is designed to carry books, papers and even laptops or tablets.
Depending on which options you chose the Adventure Time Backpack can be suitable for an advanced beginner sewer looking for a challenge.
You can make yourself a backpack but you are much more likely to make them as gifts for your children, grandchildren, friends or family.
If you chose to make the smaller version of the backpack then the sizes are 11″ wide at the base by 13″ high by 5 1/2″ deep. While the large version backpack is 12 1/2″ wide by 15″ high by 6″ deep.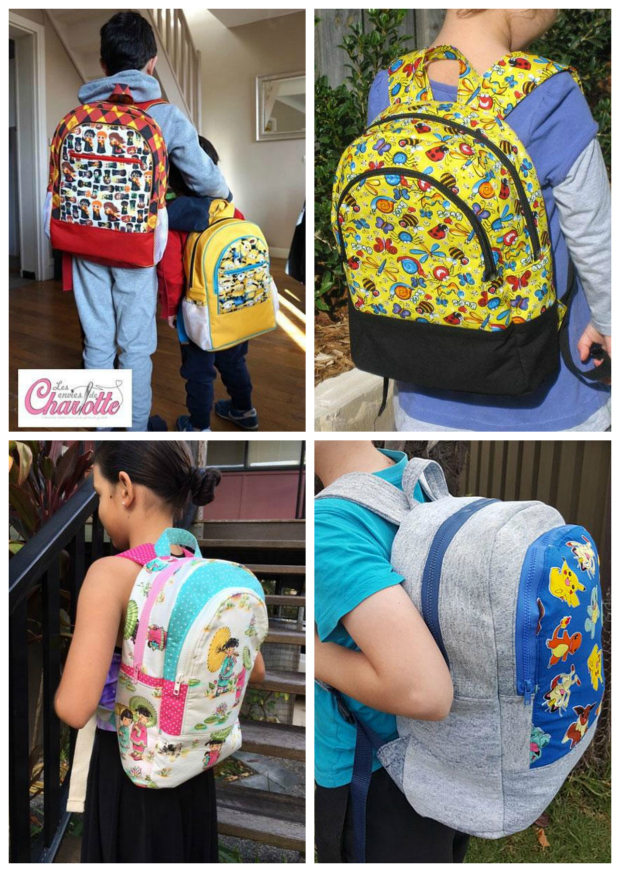 What you need to make the Adventure Time Backpack:-
Check out our RESOURCES PAGE full of great recommendations and links for fabric stores and suppliers, interfacing and stabilizers, hardware resources, and zippers.
The Adventure Time Backpack is courtesy of Andrie Designs.