How to make a grocery bag holder – video
|
All posts may contain affiliate links.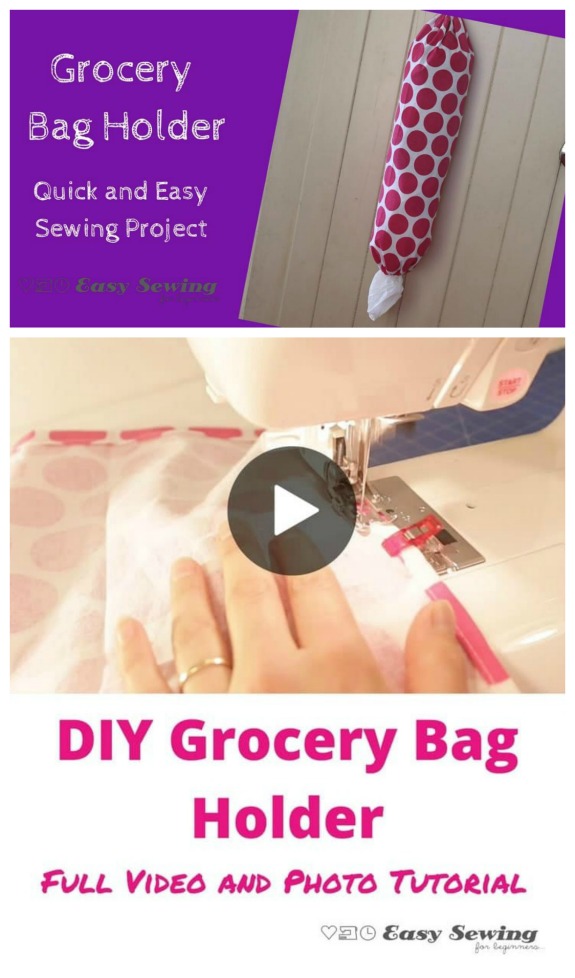 Here's a super simple and super quick sewing project for beginners.
The designer will show you in an 8-minute FREE video (that you can find below) how to sew a grocery bag holder using a tea towel. The whole project should take you 10-15 minutes once you know how to do it. With the novel use of an existing tea towel, it means no finishing off raw edges, as it's already done for you.
These grocery bag holders would make perfect little gifts for all your friends and family, as everyone NEEDS one of these.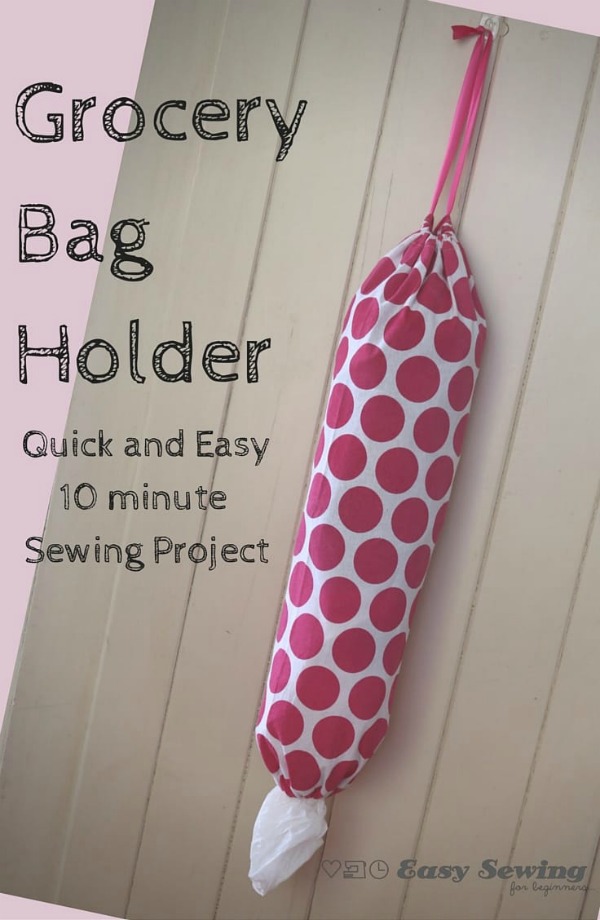 What you will need to make the Grocery Bag Holder
One tea towel (old or new)
25" (50cm) of ribbon
11" (23cm) of elastic
The link to the designer's website is below where you will find full step-by-step instructions of how to make the Grocery Bag Holder. Please note that she has included a link to the tutorial where if you like you can purchase the instructions for $1 as a nice way of thanking her for all the work and effort she put into this project.
Downloading this free pattern? Great! You would make our day if you 'bought us a coffee' to help with the site running costs. Thank you.

We think you'll like these patterns for storage and organizers to sew
We know our readers just love to sew storage and organizer projects so we've got lots of them. We've handpicked some of our favorites to feature in our pattern store. These are some of the most popular that are readers are sewing now!