How to install a twist lock
|
All posts may contain affiliate links.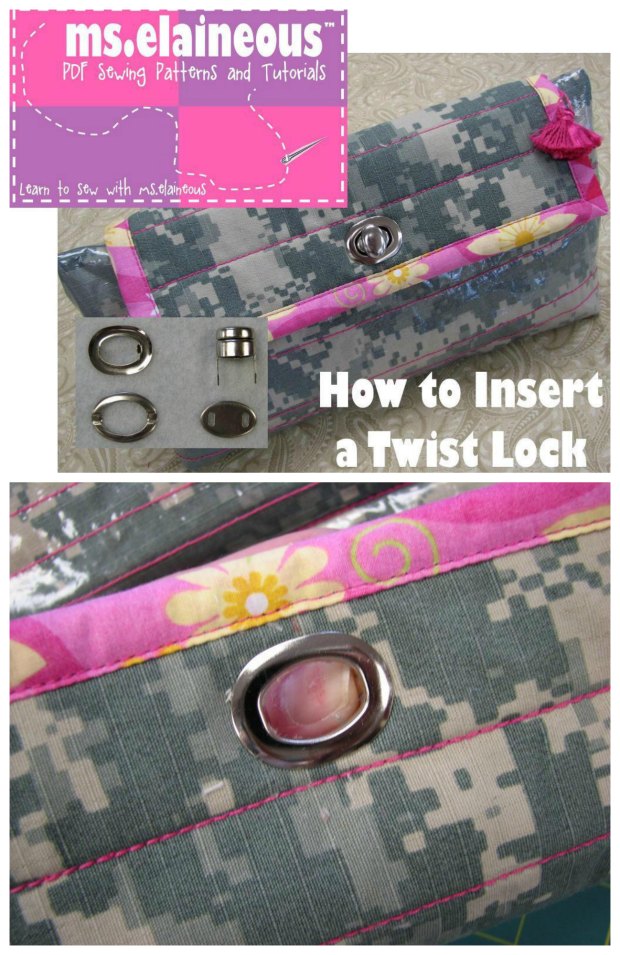 [UPDATE: This tutorial was avavilable for free download from Craftsy, but became a victim of the Craftsy pattern purge in December 2018 and is no longer available there. However it can be downloaded from Google Drive below. Apologies, these things are outside of our control.]

There's no doubt that smart hardware can take your bag sewing projects to the next level. We'll all usually start off with zippers, or magnetic snaps, buttons etc, but sooner or later the bling of the shiny hardware will begin to call out to you. Or maybe you'll come across hardware in a new pattern that you've not used before.
Sometimes the pattern might just say 'Install lock according to manufacturer instructions', which is fine where you have instruction, but a lot of hardware just comes in a baggie without any instructions on how they should be used.
To help you out on your road to using new locks in your back projects, here's a tutorial from Ms. Elaineous on how to correctly install a twist lock. You can download to save to your computer to refer to later.
Buy Twist Locks from leading bag hardware suppliers on Etsy.