How to attach leather handles with rivets – a free tutorial
|
All posts may contain affiliate links.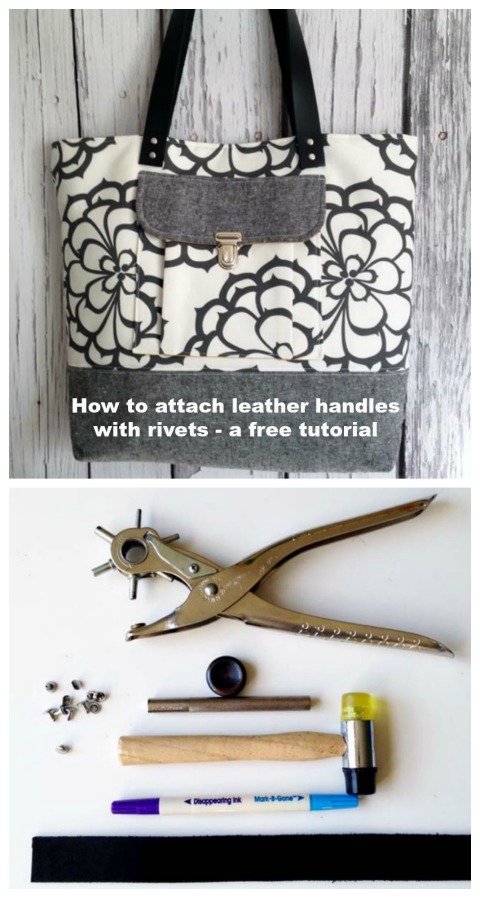 We've found you an excellent tutorial from a very talented designer and author on "How to attach leather handles with rivets". This is a skill that all bag sewers can learn to improve the look and finish on their home-sewn bags and purses.
It's also a very quick and easy solution – buy a ready-made handle and tap it on with a few rivets – quick to do but looks great!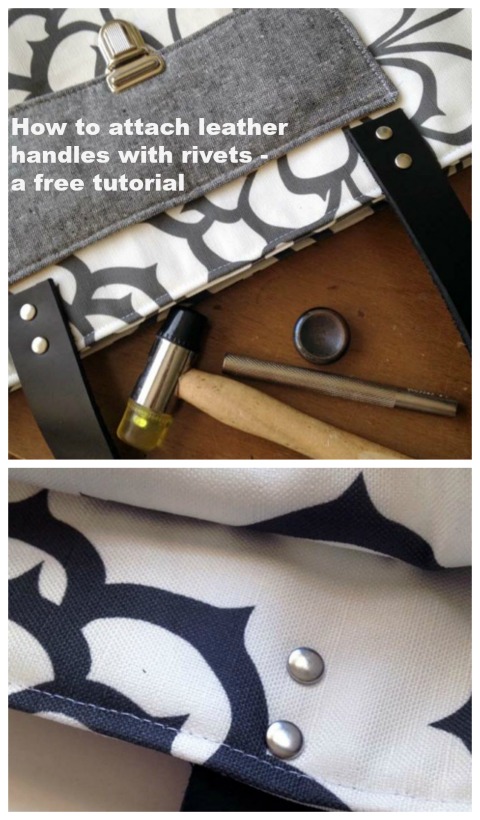 If you have never added any leather or hardware to one of your projects then this tutorial will be a great way for you to learn techniques for both. You'll be able to customize the exterior of your tote bag and really make it stand out from the crowd. As the designer says "Plus you get to use cool tools!".
You will get to use:
An adjustable hole punch
An anvil and rivet setter
A mallet
A disappearing ink marker.
You will need to purchase all those items if you do not already have them and of course, you will also need a bag, leather straps and rivets.
In the designers tutorial, she has used a thick bridle leather strap and 7mm double cap rivets with a 7.9 mm post. Her handles are about 25" long.
Click here for the free tutorial