Grab and Go Zipper Bag sewing video class
|
All posts may contain affiliate links.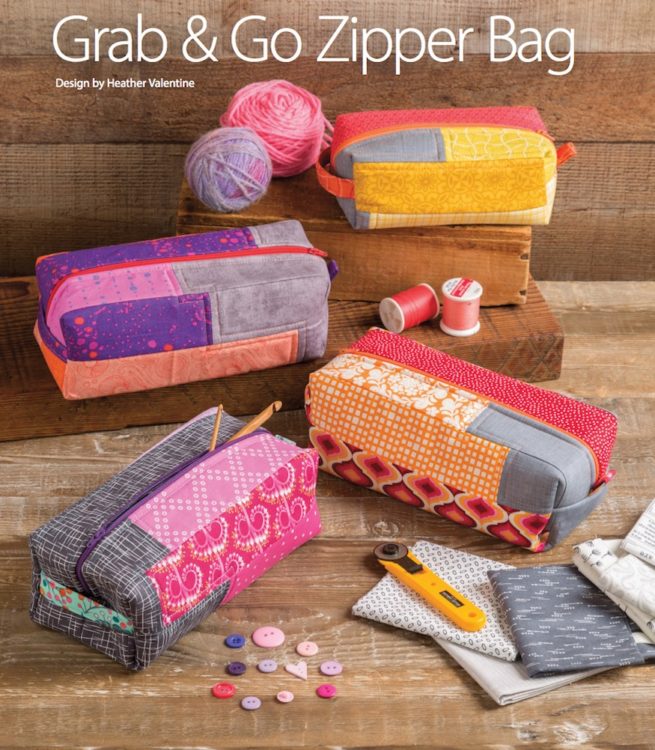 This is a video class we think you'll enjoy on how to sew the Grab & Go Zipper Bag. We know a lot of our readers prefer to buy their sewing patterns in video form, because, let's face it, when the written instructions sometimes leave us scratching our head, you can't beat having the pattern designer right there pointing it out and explaining it to you visually.
As the fabulous designer, Heather from The Sewing Loft, says – For all of you who cringe at the thought of installing a zipper, I am here to help! In my latest class, Grab & Go Zipper Bags, I'll walk you through each step of the process and take the scary out of those pesky zippers.
Sewing a zipper bag will be super easy once you watch this video, and the Grab & Go Zipper Bag is a great project to use up some of those fabric scraps that we are sure you have!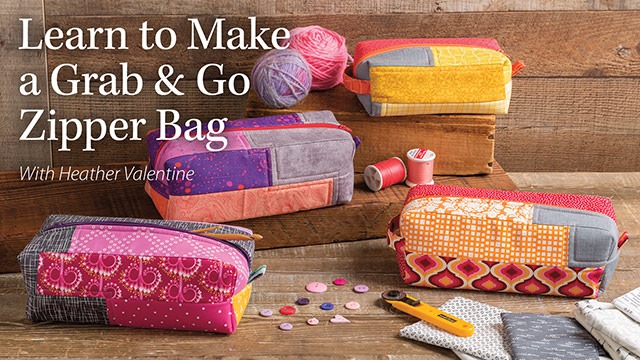 In this class, brought to you by Annie's Creative Studio, you'll learn how to:-
Stitch fabric pieces to the stabilizer.
Center the zipper along the top edge on the outer bag side.
Stitch the zipper in place using the zipper foot.
Create and install the handle tab and zipper pull.
Mark, cut, and sew bag corners.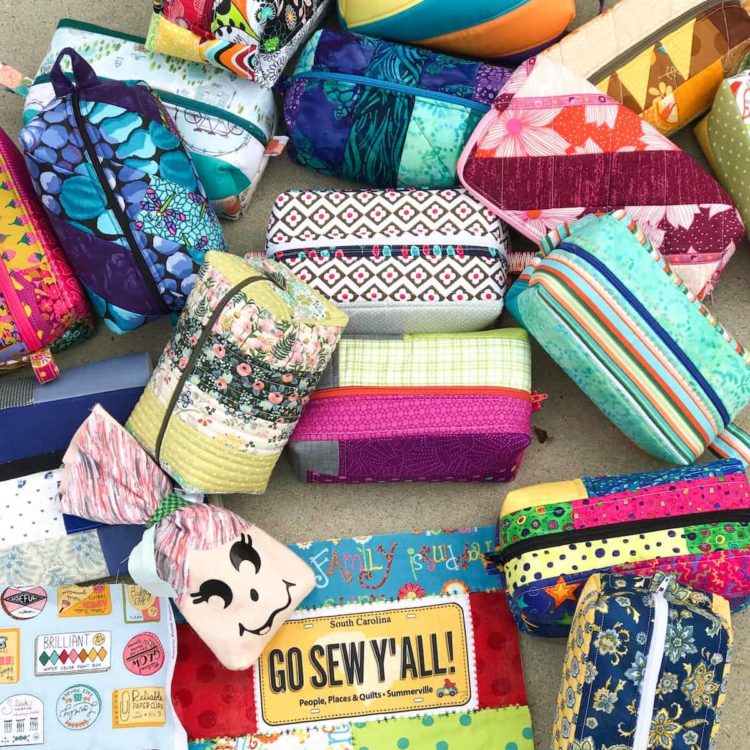 Annie's online classes include downloadable and printable class patterns in PDF format in addition to the online video content. You can view online classes at your convenience, 24/7, 365 days a year from any mobile device, both tablet and non-tablet (phones, iPod Touch, etc.) but classes are best viewed on tablets or computers. All of Annie's online classes and DVDs have closed captioning.
Yes! This class is also available on DVD if you prefer to watch it that way.
If you would like to join in with the video tutorial you can click on the blue button below. Check out the 1-minute free preview video while you are there!