Girl Next Door handbag/shoulder bag purse pattern
|
All posts may contain affiliate links.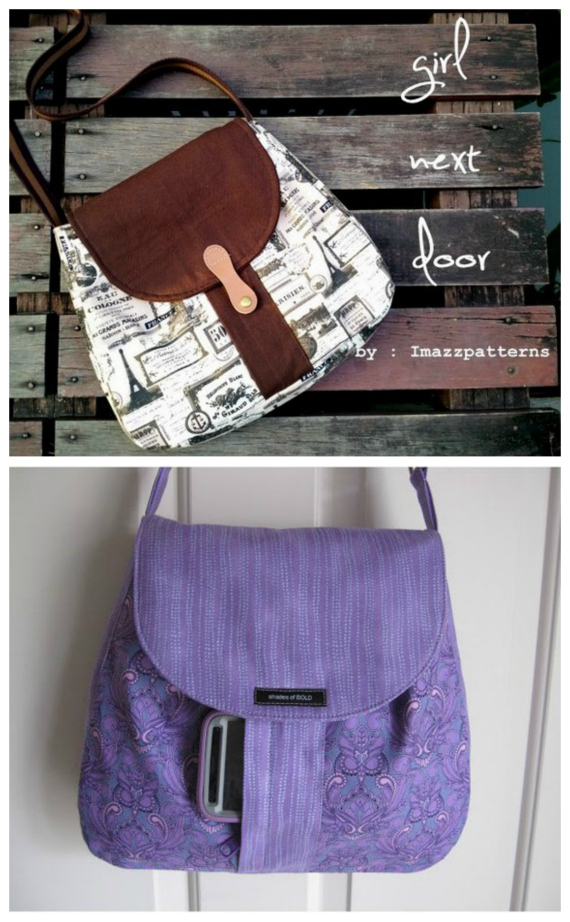 The Girl Next Door is a simple, easy to make, adorable handbag / shoulder purse bag suitable for a walk in the park or shopping in town. The practical part of this bag is also its main feature – a large concealed front pocket. Unless you look very closely you will not realize it is there. The Girl Next Door is spacious enough for electronic gadgets or a small book. It's also great for carrying wallets or other personal things. A kind of bag you can depend on.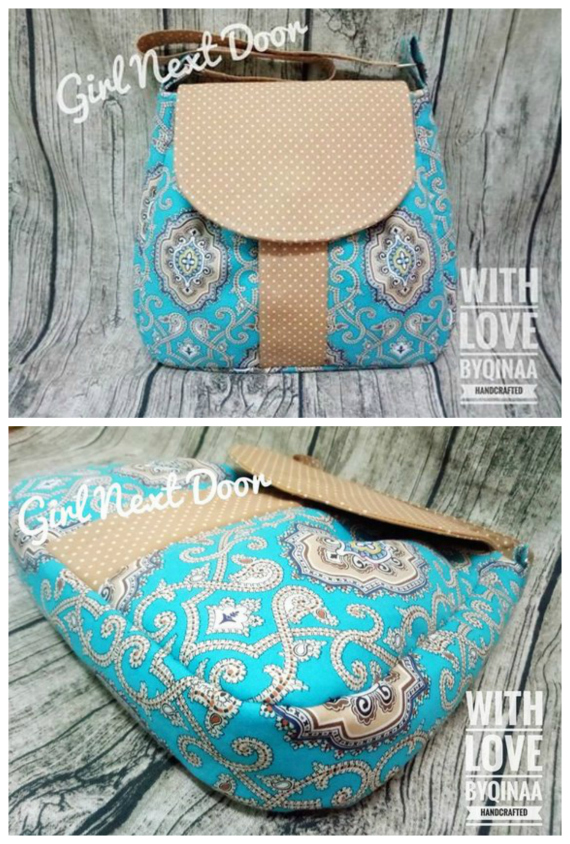 The most suitable fabric to make the Girl Next Door is quilting-weight cotton, linen, canvas or home-decor fabric. Light-weight interfacing and fusible fleece will provide some soft structure while maintaining the casual look of the bag. If you love the slouchy type of bag, use thick materials like denim or canvas and forgo the interfacing. The bag can be made in a couple of hours, plus the time it takes you to cut and press the interfacing.
A confident beginner sewer, who has basic sewing skills and has completed a few simple bags should be able to make the Girl Next Door with no problems. When finished the bag will measure 11½ inches (30 cm) high by 11 inches (top) and 13 ½ inches (widest part) wide, with a 2 ¼ inch gusset.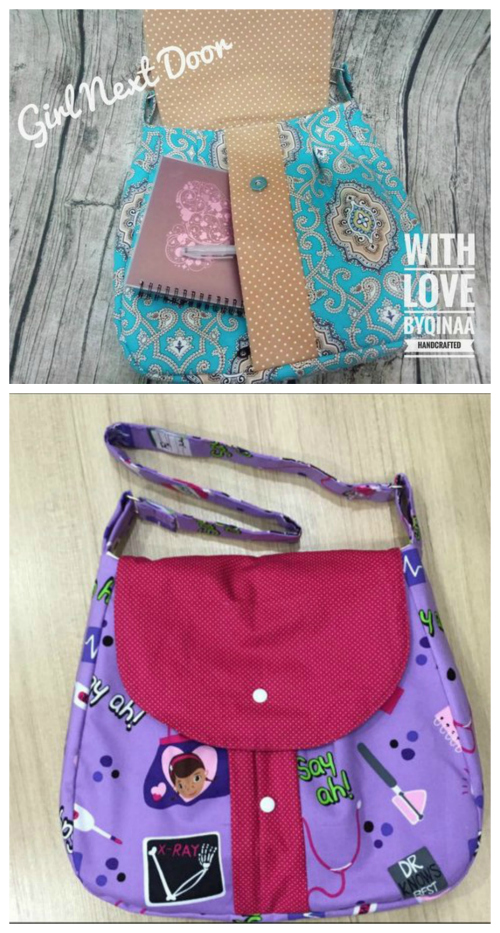 What you will need to make the Girl Next Door
½ yard of 44" wide quilting weight cotton fabric/linen/canvas for the main exterior fabric
½ yard of 44" wide canvas/linen/thick cotton for the contrast fabric
¾ yard of 44" wide light-weight cotton for the lining
1 yard of medium or light-weight fusible interfacing (Pellon SF101 Shape-Flex)
½ yard of fusible fleece interfacing or batting
One 0.7 inches magnetic button
Two 1 ¾" Square or D-rings for making the strap (optional)