Gerbera wristlet purse – free pattern
|
All posts may contain affiliate links.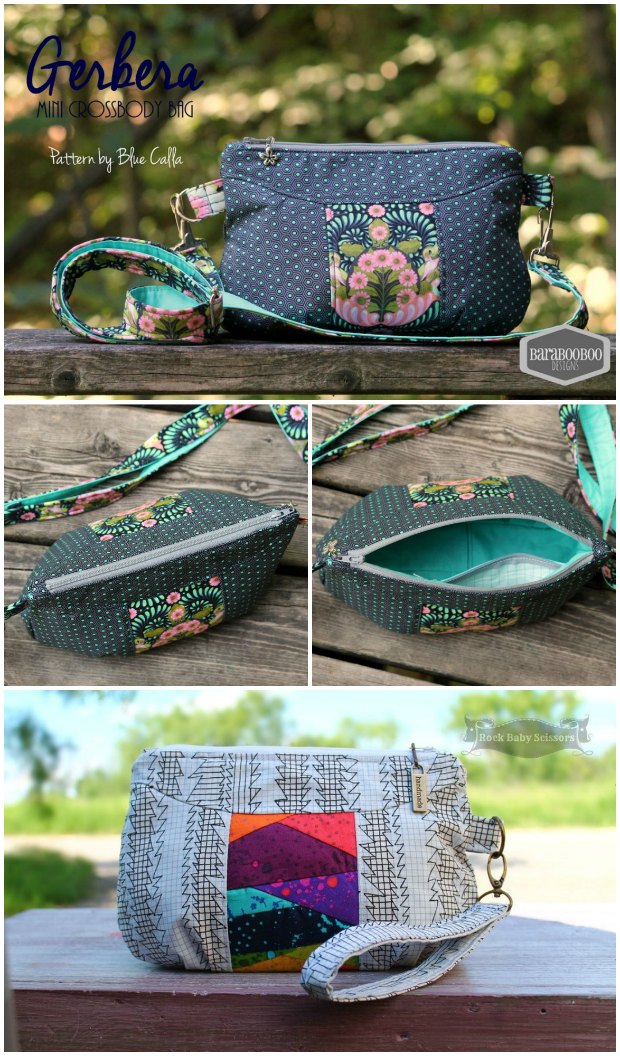 The Gerbera Wristlet is a free pattern and a companion wristlet to the Daisy Cross Body bag. It has a feature centre panel where you can focus a small piece of your favourite fabric, a gusset and a few pleats along the bottom. You can make the Gerbera as either a wristlet or a mini cross body bag and instructions have been provided for both options.
The Gerbera has one interior zippered pocket but you could easily add more!  Why not add some folded card slots and use this mini bag as a small purse and wallet in one for your next evening out.
SUPPLIES:
Notions and supplies:
For Cross Body version: (see our resources page for recommended hardware suppliers)
(2) 1" D-rings
(2) 1" capable swivel clasp
(1) 1" rectangle slide
For Wristlet version:
(1) 1" D-ring
(1) 1 inch capable swivel clasp
MEASUREMENTS:
Width: 10.5 inches
Height: 6 inches
Depth: 4 inches