FREE Pen or Pencil Case sewing tutorial
|
All posts may contain affiliate links.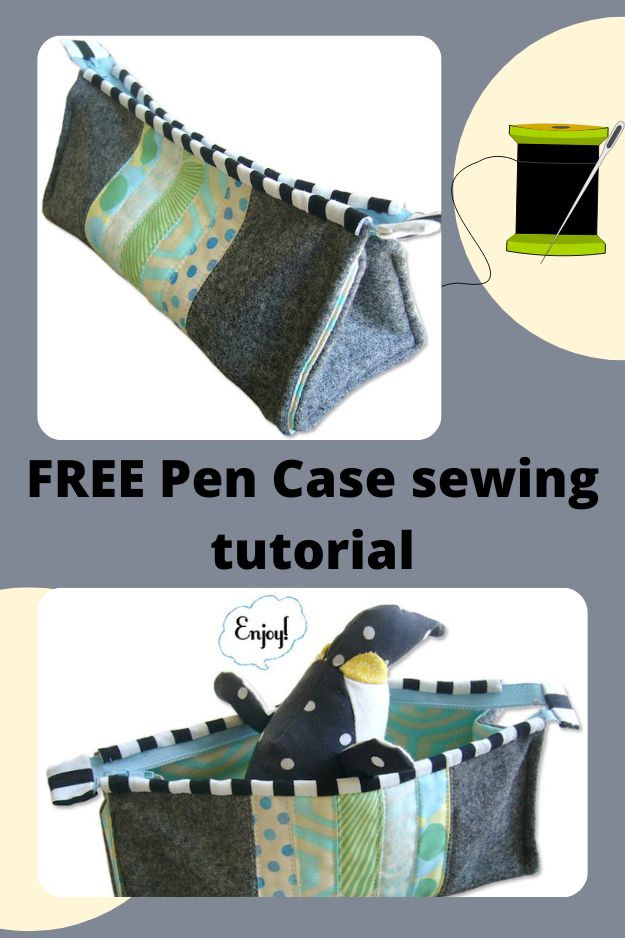 This is a FREE Pen Case sewing tutorial from the designer Pink Penguin.
This lovely Pen Case has a beautifully bound zipper and makes use of optional patchworking with upto five different fabrics. It's definatly a scrap friendly project and sure does have a cute triangle shape.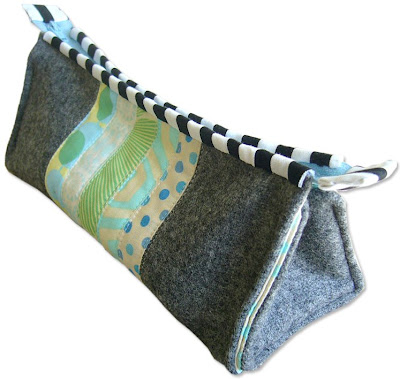 Looking at the end result we suggest lengthening the zipper just a little bit at each end so your bag will fully open wide to easily access what you have inside. But that's optional.
Materials needed:
5x 1 1/4″ x 9 3/4″ cotton fabrics for the centre patchwork
2x 3″ x 9 3/4″ Wool felt (or other fabric of your choice) for the outer
Fleece batting or fusible fleece for padding and stability
1x 9″ x 9 3/4″ cotton fabric for lining
4x 3 1/2 inch square pieces for the ends of the bag, outer and lining
9 inch zipper – or longer
Piece of cotton fabric for binding the zipper
Small squares of fabric for the zipper ends
Ususal sewing supplies
Hand sewing thread and needle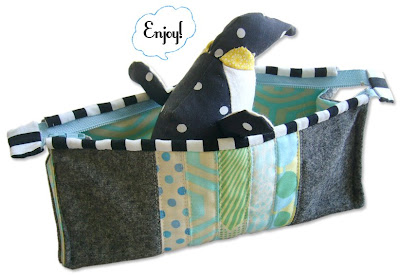 Check out our RESOURCES PAGE full of great recommendations and links for fabric stores and suppliers, interfacing and stabilizers, hardware resources, and zippers.
If you would like to check out this very detailed step by step tutorial you can click on the purple button below.
Liking this free pattern? Great! You would make our day if you 'bought us a coffee' to help with the site running costs. Thank you.