Fannie Pouch Purse sewing pattern
|
All posts may contain affiliate links.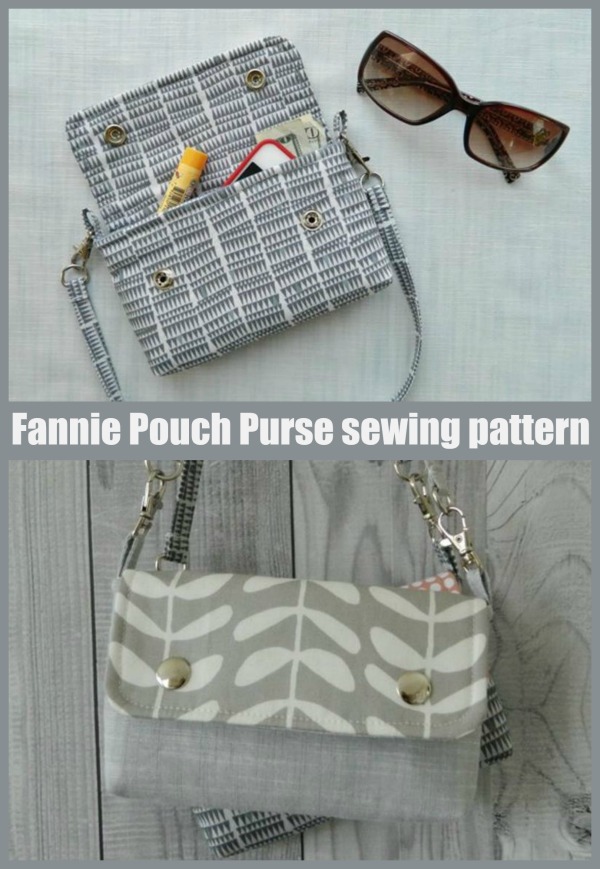 This Fannie Pouch is a cute convertible purse that can be snapped to the belt loops of your favorite jeans, or worn with a thin strap as a regular shoulder purse.
The designer made this pouch mostly with her teenage daughters in mind as she wanted them to have a safe place for their phones and some cash when they are out and about with their friends without having to carry real purses around.
The pattern, however, also includes instructions on how to add a thin detachable handle which makes for a lovely convertible pouch that can be worn both attached to belt loops of your favorite jeans or carried as a regular little purse. Instructions on how to add a thin detachable handle are included.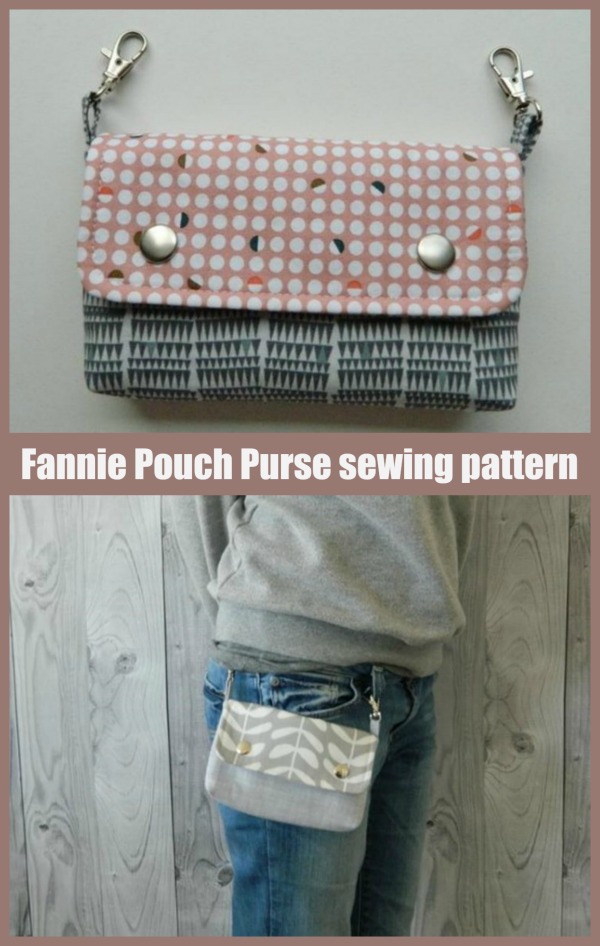 Sizing info:
When you have finished making yourself a Fannie Pouch Purse it will measure approximately 6.5″ wide by 4″ tall by 1″ deep so it's a perfect size to fit your phone, some cash, sunglasses, and even a few other necessities in.
What you will need to make a Fannie Pouch Purse:-
One fat quarter of fabric A (main exterior, flap lining, swivel clasp tabs, handle),
One fat eighth of fabric B (flap exterior, pocket),
One fat eighth of fabric C (lining),
A 12″ by 18″ piece of fusible fleece,
Two heavy-duty snaps – size 24 – 5/8″,
Two 1 1/4″ swivel clasps with 1/2" loop end,
Two 1/2″ D-rings,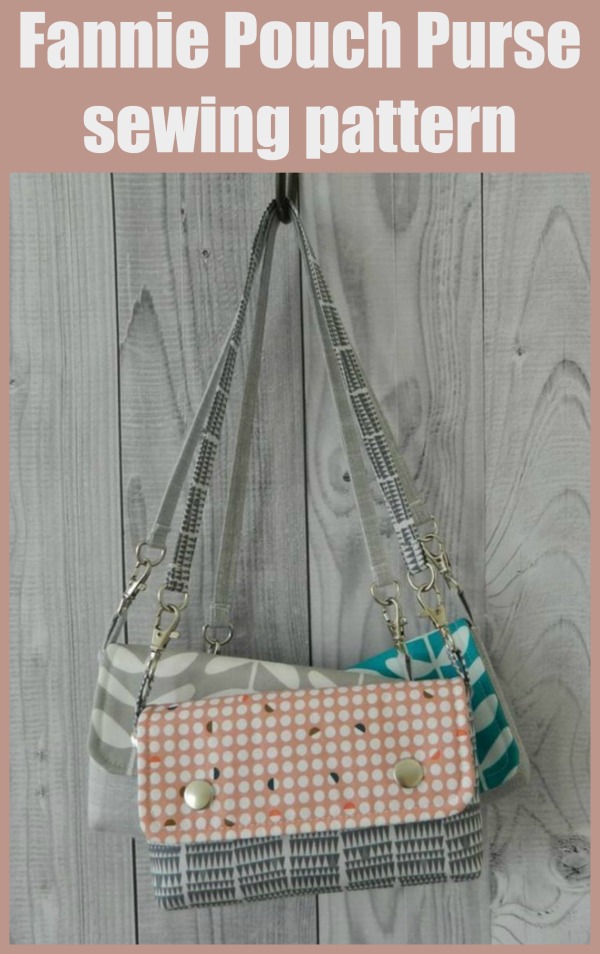 With the pattern, you will receive eleven pages of clear, easy to follow step by step instructions and color photos, plus a template to make this pouch. If you would like to download the pattern you can click on the blue button below.
And if you like this pattern the designer, Sotak Co, has lots of other fabulous bag sewing patterns that you can see by clicking on the red button below.
See all the patterns from this designer here
More storage and organizers to sew
Want even more ideas for projects to sew for storage and organizers? We love to sew bags that help to keep things neat and tidy. Check out a few recent storage ideas to sew from our store.