Contain It Set of boxes/baskets sewing pattern
|
All posts may contain affiliate links.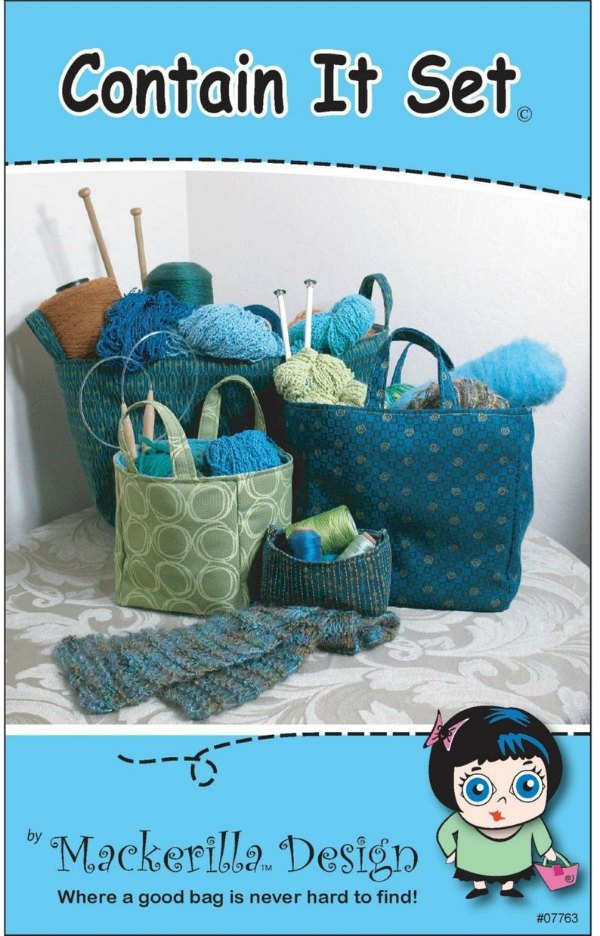 Here's a fabulous set of fabric boxes/ baskets for you to keep everything organised and contained. This Contain It Set of fabric baskets is a quick and simple sewing pattern project for a beginner sewer, yet with great results for a pattern that you'll want to sew again and again.
These excellent fabric box/baskets come in four different sizes – mini, small, medium and large. You can keep all your projects, books and odds & ends tidy and well-organized in these handy fabric containers. They are both roomy and sturdy with handles for easy transportation.
These containers can be made in home decor fabrics or some of the popular new canvas prints that are out there. If you wanted to use a pretty quilting cotton, the baskets would be softer but you could beef that up with your choice of interfacing.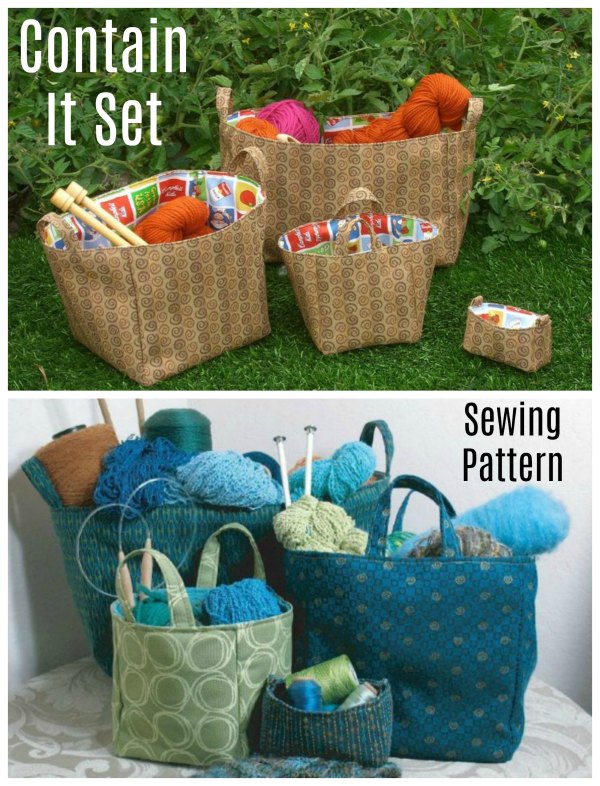 Sizes of each box/basket
Mini – 4.5″ wide by 3″ high by 2″ deep
Small – 6″ wide by 6″ high by 6″ deep
Medium – 9″ wide by 9″ high by 9″ deep
Large – 14.5″ wide by 9″ high by 7.5″ deep.
Suggested Fabrics for the Contain It set of boxes/baskets
Interior- cotton or poly blend canvas or twill
Stabilizer – medium to heavyweight stabilizer (not iron-on).
See all the patterns from this designer here
We think you'll like these patterns for storage and organizers to sew
We know our readers just love to sew storage and organizer projects so we've got lots of them. We've handpicked some of our favorites to feature in our pattern store. These are some of the most popular that are readers are sewing now!