Easy felt wallet sewing pattern
|
All posts may contain affiliate links.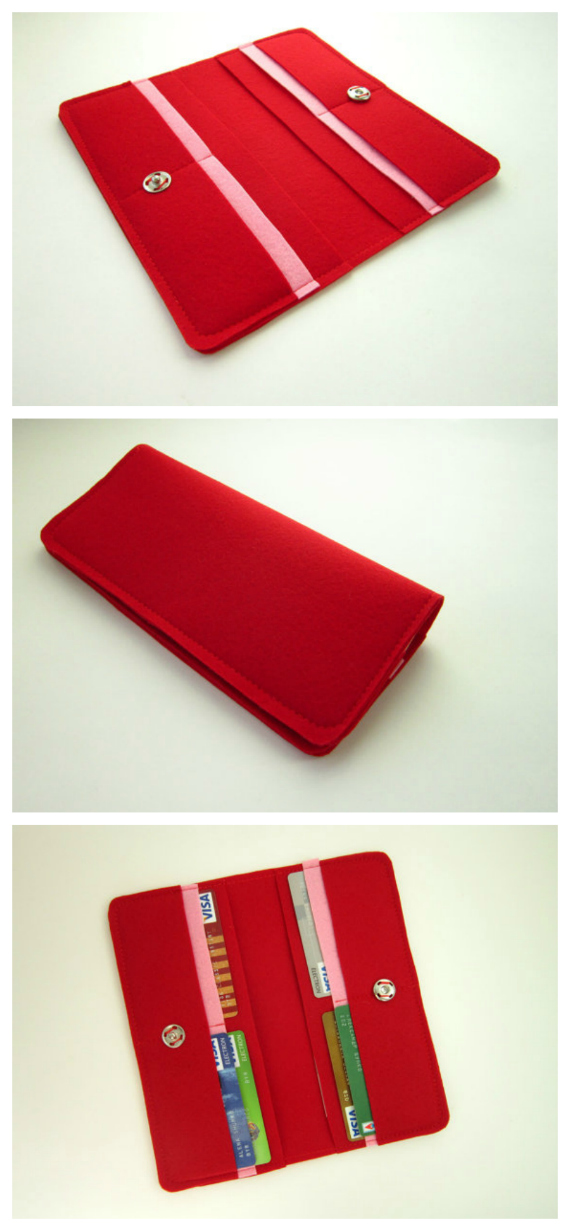 [UPDATE – this pattern seems to be no longer available. We've searched for it everywhere. We hate it when this happens but sadly it is outside of our control. We have a couple of alternatives for you instead.]
Other felt wallet sewing patterns on Etsy
ALL the wallet sewing patterns on our site
If you want to make a nice simple and easy felt wallet then this is the project for you. The PDF downloadable pattern and instructions with pictures at each step show you how to make this beginner wallet. If you choose you can make the wallet from vinyl or leather, Kraft Tex, or other non-fraying fabrics.
The finished size of the wallet is 8″ wide by 4″ high.
What you will need to make this easy Wallet
This pattern is courtesy of Usepatterns.
More ideas for purses and handbags to sew
Want even more purses and handbags to sew? Our shop is packed full of hand-picked favorites from talented designers, big and small. Here are a few recent additions you might like. Check them all out in our shop.