DIY Purse Organizer – FREE Tutorial
|
All posts may contain affiliate links.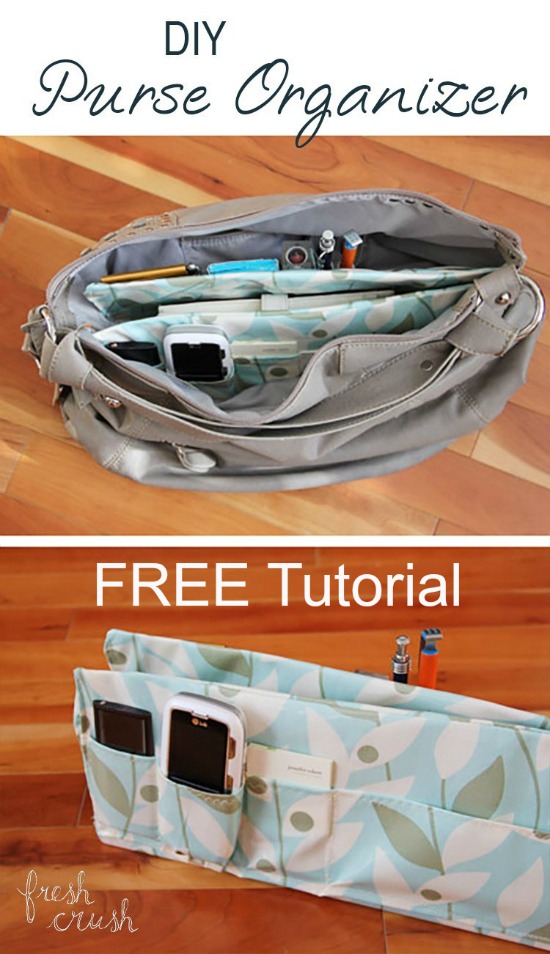 Well here is a fabulous FREE tutorial that will allow you to transform your completely disorganized purse into a purse where you'll be able to find whatever you want easily and quickly.
Some purses that you purchase come with little or no organisation. If you get a few outside pockets then you are very lucky whereas the main body of the bag is just one big undivided compartment where you put things never to be seen again.
The designer of this awesome tutorial says – Do you ever hear your phone ringing while you're out and about, and say to yourself, "Ah, what's the point, I'll never find it in time anyway." … Me too. I think this little DIY Purse Organizer experiment might be made for you.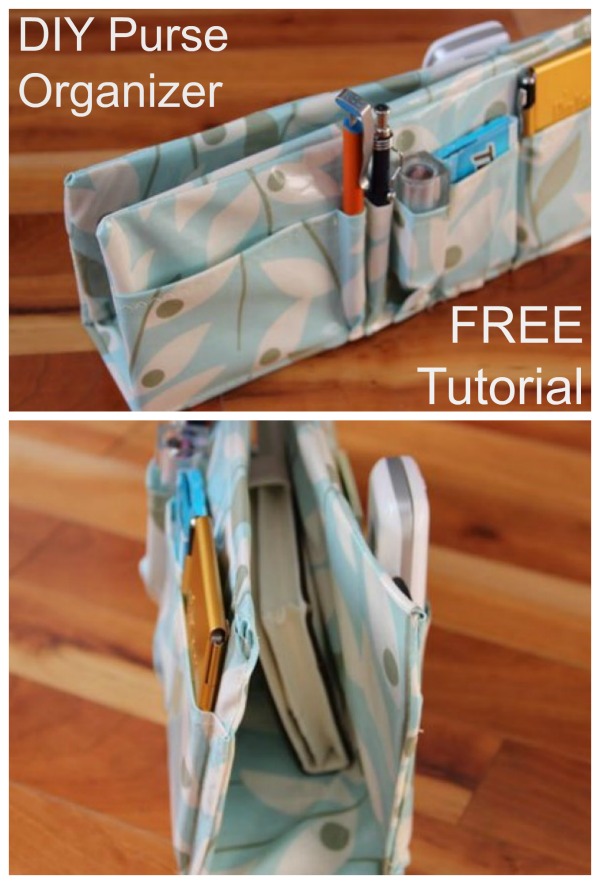 The pockets on this purse organiser are 100% custom, so you decide what you need to carry and organise and you'll learn how to make the perfect pockets for each item.
The designer took a cereal box as the main support for her new organizer. The short side of the box is the base of the organizer, and the front and back of the box, that will hold the pockets, are the sides of the organizer. The designer decided to use laminated fabric to keep things wipeable but you could use other fabrics.
Using an old cereal box and taking fabric from your scrap pile really makes this a fun and quick DIY project.
The designer also says her project could be easily modified to hang off the arm of your couch for your remote-controls, or perhaps slid between your mattress and box spring for magazines, books, lip balm or anything else that's getting in your way. Give it a go, you won't believe how organized that you can become.