DIY Carry On Travel Bag FREE sewing tutorial (with video)
|
All posts may contain affiliate links.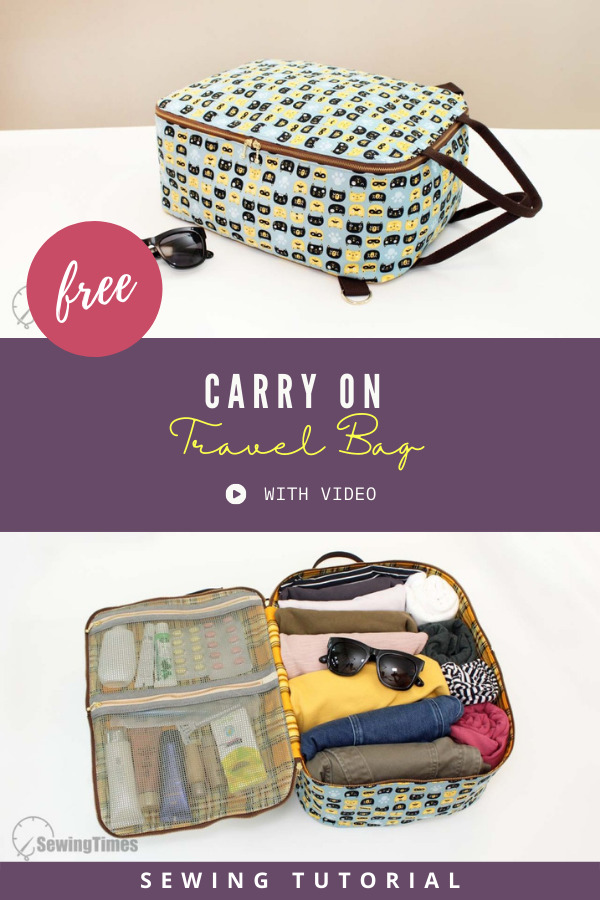 This is a DIY Carry On Travel Bag FREE sewing tutorial (with video tutorial) from the designer Sewing Times.
This unusual mini suitcase travel bag can be carried by hand as a tote or carried as a shoulder bag, with the removable longer strap. It's the ideal size for a couple of nights away, or to keep essential items with you and separate from your main luggage or suitcase.
The rear of the bag has an open piece that slides over the extended handle of your roller case so that it will sit on stop safely and you don't need to carry it separately from your case.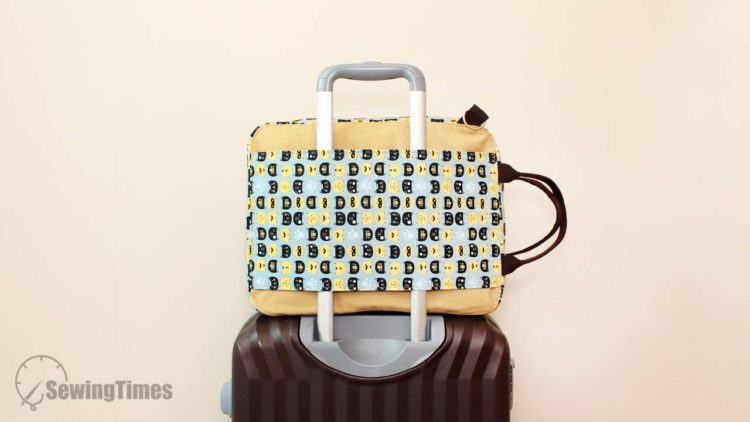 The mesh pockets in the top of the bag are ideal for things you need to easily reach such as medicines, your phone or tablet, or your toothbrush and makeup so you arrive looking refreshed.
Once you've made one of these great bags it will be a great time to book a vacation and take your new bag with you!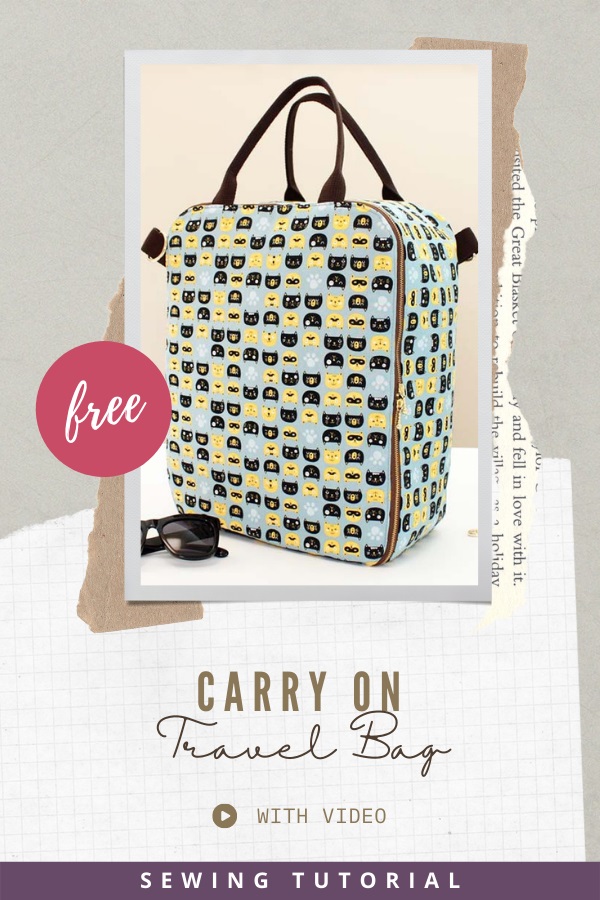 Sizing info:
The finished measurements of this bag are approximately 11½″ (29 cm) wide by 15⅛″ (38 cm) high by 6⅜″ (16 cm) deep.
Watch the full step by step sewing video tutorial:
The designer has also produced a full YouTube video tutorial which you can watch below by clicking on the play button.
NOTE – all of the dimensions you need to cut the fabric pieces are mentioned in the video. There is no pattern to download to sew this mini suitcase travel bag.
Seam allowances are 3/8″ unless otherwise specified.
What is needed to make a DIY Carry On Travel Bag:-
1-yard of outer layer fabric (quilting cotton),
1-yard of lining fabric (quilting cotton),
Mesh Fabric,
Interfacing (Mid-weight woven – Pellon SF-101 Shape Flex' or 'Vilene G700'),
Two 10″ (25 cm) zippers,
Two 19¾″(50 cm) zippers,
1½″ (4 cm) wide bias tape – 51⅜″ (130 cm),
One strip of 1¼″ (3 cm) wide webbing strap 70⅜″ (178 cm) – 78¼″ (200 cm),
Two 1¼″ (3 cm) wide D rings,
Two 1¼″ (3 cm) wide swivel snap,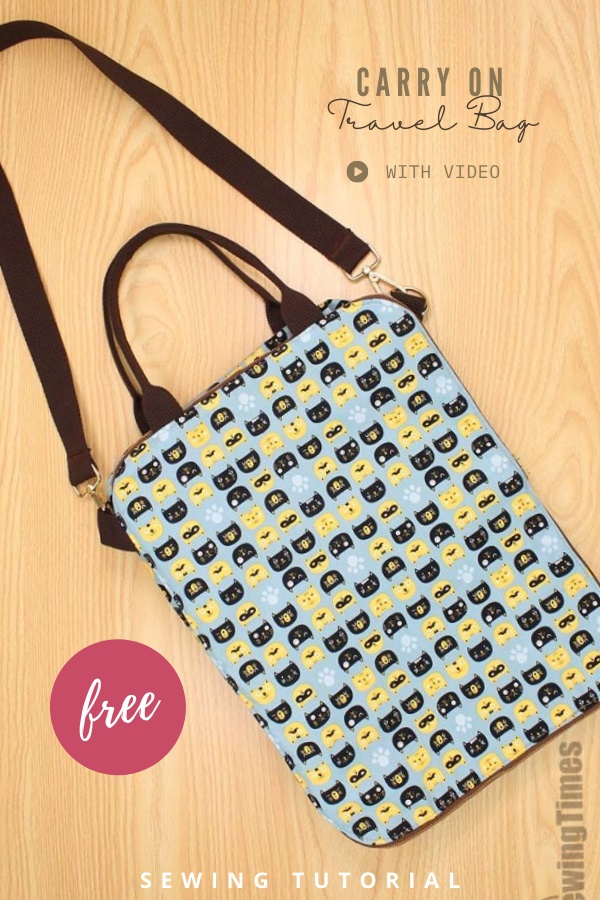 If you would like to follow along with the FREE tutorial in step-by-step photos, you can click on the purple button below. Cutting dimensions are also written down for you there.
Click here for the FREE tutorial
Keep organized with these storage and project bag ideas to sew
Want even more project bags, storage and organizers to sew? Our shop is packed full of hand-picked favorites from talented designers, big and small. Here is a sample selection you might like. Check them all out in our shop.