Clothespin Bag FREE sewing pattern
|
All posts may contain affiliate links.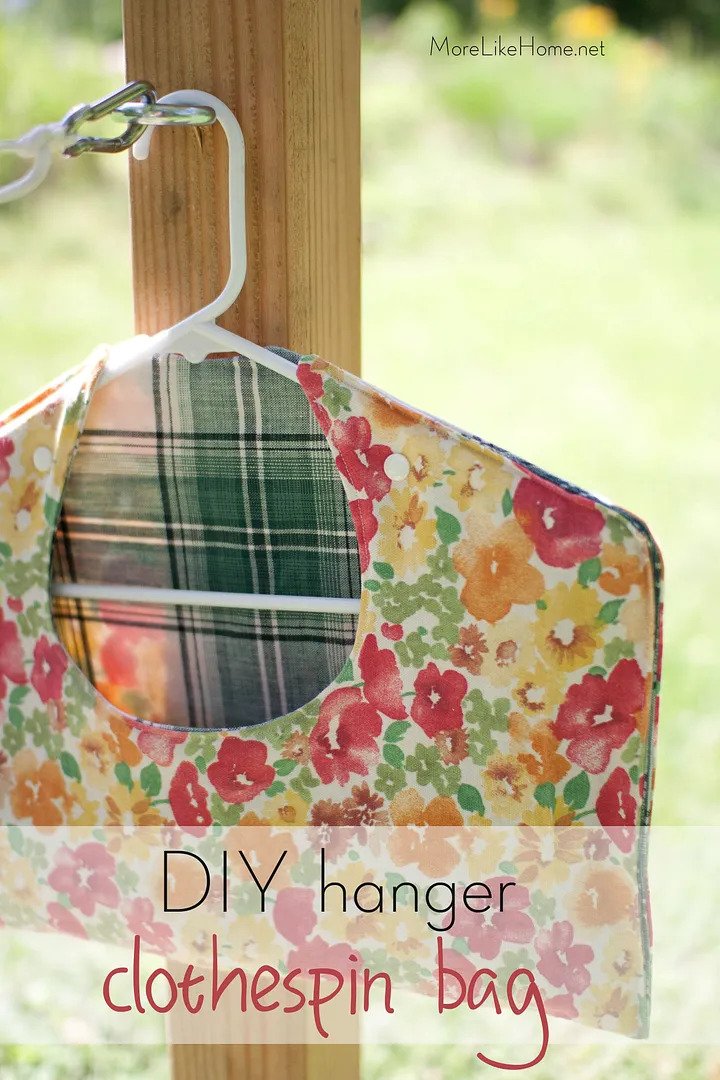 This is the Clothespin Bag FREE sewing pattern from the designer More Like Home.
This is a great free sewing pattern that shows you how to make a handy Clothespin Bag. The designer says you should – grab any old hanger and some scrap fabric, and I'll show you how to make this handy clothespin bag.
This is a perfect storage and organizer for keeping all your clothes pins in one place and within easy reach. Having one of these Clothespin Bags makes it easy to bring all your clothes pins inside after you take down the laundry. It helps to bring those pins in out of the weather as it will help extend their life and keep them working smoothly.
The bag the designer made is large enough to hold 140 clothespins in it, so that should be large enough for most families.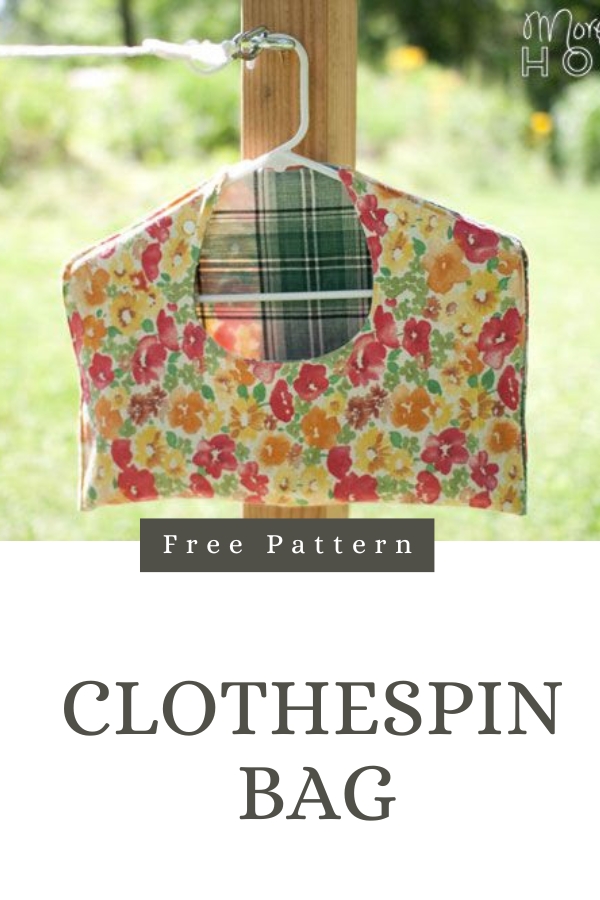 The designer's example bag you can see in the pictures was made from a scrap of duck cloth. It was lined with a light canvas fabric that's been part of her stash for a couple years.
The designer says that if you are buying fabric, you should get 3/4 yard of each fabric to be safe.
The finished size of your Clothespin Bag will depend on the size of the hanger that you use and of course how deep you make your bag. The designer actually recommends you make yours a couple of inches deeper than she made hers. She actually used an average size plastic hanger, but you could even use a child size hanger if you want a narrower bag.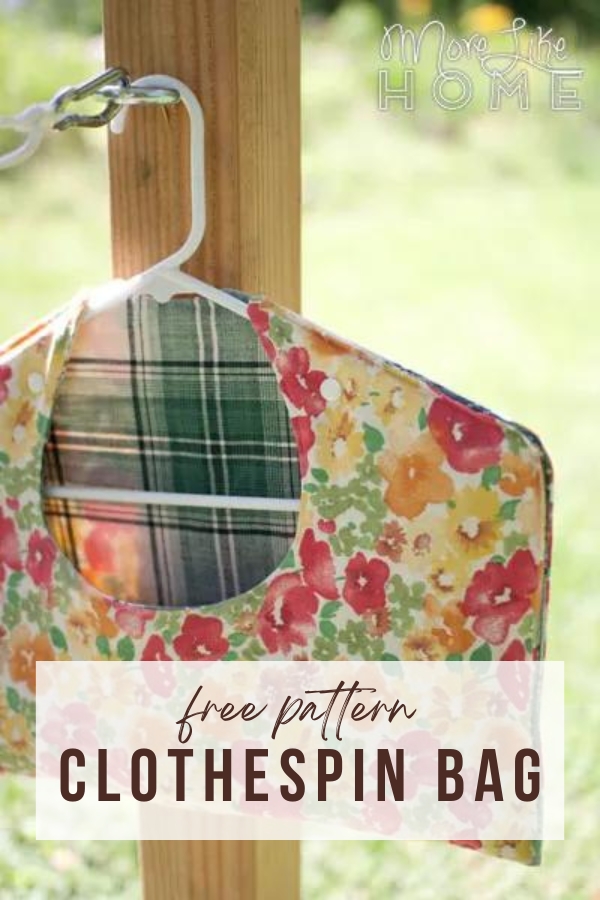 We made one of these, although we were lazy and left it unlined. Since utility prices have been increasing, we've been using the outdoor drying line much more often than the dryer and having a bag that hangs on the washing line with all of the pegs/clothes pins makes it nice and easy. When collecting the laundry in from the line, its also great to hold all of the socks and undies to bring them inside 🙂
Line dried clothes just seem so much nicer than the dryer, and more eco-friendly too.
If you would like to download the FREE pattern you can click on the purple button below.
Liking this free pattern? Great! You would make our day if you 'bought us a coffee' to help with the site running costs. Thank you.

Keep organized with these storage and project bag ideas to sew
Want even more project bags, storage and organizers to sew? Our shop is packed full of hand-picked favorites from talented designers, big and small. Here is a sample selection you might like. Check them all out in our shop.