Cheng Sau Handbag (with video) sewing pattern
|
All posts may contain affiliate links.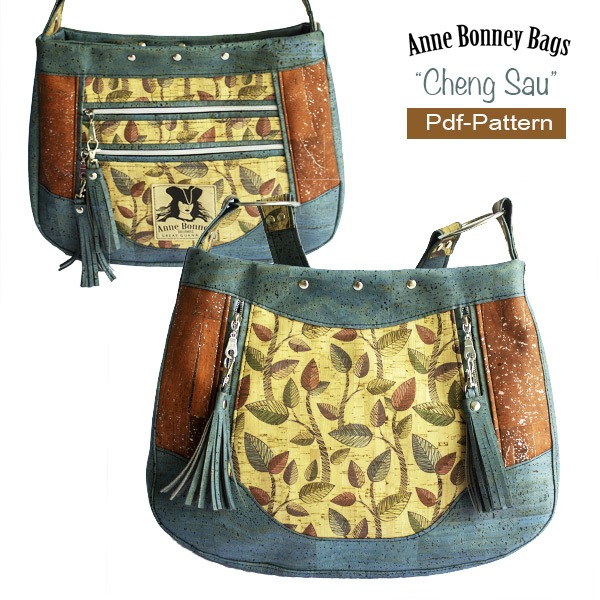 This is the Cheng Sau Handbag sewing pattern. You gotta love all these zipper pockets and fun options on this large shoulder purse. She's a corker in cork but works well in any of your favorite fabrics.
With two horizontal zipper pockets on one side and two slanted vertical zipper pockets on the otherside of the bag, you can really keep yourself organized and keep all of your important bits and pieces easily on hand without having to rummage around on the inside of the bag for them.
All those zippers are a great design detail, making the bag really practical as well as a good-looker and potential head-turner.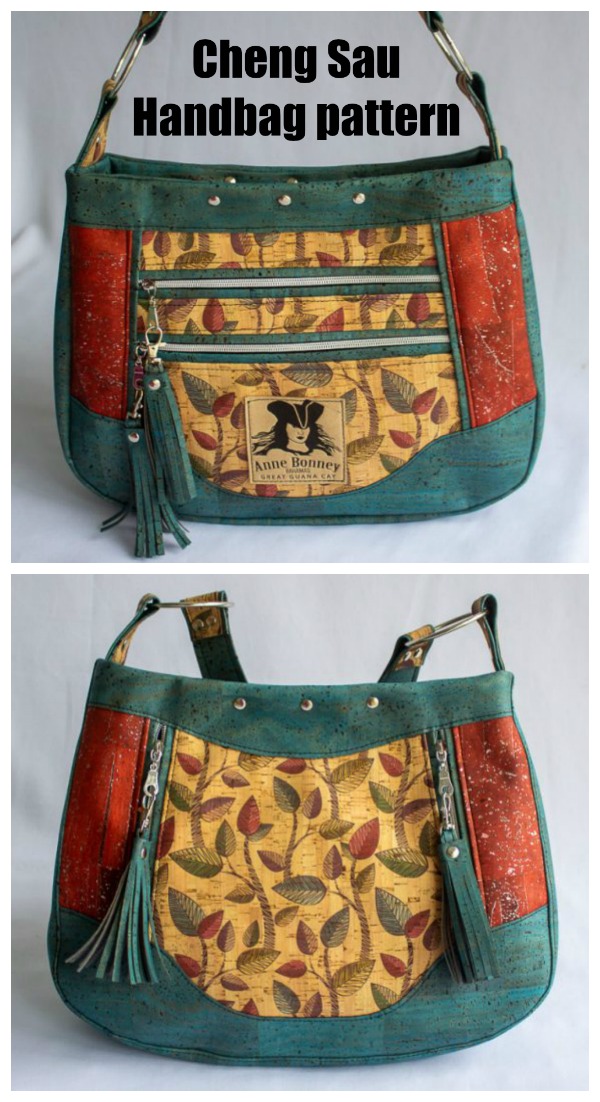 Cheng Sau was the most famous and feared Chinese female pirate in history. She was the terror of the South China Sea and was leading 500 men in the early 1800s. No doubt she was the most powerful female pirate in history.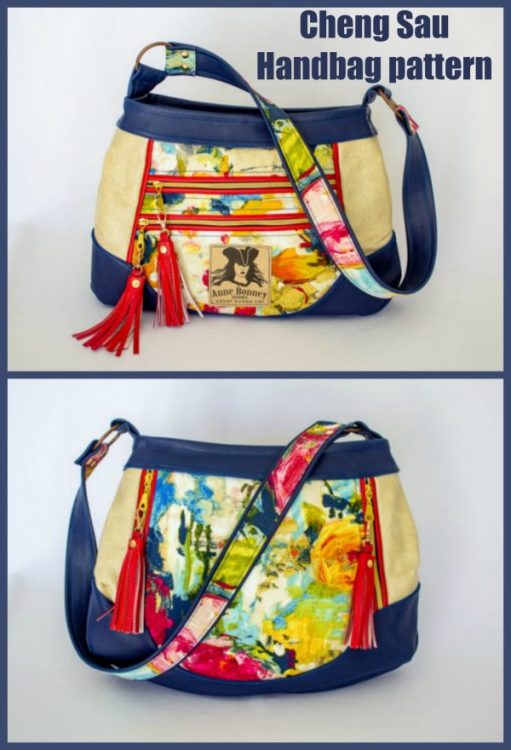 The front pocket compartment has a vertical zipper on each side. The back has two zipper pockets and the (optional) waterproof inside lining features a zipper pocket and two slip pockets. The 4 optional tassels can be a nice decorative touch on the zipper pulls.
So are the rivets on the handle, strap connectors, and top edge. Two large rings connect the strap to the bag, although you can change this to any hardware of your choice that you might prefer.
We really love that two-sided strap too! Lots of great little details in this bag for you to really get your teeth into.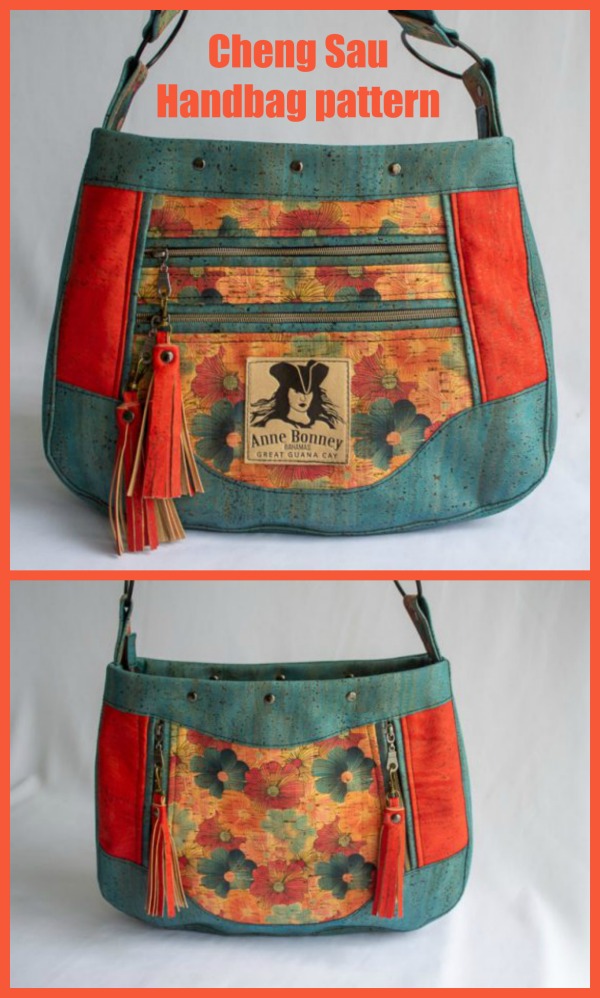 If you like, you can watch the video tutorial the designer made for it as well. That is free for everyone to watch. The video does not give cutting instructions or instructions on how to interface the fabrics. That will be covered in the full pattern download.
You can download and print this pattern with two descriptions. One version with no photos for cheaper and quicker printing, and the other with photos that you can look at on your Ipad or computer as you sew the bag.
The pattern comes in a separate PDF. The pattern pieces are color-coded according to the fabrics you use.
You can add the pattern to your collection by clicking on the blue button below.
This one wasn't quite right for you? What about these instead?
Want even more purses and handbags to sew? Our shop is packed full of hand-picked favorites from talented designers, big and small. Here are a sample selection you might like. Check them all out in our shop.