Business – Photograph your bags like a pro
|
All posts may contain affiliate links.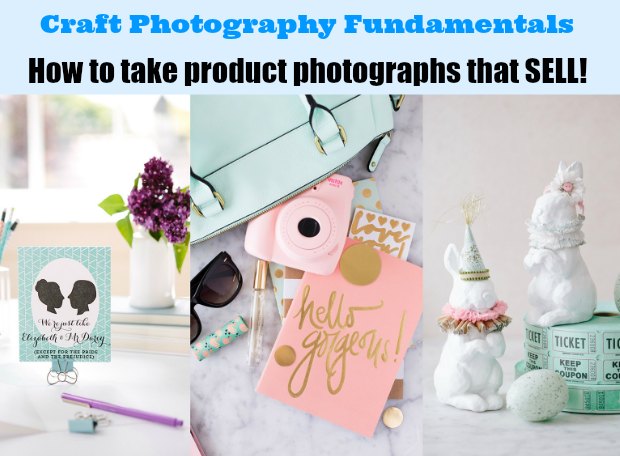 If you are looking to sell online, via Etsy, Ebay, or your own blog, website or online store, then there is no doubt that having better photos of your finished products can help you to get more sales, more customers and better prices. But if you have had a go and aren't having a lot of success, where can you find the best help?
Creative Live have a class called Craft Photography Fundamentals that will show you everything you need to know to become more successful in your photography, presentation and ultimately your sales. Worried that you need a fancy camera? Not with this class! You'll even learn how you can just do it all with the camera on your phone.
This class has 38 video lessons and usually costs $89, but on 28th and 29th March is replaying for FREE!
Here's a quick summary of what the class covers. There is also a video you can hop over and watch.
---
Take Better Photos Of Your Crafts.
You need great photos of your craft products if you want them to sell online, but just because you are awesome at making things doesn't mean you are great at taking photos – until now.
In Craft Photography Fundamentals with Candice Stringham, you'll learn everything a craft merchant needs to know to take photos that really showcase the story behind your work. You'll learn about:
Creating affordable, photogenic backdrops and sets
Capturing all kinds of textures
Shooting with an iphone and DSLR camera
Edits that add polish to your final images
Creating a consistent look that makes your brand stand-out
You'll learn the basics of photo staging and you'll see how a few simple lighting tricks can transform the look and feel of your final image. You'll also get tips on working with props so you end up with a catalog-quality shot. And Candice will help you take advantage of your camera's settings, the easy way.
If you want to produce photographs that are as beautiful as the product you are showcasing, join Candice Stringham for the beginner-friendly class, Craft Photography Fundamentals.
---
So drop over to Creative Live and create a free account if you don't already have one, then put a note in your diary to watch this exciting class and start putting your sewing business plans into action! (TIP – when you go back on the 28th for your class, click on ON AIR at the top to see the currently playing classes.)