Bella clutch bag – FREE pattern
|
All posts may contain affiliate links.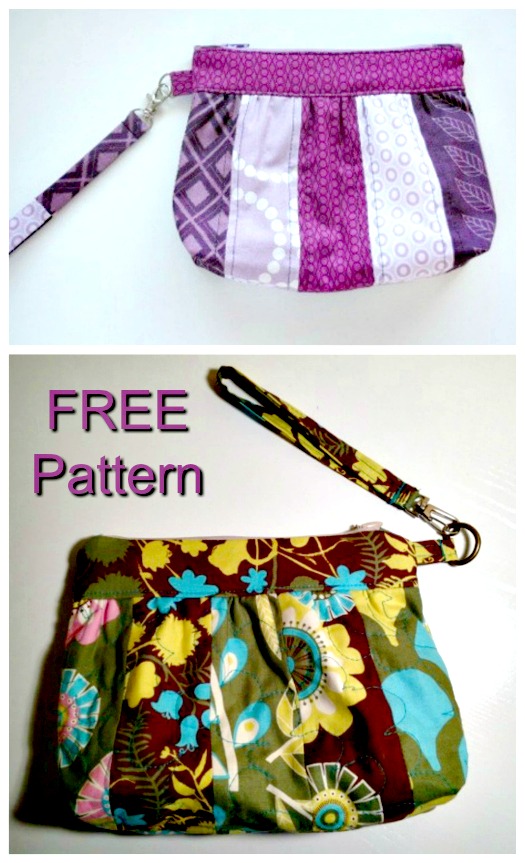 Here's a really cute clutch bag called the Bella Clutch Bag. The Bella clutch has a FREE pattern that can be downloaded below.
The Bella Clutch has been designed specifically to coordinate with another of the Designers bags – the Anne Handbag. The Bella clutch can easily be made out of the fabric leftover from the Anne Handbag. While the designer always tries to produce patterns with the minimum fabric needed, there usually is a small amount leftover, perfect for making another little something.
The Bella clutch has a really nice removable handle, however, if you do not want to have a removable handle then you can attach the handle directly to the bag. Bella also has a top zipper and if you're new to installing this type of zipper, the designer has a tutorial to help you.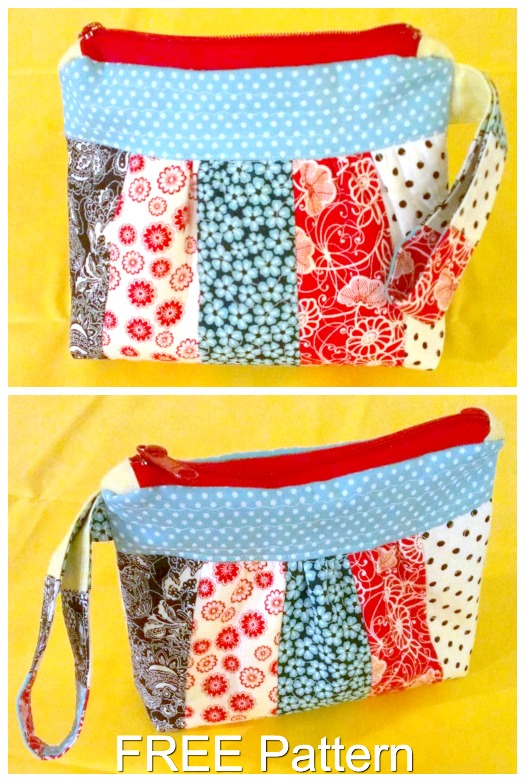 What you will need to make the Bella Clutch Bag
Five 2 ½" by 13″ strips of Quilting Cotton for the main body
Two 2″ by 8 ½" strips of Quilting Cotton for the band
One Fat Quarter (or scraps from the Anne handbag lining) for the lining
One Fat Eighth (or scraps from the Anne handbag) for the pockets
One Fat Quarter Cotton Flannel
1/8 yard medium weight fusible interfacing
One 9″ zipper
One ½" Swivel Clip & ¾" D-Ring
Machine Quilting cotton thread & notions