Bawdsey Bag sewing pattern
|
All posts may contain affiliate links.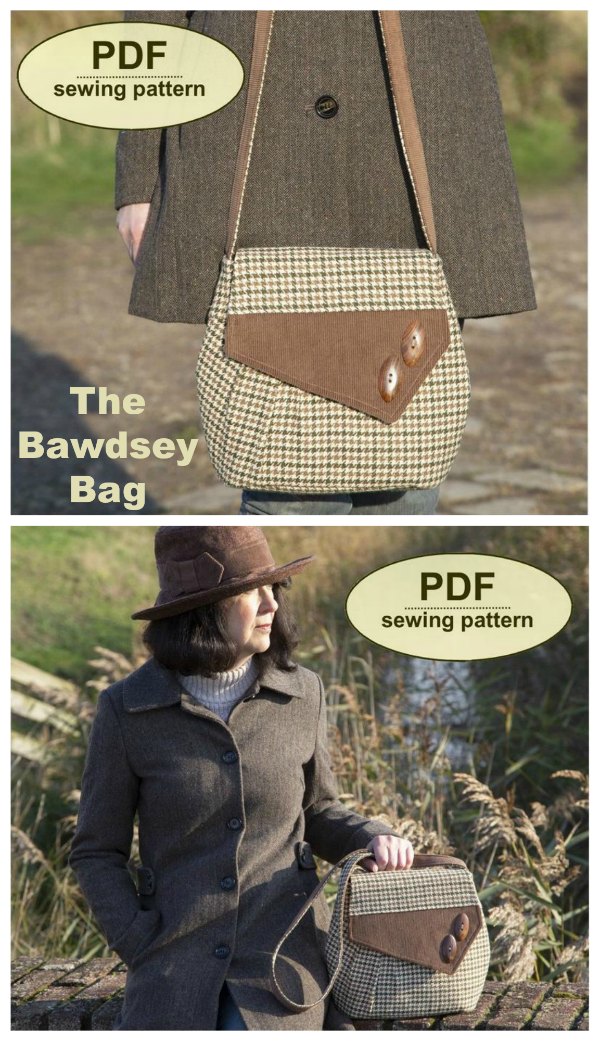 The fabulous designer of this sewing pattern for The Bawdsey Bag named her bag after the east Suffolk village where radar research took place early in the Second World War.
It's the perfect vintage style classic, as are all of her sewing patterns. But pick a different fabric, a solid or something bright and 'now' and this classic purse design suddenly screams modern too. Good style and design never goes out of fashion.
The Bawdsey Bag has the following features:
Front pleat detail and an asymmetrical flap with contrast trim
It's a medium-sized bag
It has a long strap for practical but stylish day wear
It's made with two toning or contrasting fabrics and is suitable for everything from wool tweeds and corduroy to decorator fabrics
The flap template doubles up as an interior pocket.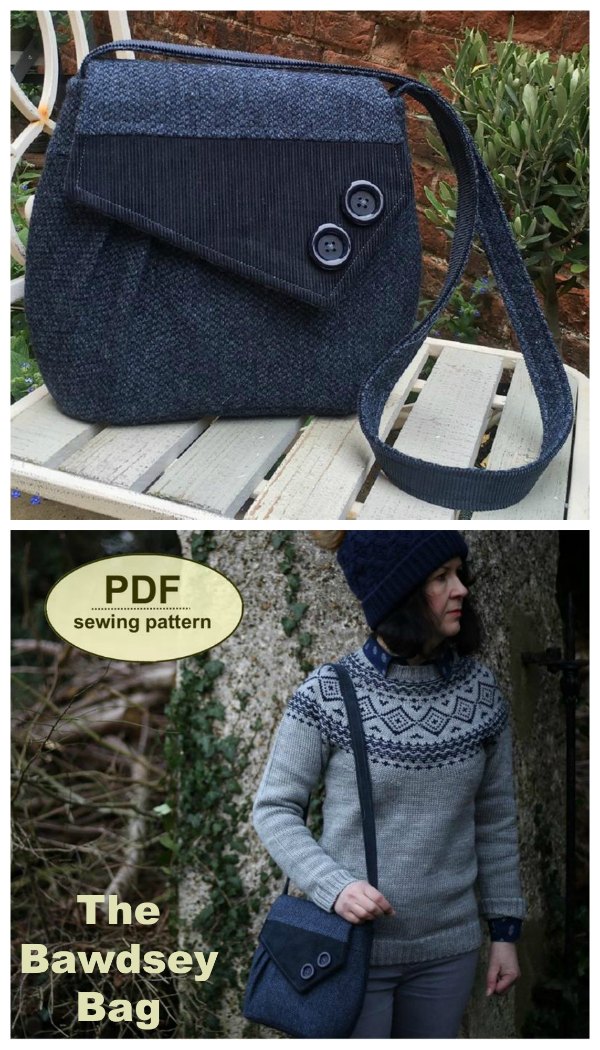 Sizing info:
When you finish making the Bawdsey Bag it will measure approximately 9.5" (24cm) high by 12.5" (32cm) wide with a base width of 3.5" (9cm) and a strap length of 41" (104cm).
What you will need to make the Bawdsey Bag
½ yard (45cm) of 60" (154cm) or ¾ yard (65cm) of 44" (112cm) wide exterior fabric
¼ yard (25cm) of 60" (154cm) or 44" (112cm) wide contrast fabric
¾ yard (65cm) of 44" (112cm) wide lining fabric
2/3 yard (50cm) of 44" (112cm) wide firm sew-in interfacing
2/3 yard (65cm) of 36" (92cm) wide fusible interfacing
Piece of plastic canvas approximately 10" by 5" (25cm by 13cm)
One magnetic snap
Two buttons (approx. 1¼"/32mm) diameter
Thread to match fabric
The pattern:
When you add this pattern to your collection you will be able to download 10 pages including the cover, general, cutting out and step-by-step instructions, and 10 pattern sheets with the templates, which you must print and cut out.
More ideas for purses and handbags to sew
Want even more purses and handbags to sew? Our shop is packed full of hand-picked favorites from talented designers, big and small. Here are a few recent additions you might like. Check them all out in our shop.