Ashley bag – FREE purse pattern
|
All posts may contain affiliate links.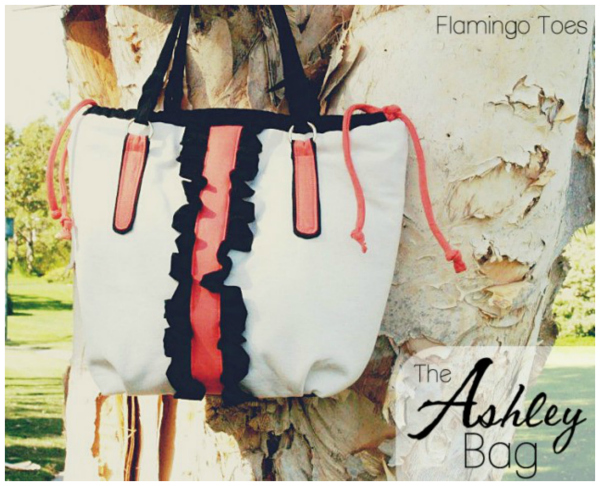 The Ashley Bag is such a perfect bag for spring and summer and the pattern for this purse is FREE.
It has some great elements including fun ruffles and a semi-drawstring top. The designer chose some very bright cheery colors but of course, you can make your Ashley Bag in any color you want. This bag pattern is an all round basic which you can use to customise to your own design. Adding the double layer in the center with the band and ruffles gives you the option to add some accents, colors or bold fabrics to a solid color for the bag. Mix and match to your heart's content!
The designer bought some handles for this example of her bag but you could easily make your own.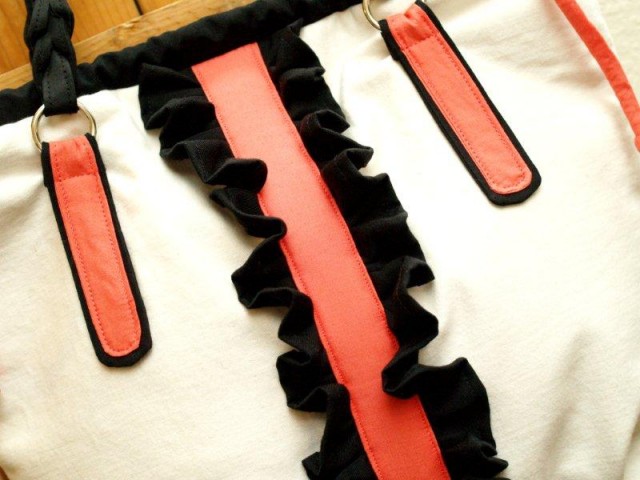 What you will need to make the Ashley Bag
About 1 yard of the main fabric
1 1/2 yards of the lining fabric
Pellon Lightweight Fusible Fleece – 2 pieces, each 14″ by 18″
Pellon Decor Bond – two pieces, each 2 1/2″ by 17″
Pellon Ultra Firm Stabilizer – one piece 4″ by 9″ and one piece 1 1/4″ by 18″
76″ of 1/4″ Cotton Cording
Straps (purchased) – two pieces 25″ long
One magnetic snap closure