Seven Chakra Inspired Messenger Tote Bag pattern and free video
|
All posts may contain affiliate links.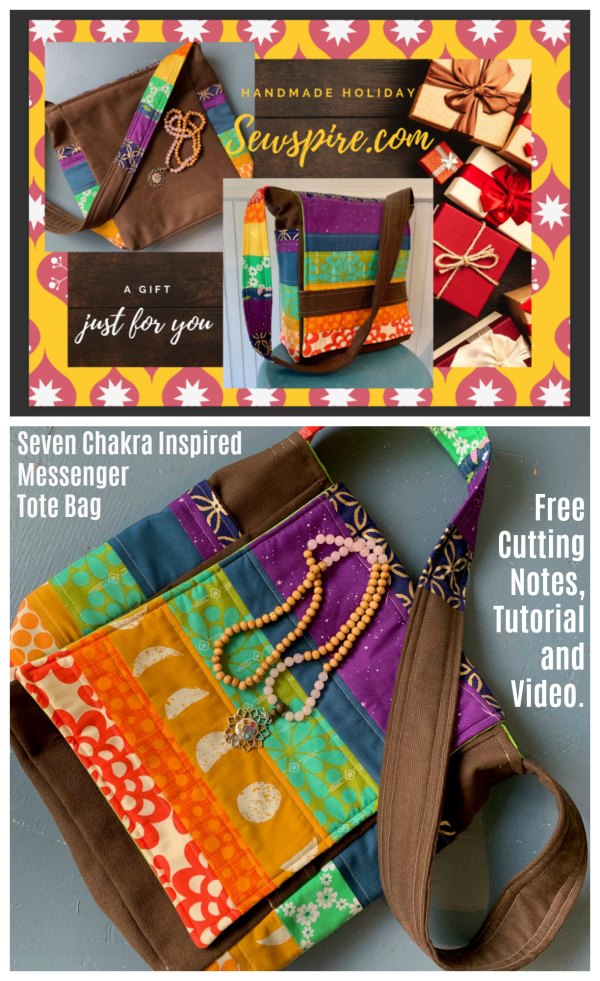 This is the Seven Chakra Inspired Messenger Tote Bag pattern and free video from a designer that was inspired by her meditation beads. In particular, the seven colored stones that represent the chakras.
The study of 7 chakras originates in Eastern spiritual traditions that consider the seven primary chakras the basis of our human existence. The entire universe is made of energy, and your body is no exception. The 7 chakras play an important role in the balance and health of our bodies.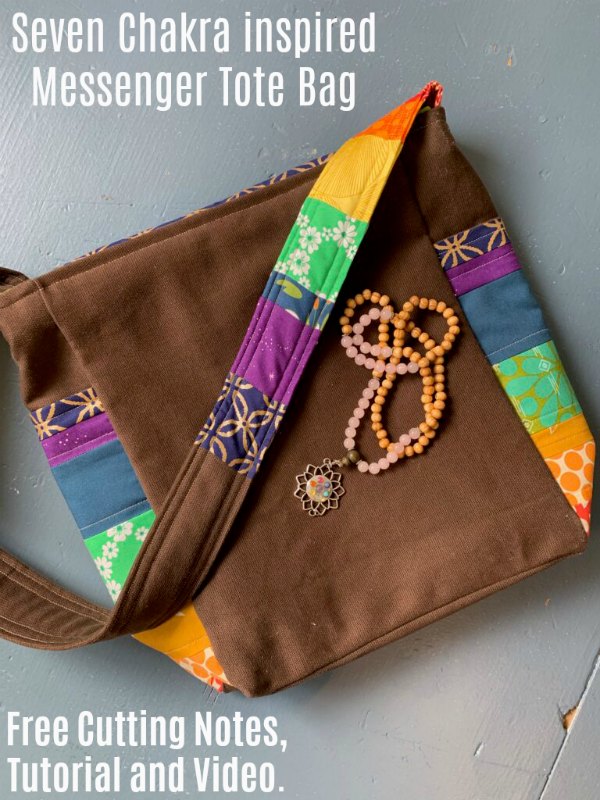 Long before modern technology and science, ancient cultures knew that all living things carried a life force with them. They called the centers of energy that moved inside of us the 7 chakras. Chakra is an old Sanskrit word that literally means wheel.
Similarly, today's Western approaches place an emphasis on the seven chakras as representations of different aspects of our life and describe their function in various terms encompassing the psychological, physical, energetic and spiritual
The very clever designer has most kindly produced a free 24 minute long YouTube video showing you how to make her lovely creation, and her cutting notes can be found at the end of this article.
The finished measurements of the Seven Chakra Inspired Messenger Tote Bag are approximately 13″ by 10½" by 5″.
If you would like to make this lovely messenger tote bag then click on the link below to get your free list of cutting notes.
Click here for the cutting notes
Liking this free pattern? Great! You would make our day if you 'bought us a coffee' to help with the site running costs. Thank you.

Want MORE Free sewing patterns?
Want to find more
FREE sewing patterns
for bags and more? Why not follow the Sew Modern Bags board dedicated to our favorite FREE sewing patterns here. Pin and save your favorite bag sewing patterns to your own boards for later. Don't forget to pin this article too.
Even more tote bag sewing patterns you won't be able to resist
Want even more tote bag sewing patterns? These are the top best selling tote bag patterns in our store. Take a look at the tote bag category on our shop page for even more!