Travel Clutch FREE tutorial video
|
All posts may contain affiliate links.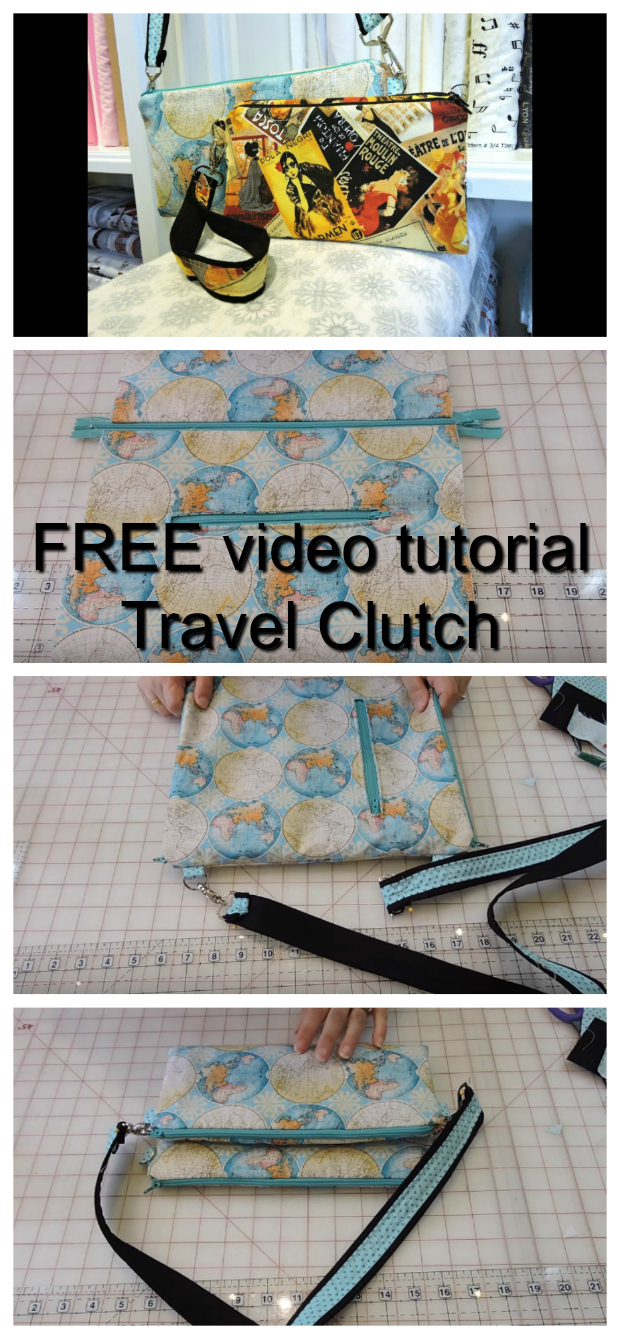 If you want to make your very own travel clutch then why not watch this quick and easy video. You will learn how to sew an excellent travel clutch that you store your travel documents and your passport. You can make this clutch in any fabric you want and can use it for a variety of purposes, not just as a travel clutch.
Use it with a shoulder strap or a wrist strap for extra security.
The design is very interesting. It's basically one large bag that folds into two smaller bags, each with their own zipper sections and another inside zipper pocket. The d-rings and strap keep it all together, and then you can easily open it out to get at the extra secure pocket hidden on the inside.
No pattern is needed, nothing to download. Just take a note of the measuring and cutting instructions in the video and follow along with the instructions. Easy!