Tinker Sling Bag sewing pattern
|
All posts may contain affiliate links.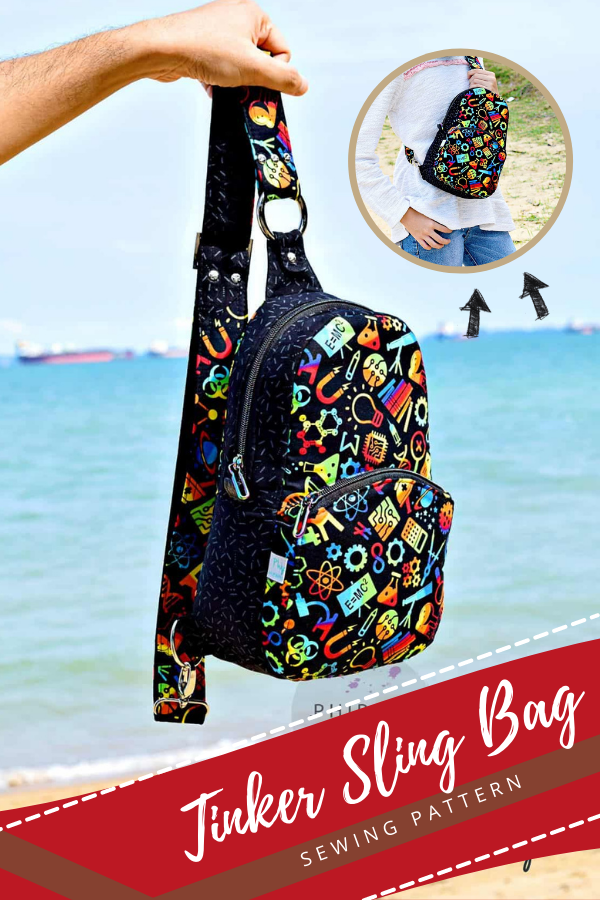 The Tinker Sling Bag is a trendy sling-style, comfortable to wear, backpack that can be worn several ways.
It's just the right size for a day out. A small but mighty bag suitable for all sizes, genders, and age groups!
It features a small front zippered pocket and the back has a vertical zipper pocket big enough to hold a phone or other valuables. The top zipper opens wide revealing a space large enough for a water bottle, wallet, and more!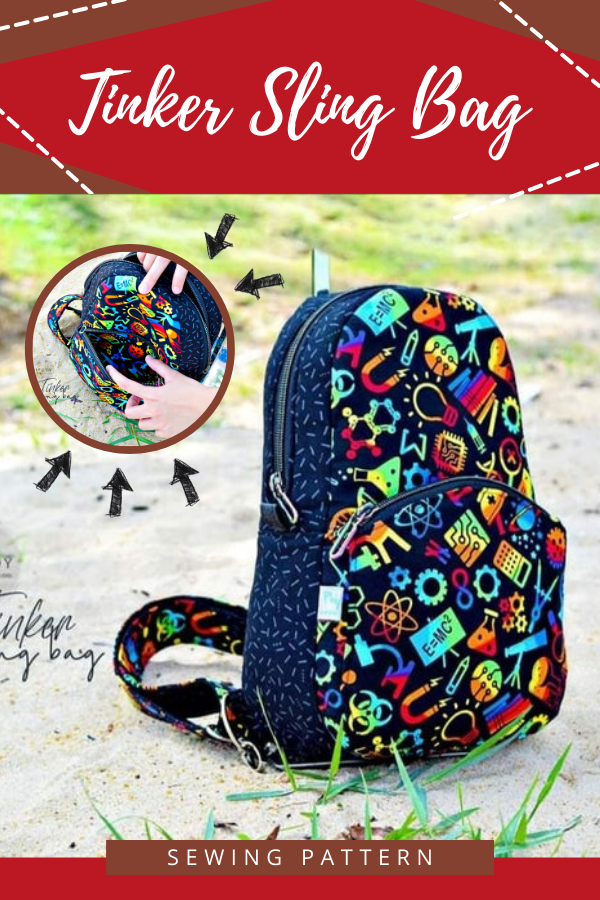 Skill level:
This project is perfect for an intermediate sewer.
Sizing info:
When you have finished making your very own Tinker Sling Bag it will measure approximately 7 ½" wide by 11″ high by 3″ deep.
What you will need to make a Tinker Sling Bag:-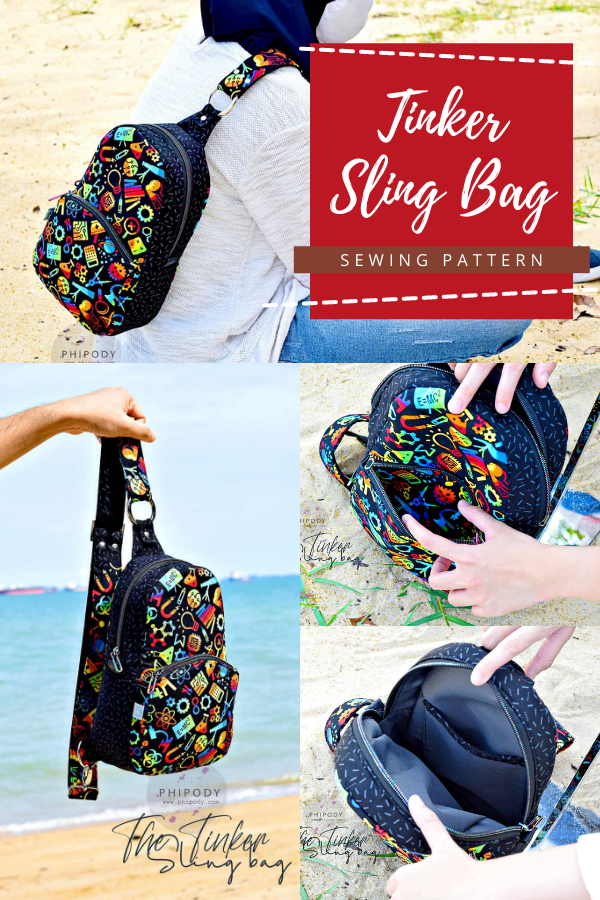 All instructions are detailed and steps are illustrated with photos along the way, so the pattern should be easy to follow and understand. Follow along with the instructions carefully and you will get a great result and make something you can use, give as a gift or even sell.
If you would like to download the pattern you can click on the blue button below. Please note this is a digital download PDF file, not a paper sewing pattern.
And if you would like to see other bag sewing patterns from this designer then you can click on the red button below.