The Weekender quilted case
|
All posts may contain affiliate links.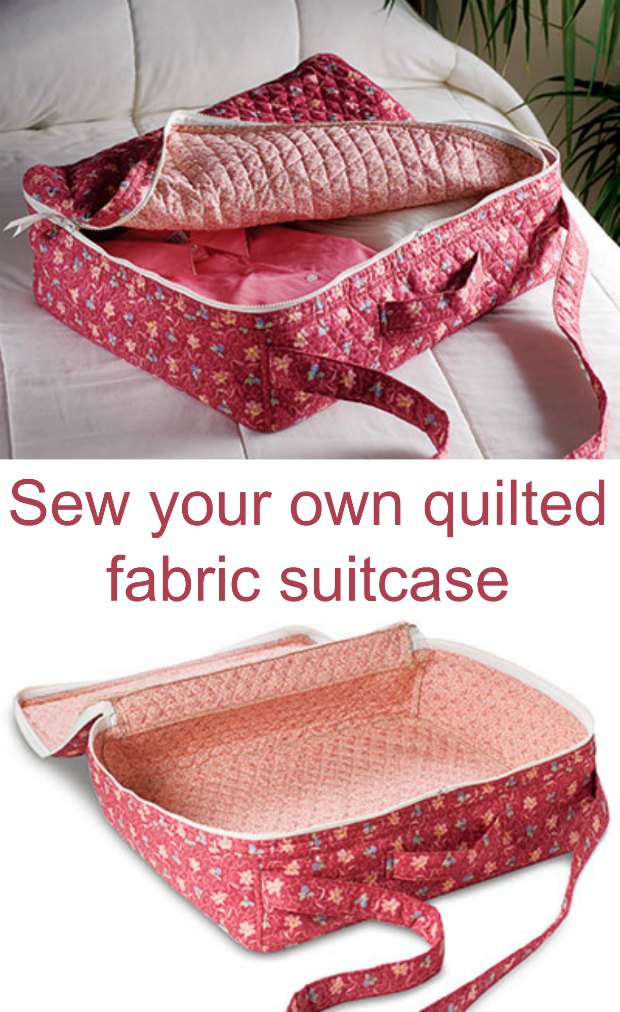 [UPDATE – sadly this pattern has been withdrawn from sale and we've not been able to find it anywhere else. We hate it when this happens, but with patterns listed on other sites, we have no control over it. Sorry you arrived here to be disappointed. Maybe this alternative will work for you]
When you need a bag to hold clothes for just a couple of days, this large zippered bag is perfect! Made with double sided pre-quilted fabrics, it's so pretty, as well as fun to sew. Can't find the exact double sided fabric you like? No worries, just follow the link to the tutorial below for how to make your own.
We can see this being used for pretty storage too. For your out of season clothes, spare bedding in a guest room, or for keeping a secret stash of extra fabric – wink!
Finished size is 18 3/4″W x 16″H x 6 1/4″D.
Materials needed:
We think you'll like these patterns for storage and organizers to sew
We know our readers just love to sew storage and organizer projects so we've got lots of them. We've handpicked some of our favorites to feature in our pattern store. These are some of the most popular that are readers are sewing now!