The Weekender quilted case
|
All posts may contain affiliate links.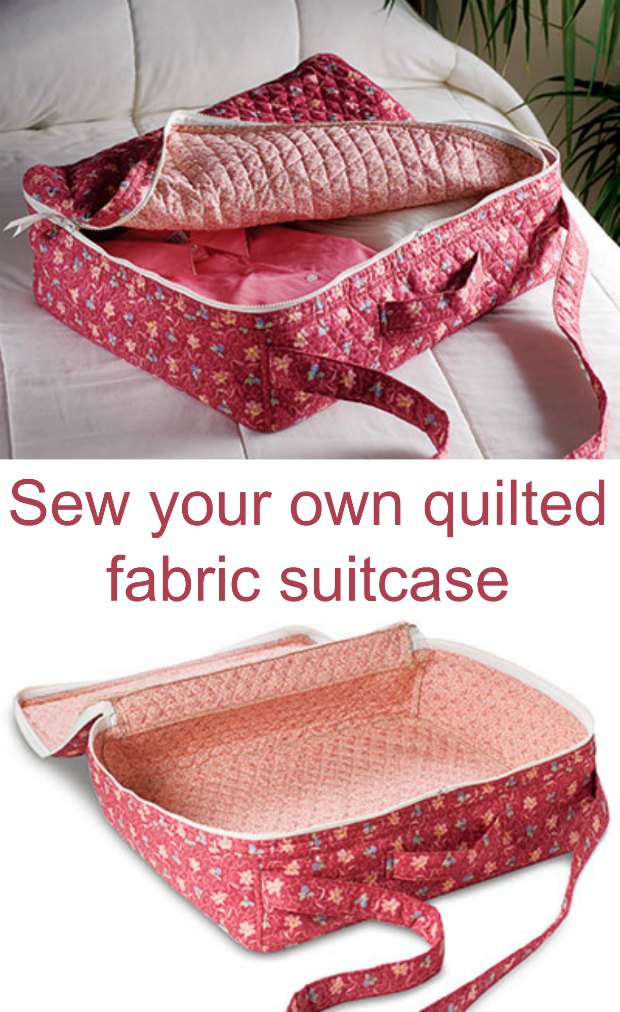 When you need a bag to hold clothes for just a couple of days, this large zippered bag is perfect! Made with double sided pre-quilted fabrics, it's so pretty, as well as fun to sew. Can't find the exact double sided fabric you like? No worries, just follow the link to the tutorial below for how to make your own.
We can see this being used for pretty storage too. For your out of season clothes, spare bedding in a guest room, or for keeping a secret stash of extra fabric – wink!
Finished size is 18 3/4″W x 16″H x 6 1/4″D.
Materials needed: