The Trillium Tote Bag pattern
|
All posts may contain affiliate links.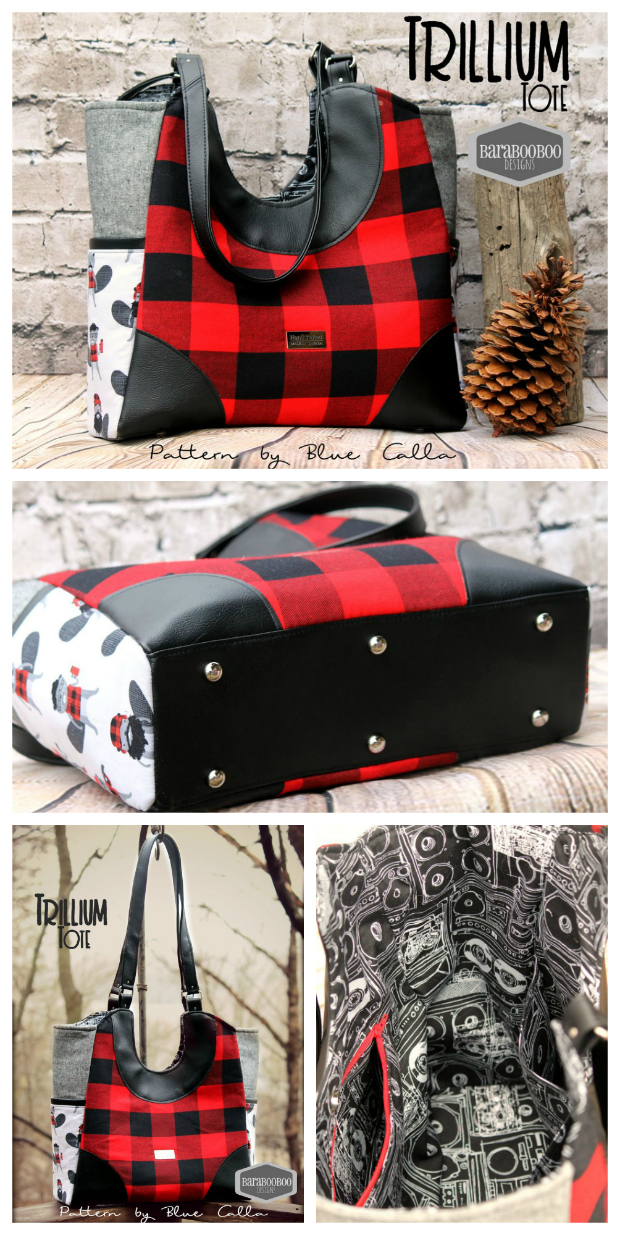 [UPDATE – sadly it appears that this pattern has now been withdrawn. Its always disppointing when that happens but external websites are outside of our control. If you like this pattern, then perhaps you will like one of the other patterns from Blue Calla here.]
The Trillium tote bag is a very well made bag from an excellent designer. You can get the pattern by clicking on the link below.
This is SO much more than a 'tote' bag. It's a beautiful purse or shoulder bag that you will be delighted to sew and proud to carry. As with all Blue Calla patterns, there are excellent instructions, and full support if you have any questions. The pattern tester designs are just stunning and you can see some of them below.
Of course, all of the vinyl elements and accents are optional. You can make this bag just in regular cotton fabrics if you like and it would still look stunning.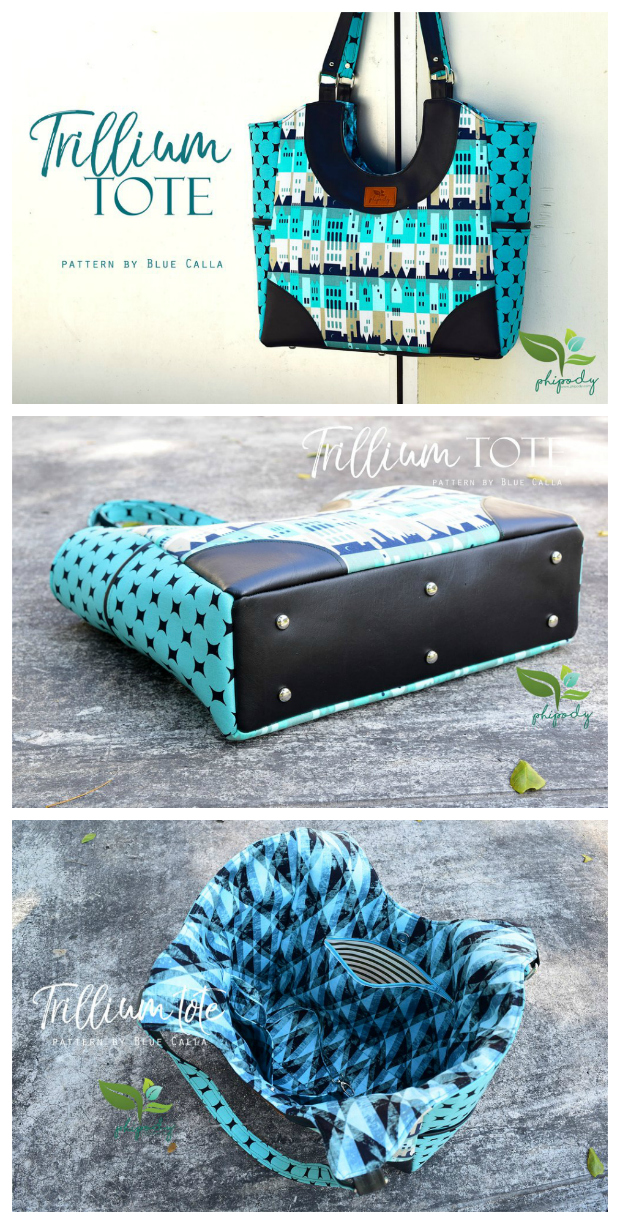 The Trillium has the following features:
A larger sized bag
Two exterior side pockets
A U shaped band, corners and double shoulder straps in faux leather, vinyl or real leather depending on your preference
Faux piping accents on the top edge of the exterior side pockets
On the inside, there are 2 large slip pockets and 1 zippered pocket and an optional key swivel clasp
The bag stays closed with a magnetic snap
The final measurements are approximately 14″ wide by 9 ¾" high by 4 ½" deep.

What you will need to make The Trillium Tote Bag

Even more tote bag sewing patterns you won't be able to resist
Want even more tote bag sewing patterns? These are the top best selling tote bag patterns in our store. Take a look at the tote bag category on our shop page for even more!