Syrena Tote Bag sewing pattern plus video sewalong
|
All posts may contain affiliate links.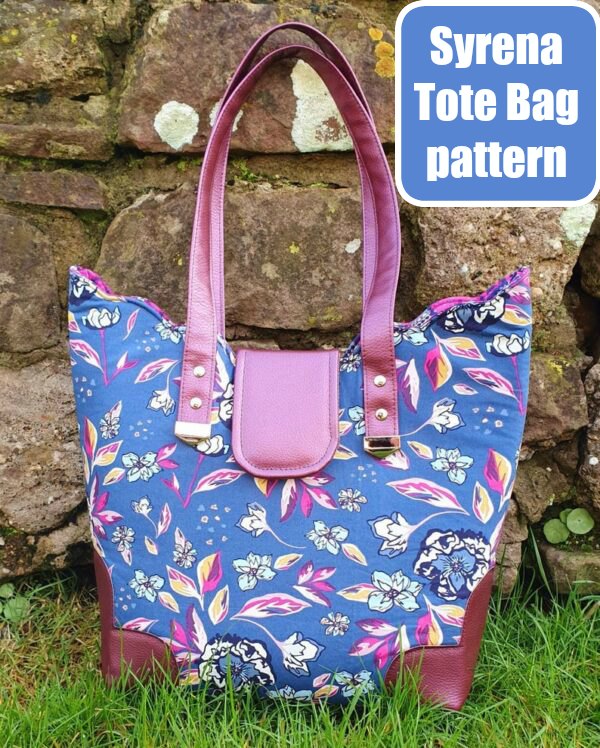 This is a really pretty purse with a scalloped edge along the top, a sturdy flat bottom, and several options for the closure and the straps. And with this project, all types of fabrics can be used. We think you'll enjoy the feminine style of this stunning purse.
The designer named her pattern the Syrena Tote Bag, which means enchanting or mermaid. She got the inspiration for the name from the gorgeous curvy tail shape at the top. There are two different variations you can sew for the top of the bag – a gentle curve like a mermaids tail, or a pretty scalloped edge – you choose.
The Syrena Tote really is a gorgeous bag and it also has a roomy interior. If you want the flap can be changed for different locks, such as a magnetic snap, tuck lock, or twist lock. There are also plenty of options for how you might want to add your handles. These examples here can give you some inspiration.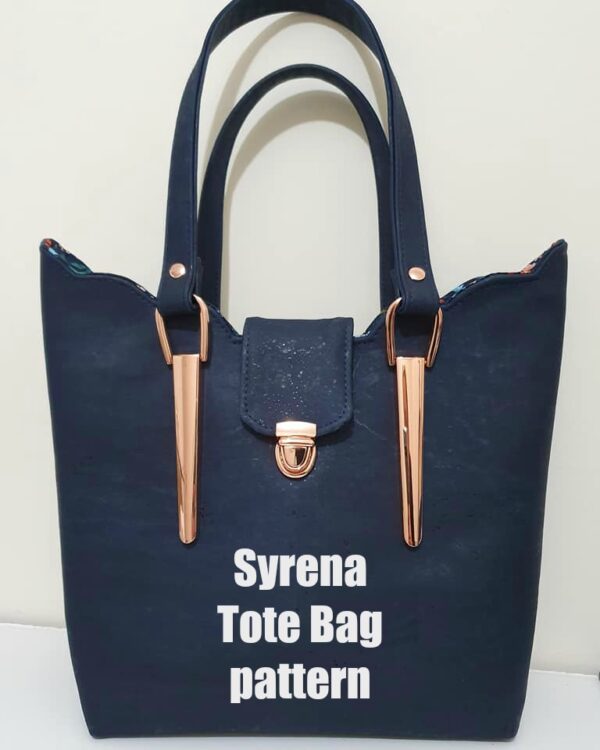 Skill level:
The designer describes her project as a pattern that an advanced beginner sewer could complete.
Sizing info:
When you have finished making your very own Syrena Tote Bag it will measure approximately 28cm (11") by 28cm (11") by 12cm (4 1⁄2").
Check out the 2-part sew-along YouTube video to help you sew up this bag perfectly:
What you will need to make the Syrena Tote Bag pattern:
0.5m (20") of outer fabric,
0.25m (10") of accent fabric for the base and strap,
3m (3.25yd) of interfacing, based on sf101 being 51cm (20") wide,
Two pieces 43cm by 38cm (17" by15") and one piece 30cm by 26cm (12" by 10") of foam,
25cm by 9.5cm (10" by 3.75") of bag base stabilizer such as plastic canvas or similar,
Four strap anchors (not edge connectors) or 8 medium rivets with four 2.5cm (1") wide strap ends,
Four Bag feet,
One 18mm Magnetic Snap,
20cm (8") No3 zipper (25cm (9.5″) if using zipper tape),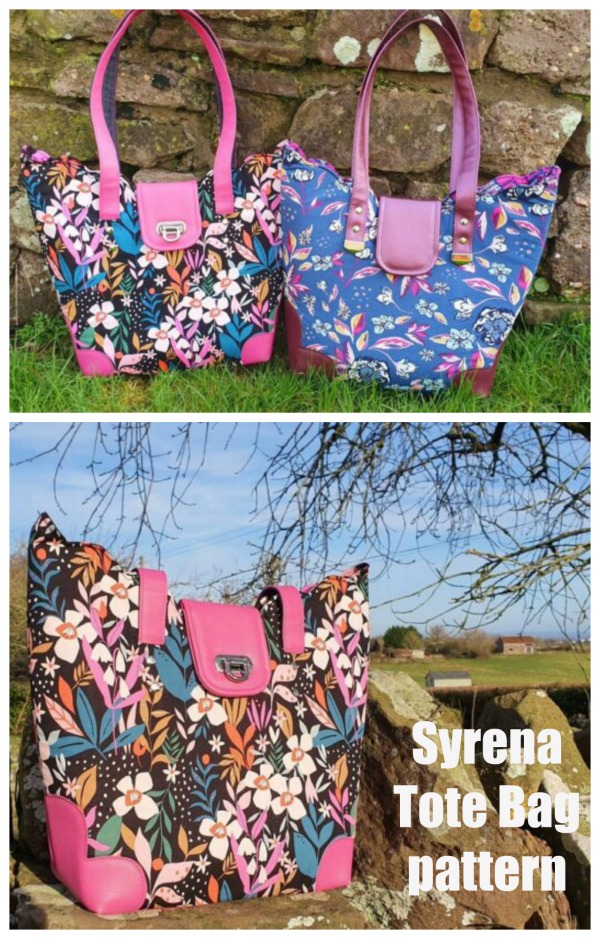 This is an easy-to-follow pattern with detailed instructions and lots of pictures. Measurements are in both inches and centimeters.
If you would like this pattern for yourself then you should click on the light blue button below. And if you would like to see other bag sewing patterns from this designer then you can click on the red button below.
See all the patterns from this designer here
Find even more Tote Bag Sewing Patterns here
Do you want lots more tote bag sewing pattern ideas? Why not follow the Sew Modern Bags board dedicated to our favorite tote bag sewing patterns here. Pin and save your favorite bag sewing patterns to your own boards for later. Don't forget to pin this article too.
Even more tote bag sewing patterns you won't be able to resist
Want even more tote bag sewing patterns? These are the top best selling tote bag patterns in our store. Take a look at the tote bag category on our shop page for even more!