Sydney Crossbody Bag by Swoon with instructional video
|
All posts may contain affiliate links.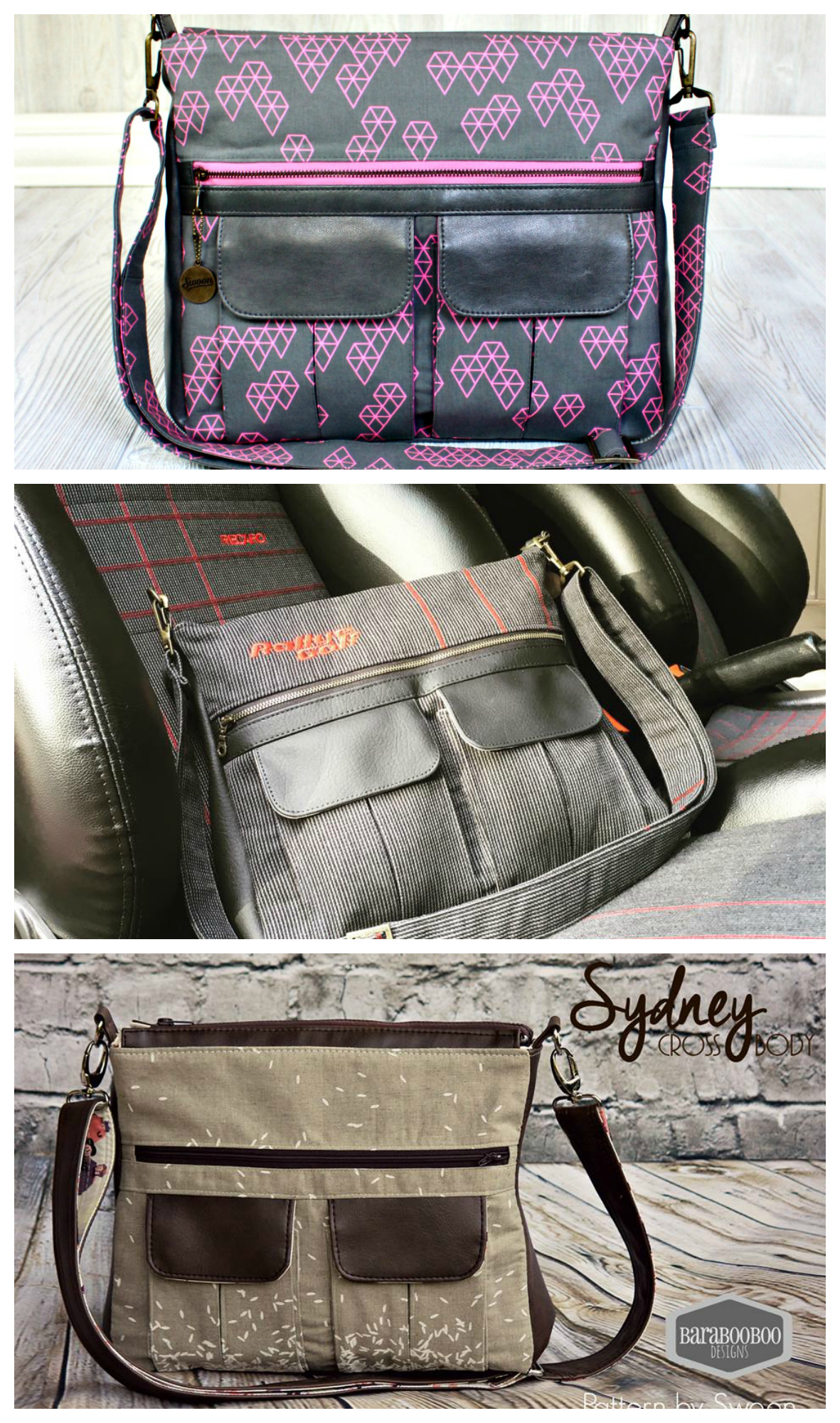 Here's the Sydney Crossbody Bag that we absolutely love here at Sew Modern Bags, as it is made by our favorite designer Swoon Patterns. We shared with you this awesome pattern back in March 2018. However, as a real bonus, the immensely talented Lauren Mormino has created a full-length Youtube video showing you every step of making this wonderful bag. You can see this video at the end of this article and just below the video you can click on the link to the Swoon Patterns website to download the pattern if you don't already own it (and you should!)
The Sydney Crossbody bag is large and ideal for daily use, giving you the perfect balance of form and function. It features multiple storage options, including two pleated cargo pockets, a large zippered pocket, a back slip pocket, and a zippered pocket inside. A zip-top opening keeps belongings secure and a wide crossbody strap ensures the bag is very comfortable to carry.
The Sydney Crossbody Bag PDF sewing pattern makes you a large bag measuring 13″ wide by 11″ tall by 3″ deep and it has a difficulty level of 3/4, which means you should already be somewhat familiar with sewing patterns and common sewing terms.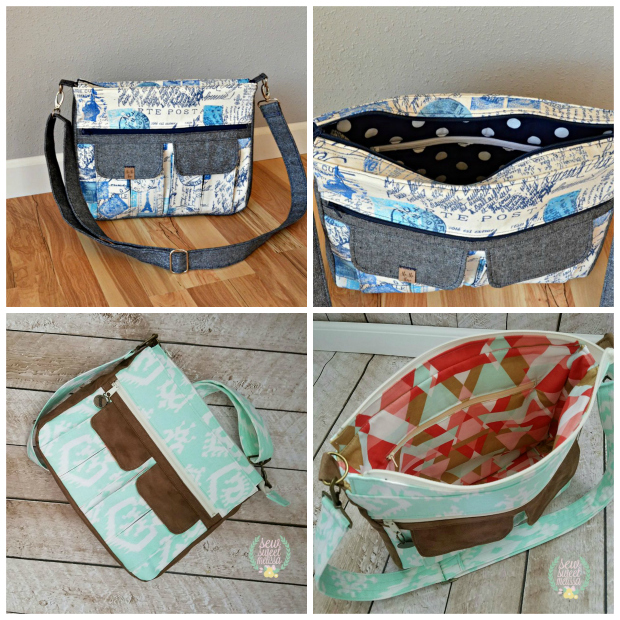 What you need to make The Sydney Crossbody Bag:-
Quilting cotton or canvas weight exterior fabric,
Quilting weight lining fabric,
Woven or vinyl contrasting fabric,
Fusible fleece interfacing (Pellon Thermolam TP971F),
Fusible heavy stabilizer (Pellon Peltex 71F),
Three zippers,
Four magnetic snaps,
Two D-rings,
Two swivel clips,
One strap slide,
Fabric glue (Beacon Fabritac) (optional),
Coordinating thread,
The Sydney Crossbody Bag is courtesy of the Swoon patterns website.
If you would like to download the pattern you can click on the blue button below.
Sew more crossbody bags and you'll be happier - we promise 😉
For the easiest shopping and days out, you can't beat a crossbody bag for leaving you hands-free. We've got 60+ of our favorite crossbody bag patterns hand-picked for you in the store. Go to the shop page to find them all saved by category.