Small Sewing Bag tutorial with flying pockets pattern
|
All posts may contain affiliate links.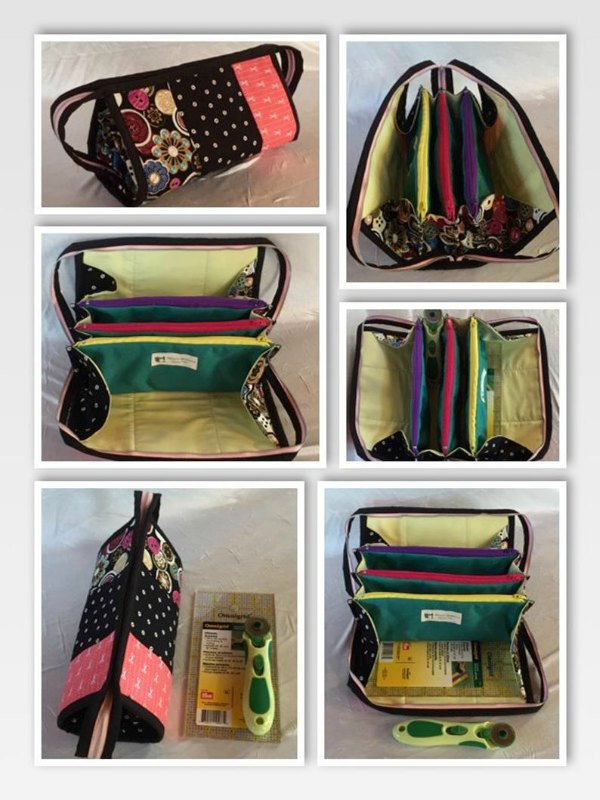 Here's your chance to make a multi-compartment fold out zipper storage bag. You can download the digital pattern if you follow the link below.
This very neat small sewing bag has three zippered pockets and a long top zipper with double pullers.
The designer of this bag has designed it so that you can insert a 4″ by 8″ ruler under the pockets, which makes a very handy addition to this bag.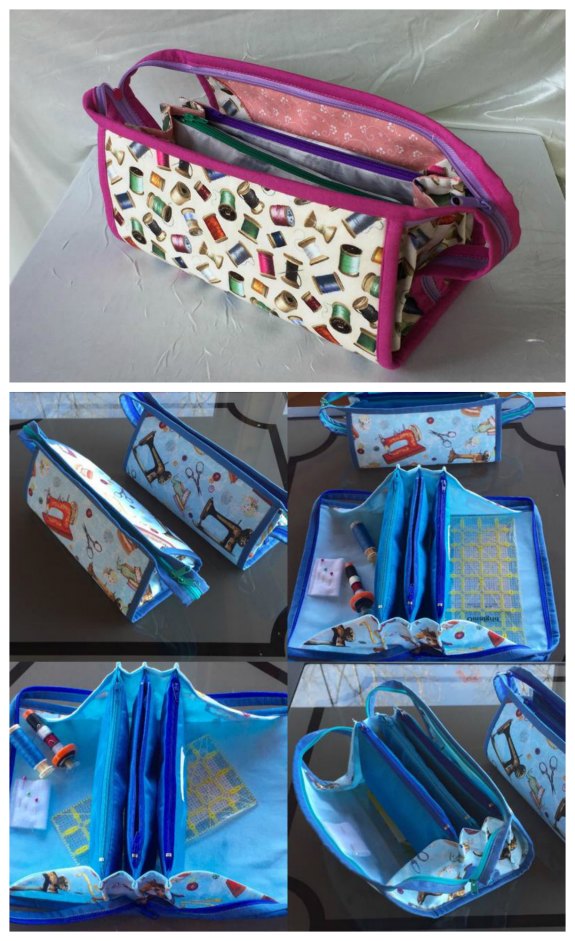 The designer has also changed up the typical lining inside. She has used an ironing pad with aluminized ironing board cover fabric inside. This allows you to use this bag when open flat for multiple small projects when a miniature iron is involved, i.e. paper piecing, fusible applique, freezer paper etc.
The size of this bag, when finished, is approximately 9 1/2″ by 4 1/2″ by 4 1/4″.